From March 24 to June 2020, life in Anand came to an almost total standstill as a result of the nationwide lockdown that had been called for as a protective measure against the global COVID-19 pandemic. For three months, people sat in their houses, waiting. In the beginning, the lockdown reminded of the curfew of 2002, when they had been hiding in their homes for weeks. With time passing and news of coronavirus infections rising, the stillness acquired its own character. On WhatsApp, Zakiya Vahora (a young woman) wrote to me from Anand: "I miss everything! Friends, junk food, college, work!! Every single thing."
Across the world, the COVID-19 lockdowns of 2020 exposed what had been habitual before: mobility. Zakiya's discomfort during the lockdown revealed that the residential segregation of Anand has not produced seclusion. Residents like Zakiya have actively nurtured connections with various other people, including those of other religious groups. They experience Anand's Muslim area as a well-connected place from which it is easy to travel—as a hub of intersecting routes and transport modes. Transnational mobility has gained in importance, too, although in many families such overseas ventures remain no more than an aspiration.
Zakiya and her relatives represent a perspective of an aspirational Muslim middle class, for whom such linkages beyond the Muslim area are of great symbolic and practical importance. Other aspiring middle-class groups in India, too, cultivate lifestyles and practices through which they seek to participate in desirable professional and social networks and transcend imposed social boundaries (Baas 2020). When Muslims in Anand similarly demarcate themselves as part of an urban Indian middle class, their efforts to seek inclusion in relevant social networks obtain a distinctive spatial component due to their distinctive location in the town. For this aspiring urban middle class, then, the capacity to be geographically mobile becomes an important vehicle of social class mobility and social inclusion.
Middle-Class Muslims
My understanding of Anand's mobility is informed by my position in the Majestic Housing Society: a cluster of houses in Anand's Muslim area that is regarded by its residents as a middle-class space. Residents differentiate among each other in terms such as middle-class versus poor, educated versus uneducated, business families versus service families, Chaud versus Arsad, Vohras versus other Muslims, and Sunnis versus Tablighis.
The Majestic Housing Society is an extended neighborhood of spacious, detached two-to three-story houses, freshly painted and surrounded by low walls and terraces, interspersed occasionally with empty, yet-to-be-developed plots. Morning starts here with the sound of azaan (the call for prayer) from every direction. This is followed by the loud thumps of clothes being washed by hand behind the houses by homemakers and their servants. Next, are the sounds of two-wheelers, rickshaws, and an occasional car starting, as men and some women leave their houses to attend to business or work, and young people travel to school or college.
The label "middle-class," used by the residents of the Majestic Housing Society to describe themselves and their direct neighbors, holds a number of connotations: it implies that they are wealthier, more educated, more internationally connected than others, and, according to some, even more civilized than others. Almost all the residents describe themselves as followers of the Tablighi Jamaat, an Islamic reform movement. With these and other labels, they position themselves as different from the poorer parts of the Muslim area, where residents have less access to stable employment or business. These poorer residents are considered (by the middle classes) to be less educated, less in tune with modern religious norms, and less well connected.
Another important local mode of distinguishing between different groups of Muslims is by community identity, often discernable from the surname of a family. While most of my neighbors were Vohras, other recurrent surnames included Diwan, Pathan, Sheikh, and Malek: Gujarat-and Hindi-speaking Muslim communities. Vohras are the largest and most visible Muslim community in Anand, and they are dominant in the sense that they frequently take on leading roles in local schools, madrassas, hospitals, and other social organizations.
One way of discussing status differences between these Muslim groups is the Ashraf/non-Ashraf hierarchy—a common framework for discussing caste status among South Asian Muslims. Muslims in Anand are aware of this classification, although it seems to be less important here than in some other regions of India (e.g., in comparison with Bengal, as described by Anasua Chatterjee [2017]). Ashraf communities claim to be the descendants of Arab traders and saints who emigrated to India. They are considered elite. Non-Ashraf groups are people with an acknowledged Indian origin, who have converted to Islam. They are seen as the common people (Dumont 1980, 207). The majority of Muslims in central Gujarat are non-Ashraf. Vohras are also positioned in the category of non-Ashraf groups.
Insofar as the residents recognize a group of Ashraf "nobles," this position is attributed to the Saiyeds, a group of saints. None of the families in the Majestic Housing Society was Saiyed; nevertheless, Saiyeds are well known and regularly discussed. Saiyeds are connected to some of Anand's households as religious experts, and the tombs of their ancestors are popular places of worship in the region. Their religious authority is continuously called into question, however, especially by those among the Vohras who themselves are active in the field of religious leadership as teachers and preachers. This situation is very similar to descriptions of status competitions between Muslim communities in other parts of Gujarat (Simpson 2006, 104; see also Jasani 2008, 453) and elsewhere in central Gujarat (Heitmeyer 2009a, 83).
In terms of their Islamic affiliations, residents identify two main religious categories—Sunnis and Tablighis—and they link these categories with understandings of education. In the Majestic Housing Society, where almost all families self-identified as Tablighi, the Sunnis were dismissed with the derogatory term "uneducated," and as less religiously modern and progressive than themselves. It must be noted that this usage of the term "Sunni" is different from its global meaning. In global discourses, Sunni Islam is an umbrella category defined as contrary to Shia Islam. Vohras, too, when they describe themselves as "Charotar Sunni Vohras," use this umbrella meaning to differentiate themselves from Shia groups. The Sunnis and Tablighis of Anand, however, both fall under this larger umbrella term of Sunni Islam. While Shia communities exist in Anand (Momins from north Gujarat, Khojas, and Daudi Bohras), the Shia-Sunni divide hardly seems important. Instead, the internal differences among Sunni Muslims are a recurrent topic of conversation.
The local discussions about the Tablighi-Sunni divide within Sunni Islam may have been spurred by a pronounced growth in the number of mosques of both orientations in the town. In a survey1 in 2012, the number of mosques in Anand was fifty-one, of which thirty-four were associated with the Tablighi Jamaat and sixteen were described as Sunni (one mosque did not fit either of these categories). Of these fifty-one mosques, twenty-six had been constructed after 2002, with the number of mosques of the Tablighi Jamaat rising from eighteen to thirty-four and the number of Sunni mosques from 6 to sixteen. This spur in construction after 2002 seems to reflect a competition between religious leaders on both sides to find followers among the newly arrived Muslims.
The Tablighi Jamaat is a religious reform movement that has a presence throughout India and has a large following in Anand. An educational institute for religious reform was founded in Anand around 1920, and has grown into a large madrassa with dense regional networks, offering a complete religious education from kindergarten to postgraduate studies, a government-supported school with a mainstream secular curriculum, and more than a hundred small madrassas that offer primary religious education to the rural youth in the surrounding villages. While the residents discuss Anand as a center of Islamic reform in the Charotar region, the presence of other mosques shows that the Tablighi Jamaat is not hegemonic, and religious practices are as contested here as they are among Muslims elsewhere in India.
Existing literature on Islamic reform movements in South Asia indicates that in broad terms, Muslims distinguish between two versions of Islam: on the one hand, a mystical form of Islam, in which saints act as intermediaries between people and God; and, on the other hand, a "reformist" Islam, in which people develop a more direct relation with God through the study of the Islamic texts, prayer and reflection, and ritual sobriety (F. Osella and C. Osella 2008a; Simpson 2006, 14). The two categories should be seen not as two separate sects, but as potential courses of action that an individual can decide to follow (see Simpson 2006, 108–9; 2008). Reform has been described as a device for the rich to reinforce their economically dominant position by claiming religious superiority (Gardner 2001, 236–37), and also as a means by which individuals in low-and middle-ranked caste groups seek to improve their status (Jasani 2008, 453). In Gujarat, too, articulations of religious difference become a platform on which Muslims can compete for status and superiority with other Muslims (Simpson 2006).
In Anand, the appeal of reform to residents who self-identify as middle-class is its emphasis on learning. Shahinben—one of the more highly educated women in the neighborhood, with a bachelor's degree in English and another degree in education, who worked as an English teacher in a local school—thought that the advantage of the Tablighi Jamaat is that "you don't need a religious teacher to tell you what to do," how to pray, how to celebrate festivals, or how to behave. Instead of consulting a bapu (Saiyed saint) about religious matters, she felt that as a Tablighi, she can read and think on their own. Her feelings are congruent with those of middle-class groups elsewhere in India, who "associate religious reformism with a self-consciously 'modern' outlook; the promotion of education; rallying of support from the middle classes" (F. Osella and C. Osella 2008b, 317).
These ideas about religious reform are entwined with ideas about the rural-urban divide. My neighbors in Anand observed that new arrivals who had lived in a village before settling in town tend to fall "under the influence" of the religious atmosphere in town after some time, and then gradually reform their religious practices. In a neighboring household, for example, a man had started to pray five times a day after coming to live in Anand. While this surprised his wife, because he had never done so previously, she was told that this is a normal part of the process of adaption from a rural to a more urban and modern lifestyle. On the other hand, Vohra residents of the small town of Sultanpur suggest that they themselves observe Islamic tenets, such as the five daily prayers, less strictly than their urban relatives in Anand (Heitmeyer 2009a, 174), and see Anand as a space where manifestations of piety and an Islamized middle-class urban lifestyle are more important than in Sultanpur. These categories, however, are not as stable as the narratives suggest. In practice, the rural-urban division is less a boundary and more a continuum (Tacoli 1998); moreover, religious practices are dynamic in both rural and urban households.
These descriptions bring out another key term of differentiation: education. "Education," indeed, was on everyone's lips throughout my stays in Anand. Among the first items of information exchanged when two new people meet each other here is the educational level of their children. Education is also among the first things mentioned in local gossip, in the sense that criticism directed at a common acquaintance is almost inevitably accompanied by the qualifier that they are "not educated." Education has become a symbol of community (Cohen 2000, 19)—more particularly, a symbol of an urban, middle-class community that derives its prosperity and social standing from the social and cultural capital acquired through education (Bourdieu 1986).
Education is linked with another important marker of difference in the neighborhood: the one between business families (self-employed) and those "in service" (indicating employment irrespective of the sector). Both types exist in the Majestic Housing Society, and both are considered middle-class, but they are conceived of as differently positioned. The business families are thought to have invested less in formal education, preferring to hand over the family business from father to son, as a result of their traditionally privileged position, having land, shops, or other economic assets in their villages of origin. Other families derive their income and status not from trade but from employment in white-collar work, preferably in government offices, and thus are said to focus more strongly on education as a way of seeking access to secure employment. Again, these categories are not fixed—even business families often send their children to institutions of higher education in Anand. Some develop mixed economic strategies, with one son maintaining the family business while other sons and daughters are sent to college to enhance the chances of employment or migration overseas, and to increase their chances on the marriage market.
Vohras report a growing importance of education, which heightens long-term negotiations around status and hierarchy. In the Vohras' internal community hierarchy, there is a class division between a group of traditionally wealthy business families and a less privileged group without traditional capital, who have achieved wealth and status in the town through education and employment ("service"). The first group is associated with the Chaud marriage circle of the Vohra community, and the second is associated with the Arsad and Makeriya marriage circles. In Anand, there is growing competition between these groups, residents have said, because the families of the Arsad and Makeriya group are catching up so fast that they are now surpassing the Chaud families in status and wealth—and this would be a major impetus for Chaud families to send their children to be educated as well. Some claimed that the status difference between the groups has completely fallen apart. Others contest this, pointing to the ways in which business families are able to maintain family-owned property, land, and profitable relations in the villages of origin, even after having moved to the town.
These various social boundaries through which Muslims in Anand understand difference and commonality illustrate the complexity of status differentiations and negotiations in the neighborhood. The terms "middle-class" and "poor," "service" and "business," in particular, are relevant to the everyday mobility practices of the residents, which are shaped by their occupational practices and educational aspirations. Within these multilayered patterns of differentiation, the capacity to be mobile can be regarded as an additional modality of social differentiation.
Rural-Urban Linkages
Vohras' narratives of their regional community point to a long-term economic engagement with the rural economy through agriculture-related occupations and alliances with Hindus in a shared regional economy. These regional narratives are expressed from a position of rupture, following trends of urbanization, displacement, and segregation. But urbanization has not completely erased the Vohras' relations to the Charotar lands. On the contrary, in Anand they remain embedded in aspects of the rural and peri-urban economy, along with their urban-based residency and occupations. Their experiences of rural-urban mobility are aligned with descriptions of Anand as an example of a town with a well-developed rural-urban road and railway infrastructure, intimately connected to the rural hinterland through dense economic and social networks (S. Patel 2006, 26).
While these networks have changed in response to the recent history of segregation, they are still significant. This is not only the case for elderly people, but is also the lived experience of a younger generation, for whom the present situation of urban life is already taken for granted, but who still maintain various ties to people and places beyond the town. Their parents maintain such ties themselves and also actively pass on this knowledge to the next generation.
For business families in particular, especially the traditionally wealthy families who hold family-owned property and businesses in the villages, the cultivation of relationships in places besides Anand is a crucial economic strategy. If they own land, this can be retained and rented out to acquaintances or dependents, they can farm it and generate profits, or the land can be sold and reinvested. Such activities are dependent on sustained relations with relatives, friends, and business partners in the villages, including with people from other communities and castes. Their wide networks came to the surface when interlocutors took me along to visit nearby villages, where they mingled with obvious familiarity despite, in some cases, some performative disdain for the rurality of the place. Here, the village was devalued as a remnant of a rural past but obviously also reinvigorated with meaning as a source of relationships and resources, from which a privileged group of landowners in the town also derives its wealth and power.
The London-based businessman, Idris, is an example of this business perspective (see chapter 3). Another business family, who were among my neighbors in Anand's Majestic Housing Society, also illustrate how residence in a segregated town has not stopped entrepreneurs from remaining active in the wider region of Charotar. The dispersal of their trade depends on their widely spread social relationships in the region and their social labor and skill in maintaining them. They were active in the potato trade before, but currently they are almost exclusively involved in real estate. In 2012, they were constructing a shopping complex in a nearby town in Umreth. Vasim is the oldest son of this wealthy Chaud Vohra family in Anand.2 Vasim's father had instructed him to manage the day-to-day operations at the shopping mall under construction, and he spent five days a week there, waiting for potential investors who visited sporadically to enquire about buying a shop.
One day, Vasim invited me to come along. That day, he wiped the dust from the seat of his white two-wheeler with an old cloth, put a scarf over his nose and mouth as protection against the dust, and instructed me to do the same. We hit the road. The heat was soaring. "Normally I go on scooty [two-wheeler]," he remarked, "but from tomorrow onwards I'll take the bus. Now that summer is coming, the heat is getting too much. My father has a car but I still haven't learned how to drive it." While passing the Ekta and Tip Top restaurants, Vasim pointed to the latter and said, "This is a new restaurant. I want to open a restaurant myself around here, maybe next year." The road then led away from Anand and through agricultural fields.
Finally, we stopped in a largely uninhabited area with a noisy road, fences, and a few half-constructed buildings—the outskirts of Umreth. Other than the construction workers and traffic, there were few people around. It was a patchy landscape, dry, and seemingly empty, lined by low concrete walls marking the boundaries of private properties from each other, and dotted with widely dispersed and mostly unfinished buildings. Vasim remarked, "Now, this area is nothing. But in ten years it will be fully developed. Value will rise. We are building a shopping center with two floors. If all goes well, we want to build a multiplex cinema on the third floor. At this point we are building and selling at the same time." He said that Umreth is
a good place for investment. Before, my father constructed several buildings in

Anand

. He planned to buy a new plot in

Anand

as well, but the price was so high he decided not to do it.

Anand

is already totally developed. The prices are so high that they can hardly rise further. We prefer investing in small places, villages that are growing, where you can still buy land at a reasonable price and then make profit at a lower risk.

Umreth

is cheaper than

Anand

, because it is still small. But it is growing. Many people from the surrounding villages come here to shop.
For Vasim, the Charotar tract is configured into zones of opportunity, profit, and loss. It is in the peri-urban zone of a growing town, on the edge of "development," where his family expects to make a profit. Like many in India today, this family has turned to land brokering: the speculative business of converting agricultural land into real estate.
In the absence of customers in the office, we relax and talk. Vasim asks questions about Amsterdam. Then he talks about the violence of 2002. He is very interested in talking about this: "Nowadays people forget, but the people who have lost their children, their houses, their business, how can they forget?" In the middle of the conversation, he suddenly warns me, "Now stop talking about this, a Hindu is coming." A man walks in, sits down, and starts chatting to us comfortably. When Vasim goes to the other room to pray, without me having asked any questions, the man starts talking to me. His message: "There is no Hindu-Muslim tension here." Vasim later explains that this person arranges government permits for the construction business. "He knows very well how to get things done around here. He used to be a bureaucrat with the municipality, until he got fired because of corruption. We pay him a lot for his service of dealing with government officials, but he does his work well." Vasim further explains that collaborating with Hindus is vital in the real estate business, because of the need to get permissions from government officials as well as the strict residential segregation in the region. The shopping mall under construction is located next to a temple.
This area we are building in is a Hindu area. On that side there is a

mandir

[Hindu temple]; on the other side, Hindus are building an apartment complex. The customers who come to inquire about buying a shop with us are also mainly Hindus. We are the only Muslims here. I can tell you, if we had been Hindus, all the shops would have been sold by now, not just seventy out of 110. People are a bit hesitant about buying from a Muslim. They don't say so, but I can feel I have to deal with a trust issue. That is why we collaborate with Hindu partners. We put the names of the two Hindu partners on the sign board that advertises our shopping mall. They are not financially involved, but they are giving their name. In the same way, we help them if they want to do business in a Muslim area. My father has a lot of experience in this business; he knows how to do all these things.
Vasim, a resident of Anand since childhood, and having lived in London as a student for some time as well, is planning to get married and build his future here in Gujarat. As an apprentice in the family business, he is keen on learning the tricks of the trade from his father while developing a business mind of his own. As he makes clear, this includes learning how to conduct himself successfully in a Hindu-dominated environment. One way in which Vasim maintains a low profile is in the way he dresses. When he is at home in Anand, Vasim normally wears the white cotton attire that is popular among men who follow the Tablighi Jamaat. Vasim is active in the Tablighi Jamaat and would prefer to wear his religious dress every day, but he believes that "if I wear my white clothes . . . people look at me as if I am an animal. They fear. They look at me . . . don or mafia, they think." At the office, he experiments with different clothes, sometimes coming in trousers, sometimes in religious dress.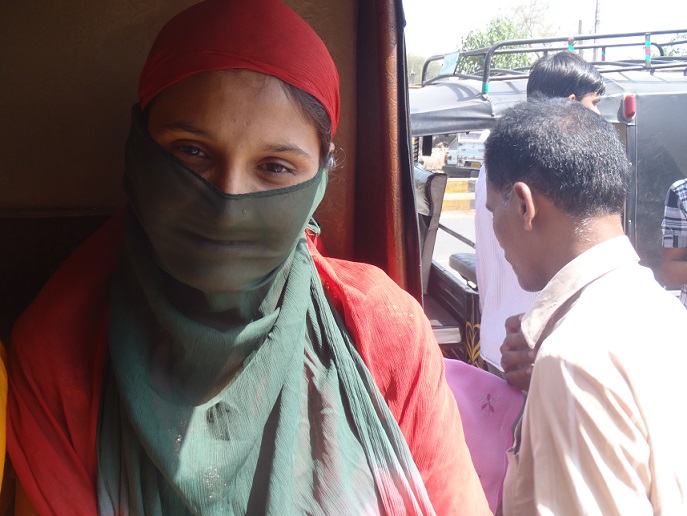 These scenes from a day of travel-along research demonstrate that urbanization and residential segregation have not erased the possibilities of maintaining economic and social links with people and places in the wider region of Charotar. For landed business families like these, members of an urbanized Muslim community in Anand, their occupations remain closely tied up with the surrounding region, and with various social networks. Their investments also symbolically reaffirm a link to the land itself, so that the everyday rural-urban exchanges of the landed business families can also be regarded as a concrete substantiation of Vohras belonging to the Charotar region.
For the service families, focused on education and white-collar employment, the relation with the village is not necessarily as important as it is for these business families. The social life of the service families I knew seemed to be focused on the town. Nevertheless, rural-urban connections exist in this group as well. When service families have relatives living in nearby villages, in some cases the town-based families offer a rural niece a foster home in their own house in Anand, so that relatives can participate in higher education despite their rural residency. These interactions generate a view of the town as a privileged space, and of the village as bereft of access to such privilege. This is different from the views in Vasim's family, where the rural arena is looked upon as a resource for potential profits. Thus, the views of the townspeople on their rural surroundings are affected by dynamics of occupation, property, and class, and there are differences between those with and without capital beyond the town.3
Getting
Around
Town
For middle-class Muslims who have established themselves as entrepreneurs and educated professionals in Anand, the town promises opportunity, self-realization, and a respectable social status. In a town that has become segregated along religious lines, however, the realization of these class aspirations is dependent on being mobile and getting around the town. The ability to be mobile, therefore, becomes an important line of differentiation alongside other markers of differentiation in the neighborhood. This is demonstrated by the case study of a middle-class Muslim family in Anand, whose lives are shaped by aspirations of class bonding (with the predominantly Hindu middle classes), as well as experiences of class distinction (within the Muslim-majority neighborhood). This is Zakiya's family, mentioned in the beginning of this chapter and in chapter 2 (during the festival of Uttarayan).
Siraj, Rakeem, and their four children moved to Anand in 2004 from the nearby town of Tarapur (an hour's drive from Anand). They are an example of a landowning Muslim family going through a process of urbanization, who have moved to Anand for education and to be closer to government offices (in this case, Anand's district court), while still holding onto assets in their village of origin. Their everyday practices straddle the rural-urban divide. Siraj is a notary lawyer with an office in Tarapur, where he also owns a house, and where one of his brothers is managing the family-owned agricultural lands. Since his arrival, Siraj had started up a second office in Anand. The office was turned over to his eldest son, Adam, after he graduated with a law degree. In 2017, Siraj returned to working full time in the village; his wife, Rakeem, joined him there a few days a week to manage their household while their son and daughter-in-law (who is also a lawyer) managed the office and household in Anand. On weekends, they were all together in Anand.
They are an example of a middle-class Muslim family who strongly emphasizes education. Education is important for anyone, Siraj says, but particularly for Muslims: "If you are good, people don't care about your religion." Many of his clients are Hindu, and they entrust him with handling their legal conflicts—he wants the same for his children. These considerations resemble those of Muslims elsewhere in India, who have invested in education to obtain not only employment but also respect (Jeffrey, Jeffery, and Jeffery 2008, 201), to highlight an achieved social status as "educated" over an ascribed social status as "Muslim" (Jeffrey, Jeffery, and Jeffery 2004).
The family also exemplifies a strong orientation toward middle-class Hindus. When the family showed me the wedding photo album of their son Adam and his wife, for example, they made sure I took note of the diversity of guests in my notebook, and especially that some of the guests were Hindus—a judge and several lawyers had come to congratulate the family and had joined in for a vegetarian dinner on the wedding grounds behind their house. Adam found this noteworthy, because normally "they [Hindus] don't feel comfortable coming to our area." Despite living in a segregated residential area, the members of this family actively maintain relationships with middle-class Hindus; moreover, they encourage the younger members of the family to develop such relations of their own. Education is one of the avenues through which such relations can be cultivated.
Getting
Around
for Education
To learn more about the mobility of middle-class Muslim life in a Hindu-majority town centered on education, I talked to teachers, and parents of students going to Anand's colleges and schools, as well as to the students themselves. What I learned was that higher education creates a link between the Muslim and Hindu parts of town. While public and political discussions about the education of Muslims in India tend to focus on madrassa education in Muslim-only environments,4 I found that such Islamic schooling does not particularly appeal to middle-class Muslim families in Anand (see also Chatterjee 2017, 131).5 This is partly because Islamic doctrine is so contested (as discussed above)—many prefer it be conducted after school hours, with selected private teachers. But it is also because education is considered a way of connecting to wider society, and of becoming familiar with the practices and spaces of the dominant groups in society. Going to a school with only other Muslims would defeat the purpose of obtaining crucial social and cultural capital through education. It is, however, hard to say anything general about the impact of these education experiences on Hindu-Muslim relations, as the students I have spoken to report experiencing both inclusion and exclusion.
From the perspective of the Muslim area, the educational map of the town can be divided into four zones. For higher education, the main site is Vallabh Vidyanagar, with its many colleges and institutes—a Hindu-majority area. This space is dominated by the public Sardar Patel University, with many colleges and campus buildings, but it also contains many private colleges, which are mostly Hindu-dominated, and some Christian institutions.6 Second, there are also schools and colleges in the urban center of Anand—closer to the Muslim area. Most of these are Hindu-majority spaces. While some of these are openly discriminatory toward Muslims, others accept diverse student populations. Third, most of the primary and secondary Christian schools are located in Gamdi. While they give preference to Christian students, the teachers indicate that nowadays the majority of their students are Muslims. Finally, a few schools started by Muslims are found within the Muslim area itself. Siraj is a trustee of one such school, but he would never have sent his own children there. It was started as an initiative to educate the children of the refugees who settled in Anand in 2002 and caters primarily to poor children without other options.
Siraj sent his own children to be educated in private English-medium schools and colleges of higher education, and thus all his children have commuted, for at least part of their lives, to Hindu-majority spaces. When I joined Siraj's youngest daughter, Zakiya, at college (in 2017), she talked about her college friends, who are predominantly Hindu, and she emphasized how she enjoyed spending time with these friends, in small eateries, parks, and ice-cream shops, where they hang out during study breaks—all located in "Hindu" spaces in and around Vallabh Vidyanagar. On the other hand, she mentioned that fellow students had said "bad things about us," that "Muslims are not good." She tried to ignore this: "I don't want to think about it too much."
In other families, student mobility sometimes causes anxiety over safety, as was explained by a grandfather who said he felt relieved every time his granddaughters returned from their classes in Vallabh Vidyanagar: "You never know when a riot will break out." When I asked Zakiya if she felt safe, she simply shrugged and said, "Sure, I feel safe in Vidyanagar; I go there all the time." Her mother Rakeem, not scared either, did take some precautions. After their Haj visit in 2012, Rakeem wore a burqa for a few months, in an effort to be a pious Muslim. At that time, however, she was also taking a course in English at the Sardar Patel University in Vidyanagar. During her trips to the university, she felt that everybody was looking at her burqa and became extremely self-conscious about standing out as a Muslim in a Hindu environment. As a consequence, she quickly abandoned the practice. Zakiya is also not recognizable as a Muslim from her dress. She goes to college in a salwar kameez, a common dress for women in her age group (irrespective of religion).
When Rakeem talked about abandoning the burqa, she did not seem annoyed or upset. She described it in a practical, matter-of-fact way, just as Shahinben had instructed me, matter-of-factly, never to bring meat into the university library of Vidyanagar. Another woman had told me that while I was in Vidyanagar, I should always introduce my research topic as "Charotar" (without immediately mentioning Muslims—such information could be shared later, once they had gotten to know me). With these instructions, they were, in effect, teaching me what they also teach their children: how to behave in Hindu-dominated spaces so that nobody would take offense. Potential obstacles can be prevented or overcome by prioritizing social roles—as classmates, colleagues, clients, or friends—rather than religious characteristics.
Anand's educational field is one of multiple sites in which Muslims are able to forge and sustain relations with Hindus. While I cannot give an exact answer about how interreligious relations have evolved in Anand,7 my data suggest that relationships across religious boundaries are deemed important, and, moreover, that these middle-class Muslim families considered them to be a normal element of everyday life. Their everyday travels in the campus area of Vidyanagar indicate they habitually participate in the public life of the town beyond the Muslim area. The resulting Hindu-Muslim relations do not only produce potential social capital (e.g., in Siraj's work as a lawyer), but also hold great symbolic importance, in that they substantiate the perception of being part of an urbanized and educated Indian middle class shared by Muslims, Hindus, and Christians.
While moving into the Muslim area may in one way separate Muslims from Hindus, in another it enables them to access and make use of facilities in nearby Hindu spaces within the town, as students, consumers, and potentially as workers or businesspeople. The move contributes to making a Hindu-Muslim binary, but, when coupled with everyday mobility practices, still potentially enables the reworking of such prevalent categorizations along the lines of class.
Getting
Around
to Do Good
The literature about urban space in India has highlighted the efforts of middle-class groups to maintain their geographic and symbolic distance from the poor by withdrawing into gated communities and organizing the removal of the informal settlements of poorer residents ("slums") from their neighborhoods. In Indian city spaces, where different classes have often lived in close proximity to each other, this proximity now causes discomfort and anxiety among the urban middle classes, and they are closing their ranks vis-à-vis "slum dwellers" and "uneducated" members of society (Fernandes 2004), who are considered a nuisance (Ghertner 2015) or negative role models (Nandy 1998). In India's Muslim areas, however, poorer and wealthier households live within close proximity to each other, grouped together only because of their imposed categorization as Muslim.
This proximity has been described in two contrasting ways. One description suggests that the proximity of poor people leads to considerable class anxiety for middle-class Muslim families. Middle-class Muslims in Kolkata, who live in exclusive enclaves with very little contact with the rest of the neighborhood, symbolically distance themselves from the less fortunate Muslims by expressing disdain (Chatterjee 2017, chap. 2). Such attitudes are quite similar to those of middle-classes Hindu families, who similarly feel pressure to constantly prove their class status (Dickey 2012; Säävälä 2001). Other observations point to an emerging cross-class solidarity between Muslims. In Ahmedabad, where wealthy and poor Muslims have settled in Muslim areas such as Juhapura after 2002, their proximity has prompted wealthy Muslims to organize and collect funds to build schools, hospitals, and other kinds of infrastructure in the neighborhood (Jaffrelot and Thomas 2012; also Turèl 2007). This has been described as a form of cross-class solidarity with the poorer residents of the neighborhood, through philanthropy and "upliftment."
In Anand, both mechanisms seem to operate simultaneously. While at times interlocutors would make it very clear that they would not, for example, visit the places I had been to the previous day, implicitly suggesting this would be below their standing, they were themselves involved in a variety of hierarchical networks with poorer as well as richer acquaintances. In Siraj and Rakeem's family, I had the chance to observe how such relationships between people of different social standing operate.
Siraj was a trustee of a small primary school.8 The trust had been started shortly after the 2002 violence with the aim of providing education to Muslims, and the school had been built next to a refugee colony. The trustees were all Muslim men, mostly Vohra, and included two businessmen, two teachers, an office worker, a press reporter, and a politician. The trustees of the school would occasionally drive over to interact with the teachers, parents, and students. The teachers among them were the most active, but the others also showed up during special events such as school ceremonies, which the trustees were invited to attend as special guests. During these events, the trustees would sit on an elevated part of the grounds, visible to all students and parents, and make short speeches. They ceremoniously presented awards to students who had scored top marks, symbolically enacting their generosity and patronage. The principal of the school (a young woman) said that "our trustees have a plan," "they know what they are doing," and that they are good people who "take care of us." These ceremonial interactions espouse a moral idiom in which transactions between unequal actors are sanctioned, and provide a framework for well-to-do men such as Siraj to display their success while making a contribution to public life (see Piliavsky 2014, 13).
This is a small school, with classes up till the eighth standard. The school fees are low (₹300, in 2012), and the poorest pupils qualify for free education through a charity scheme funded by the trustees and other local donors. According to the books of the school, to which I was given access, 249 pupils (excluding the kindergarten class) were enrolled in the school in July 2011. Of the 249 pupils, 92 received free school tuition. In 2012, the school had grown considerably bigger, having 370 children, of which 150 received free admission. About the pupils who received charity, the principal explained: "They are so poor that they cannot afford a full school uniform. You see, their parents live over there . . . [pointing to a set of huts]. We give them a chance to study here."
On Independence Day in 2017, as Siraj was busy, his wife, Rakeem, took his place during the school's celebrations and sat on the stage as a trustee. I took some pictures of the ceremony and the school's surroundings. When she saw them that afternoon, her attention lingered on an image of the only road leading up to the school. In this part of town, the road was unpaved, muddy, and full of potholes—a striking contrast with the freshly painted school building. According to the residents there, rickshaw drivers rarely entered these bumpy streets unless they resided in the area themselves, or charged higher prices than normal. This impinged on the residents' ability to get to work, hospitals, and markets. Seeing pictures of the road goaded Rakeem to action. Her own housing society has a fine interior road, yet she used the term "we" when she exclaimed, on behalf of the residents nearby the school, "We are also taxpayers!" In a flash, she decided: "Let's go to Chinakaka." Chinakaka is the nickname of a local politician.
Rakeem has her own scooty. With me on the back, she drove it to Chinakaka's house. The street was paved in this part of the Muslim area. The house was big. Chinakaka is a BJP party worker. Being Muslim, he had run several times for elections as the BJP representative from the Muslim area, although he kept losing to Congress (the preferred party for most Muslims of Anand). When we entered the house, his wife offered us ice cream, and he showed us the promotional materials from his last election campaign, in which he had promised infrastructural improvements. Rakeem told me to show him my pictures of the road leading to the school, in support of her argument that a new road was required. Chinakaka responded, "It will take time. There are town planning schemes. At this moment, they are working on T.P. scheme eight or nine, and this area is planned for in T.P. scheme twelve. It will take years before town planning will arrive there." He further clarified why his hands were tied: "BJP is in power in Anand and everywhere in Gujarat. But in this neighborhood, everyone is voting Congress, so the BJP is not taking any effort to develop it."
Despite Chinakaka's lack of power and his inability to make any promises, Rakeem looked very content thereafter. On the way back home, she said, "I want to do good work for my community. I want to be an example in my community. This is why I started studying." When we arrived at her house, she told a neighboring family enthusiastically what we had done. In the future, she wants to "sit in a chair" in this school, or, in other words, to be a leader. This was precisely what she had done that day, by positioning herself as a mediator, a "broker" (Berenschot and Bagchi 2020), between the roadless housing societies surrounding the school and the politician.
Theories about middle-class India highlight the desire of middle-class groups to separate themselves symbolically and spatially from the poor. Indian Muslims tend to live in neighborhoods where people of different classes live close together. This residential proximity of wealthier and poorer Muslims can generate class anxiety, but also invites distinctive forms of cross-class solidarity through charitable endeavors. The situation in Anand shows how these two strategies are not diametrically opposed, as charitable work can itself also become a way of enacting and expressing class distinctions. The case of this school shows how such interactions with the local poor can be expressions of the moral value that "differences of rank do not prevent relations but promote intimacy between parties in distinct and complementary roles" (Piliavsky 2014, 30).
Fragile Futures and Transnational Aspirations
In 2020, Zakiya completed her Bachelor degree in electrical engineering. She was preparing to continue her studies abroad. She was taking English classes, obtained a driver's license, and asked around for advice about the best destination: the United Kingdom, Germany, Canada? Hearing about the difficulties of Indian students in the United Kingdom, aggravated as a result of the COVID-19 lockdown, by the end of the year she had made up her mind and was arranging fingerprints for a Canadian visa application. In 2021, her Canadian visa application was approved; her older brother Adam obtained a visa for the United Kingdom. The family was among the majority of Muslim families in the neighborhood, who had no previous personal connections with Indian diaspora networks, and who are now investing considerable resources in international migration.
Anand is a global town. On the Anand-Vidyanagar road and all around the Vidyanagar campus area, billboards advertise the services of visa agents to help students gain admission to foreign colleges. In 2015, we counted thirty-three visa consultancy agents, most of them in easily accessible locations such as shopping areas (Verstappen and Rutten 2015). The proliferation of such commercial services, catering to the masses, demonstrates there has been a shift in transnational migration patterns. While earlier migrants from central Gujarat migrated using family, caste, and village networks (as explained in chapter 3), at present, agents offer temporary work and student visas that make it easier for those without privileged migration networks to migrate as well.
Broader opportunities to migrate offer Anand's middle-class Muslim youth new hopes. Migration has been relatively limited among the Vohras of central Gujarat in comparison with, for example, the Patels of central Gujarat, or the Muslims of Gujarat's coastal regions. But in Anand, approximately a third of the families who participated in my household survey had transnational links, and many other families hoped to send their children overseas in the future. The migration aspirations of these middle-class Vohra families reveal some of their expectations for India's future.
Given the focus of my research on mobility, I have spent a considerable amount of time talking to local youth and their parents about their migration aspirations. By far the most recurrent narrative came down to anxiety about job scarcity: "there are no jobs." The lack of employment opportunities for educated youth is a nationwide problem, and has been widely discussed by economists of India, and also in Gujarat. While the neoliberal economic policies of the Gujarat government resulted in economic growth, this growth did not translate to economic welfare for the majority in Gujarat (Hirway, Shah, and Shah 2014; based on data over the period 2002–2012). The tax breaks and subsidies granted to the corporate business class attracted investors, but they did not produce what economists refer to as "decent jobs" (Unni and Naik 2012). Employment in the public sector declined, as did employment in industry and agriculture, and the remaining jobs in the service sector did not provide regular wages or social security.
This has caused significant tension in Anand. Many Muslim families in Anand live in good houses, own a scooty or motorbike, invest in education, and have middle-class aspirations and urban lifestyles. They, however, are also confronted with rising land, housing, and food prices, and worry about the next generation's capacity to be financially stable enough to find a job, marry, buy a house of their own, and provide for a future family. Discrepancies between current living standards and future prospects are widely discussed, even among relatively privileged self-employed families like Siraj's. Concerns over absent jobs are felt most acutely by the service families who have gained status and prosperity through education and secure employment, and who now see their children struggling to find even a low-paid temporary job. Within this group, given the increasing scarcity of secure jobs in a neoliberal economy, their currently comfortable middle-class status seems very fragile in light of the limited economic prospects for the next generation. One question these employed parents ask themselves is, "Will our children be able to keep up our lifestyle in the future?"
This lack of secure employment is one of the reasons why these middle-class families take out loans to send their children abroad. Shahinben's family is an example of a service family who is also one of the more transnationally connected families in the neighborhood, with two sons in Australia. Shahinben, a teacher in a government-aided Catholic school in Gamdi,9 earned a salary of ₹40,000 ($812)10 per month in 2011–2012. This was a very good salary by local standards (in comparison, a teacher in a privately funded primary school earned between ₹3,000 and ₹4,000). Therefore, even if her husband was selling samosas on the market, Shahinben was the main breadwinner of the household. Her government-funded employment, moreover, came with several social security benefits, such as a profitable pension to look forward to. Her retired father, who had worked for the government, received a pension of ₹70,000 ($1,422) per month—this meant, Shahinben said with a smile, that "he is very happy."
Shahinben was not so optimistic about the next generation, however. This is why she had taken loans to send her sons to Australia. She reasoned:
We have two sons. Both are in Melbourne. When we sent my second son to Melbourne, people told us, "Why, you will be all alone! Don't do it!" But we did it anyway. My husband and I wanted him to stand on his own feet. He was not earning anything here. He and his wife both have a B.Ed. [Bachelor of Education degree] and a B.A. [Bachelor of Arts], but could not find a stable position in a government school. Both were working [as teachers] in private schools. Their salary was very low. Our youngest son was earning ₹1,500 [

$

30] per month as a teacher, and it was not even a secure job. His wife became a principal and received ₹3,500 [

$

71] per month. Financially, they were totally relying on me and my husband. We wanted him to be independent of us and make his own money. We paid a donation of three lakh [₹3,00,000/

$

6,093] to get him a job in a government school, but even then, they only gave him a temporary contract. So, we thought it was better to take another loan and send him abroad.
We have taken soooo many loans in our life. When we sent my eldest son to Melbourne, for two to three months I lay awake at night; we had taken a loan for his visa, and at first, he couldn't find a job. But now they are OK over there, earning their own money. My eldest son has PR [permanent residence], so the younger one will surely get it also. We are paying off our last loan now and will never borrow money again.
Parents like Shahinben, who themselves have stable jobs and have invested a considerable part of their income in the education of their children, feel that the return on this investment is poor in India now that their educated children remain unemployed. Sending a child abroad is not easy either, because, besides the initial loan, several other costs had to be incurred, such as living expenses overseas in the first months, and the unexpected costs charged by local visa agents to extend the visa.
An additional hurdle that applies to Muslims is the risk of discrimination on the labor market. While the Gujarati job market is challenging for everybody, being Muslim does not improve one's chances. One father said that his sons went overseas "because of Modi." When I asked him what he meant by this, he replied that after the 2002 violence, many companies stopped hiring Muslims, and in some of them Muslims were fired. He himself had worked for twenty-one years as a clerk in a government office, earning approximately ₹20,000 per month ($406). His two eldest sons, however, both of whom held degrees, had been unable to find jobs. One left for South Africa, and the other moved to London. The youngest son, who does not have a degree and remained in Anand, is working in a local shop and earns around ₹3,000 ($61) per month, plus a variable commission of ₹2,000 ($41) on average per month (totaling ₹5,000, or $102). According to local standards, this is not enough to sustain a family.
A counterexample of a young Muslim man, who did obtain secure employment as a professor in a local college, did not generate more hope either. He said:
When I applied for my job as a professor, none of the other applicants had higher marks than me. Otherwise I would never have got the position. Muslims can only get jobs on the basis of merit. If you have average marks, there are no chances. I didn't know anybody in the college, my family has no political contacts and not enough money to pay donations. Now that I am hired, I have not been paid the full salary according to government regulations. This is illegal but what can I do?
The story of mobility—and of mobility as a trademark of an urban middle-class lifestyle—is thus fraught with ambivalence and inequality. With mobility emerging as such a central value of middle-class life, the risk of stagnation has become a source of concern. Future research will need to pay special attention to these entwined experiences of mobility and stagnation, and how they are felt in different sections of segregated towns.
Conclusion
The everyday practices of Muslim middle-class families in the town show that Anand's segregation has been accompanied by the retention of connections, and in some cases even a subjective experience of enhanced mobility. This has implications for the study of residential segregation in India. It raises questions about how our understanding of segregation might change if we revisit it through a mobility lens. At the moment, various researchers are working to refine our understandings of segregation in India (e.g., Susewind 2017). Some of them have started to specifically challenge the hypothesis of "estrangement" that has been a central element in the ghettoization thesis (Gayer and Jaffrelot 2012), alongside perceptions of segregated Muslim neighborhoods as "open air prisons" (Shaban 2012b, 223). In the town of Bhuj in Kutch, for example, it is argued that the segregation of a Muslim neighborhood has been accompanied by the persistence of various heterogeneous networks (Ibrahim 2018, 123). Similarly, in the Muslim mohalla (neighborhood) of Zakir Nagar in Delhi, borders are permeable so that people come in and out "anywhere from several times a day to once a week to only a few a times a year, depending on the individual" (Kirmani 2013, 112). The case study of Anand adds a regional and transnational dimension to these demonstrations. It invites us to explore how segregated cities and towns are shaped by rural-urban and local-global linkages alongside intra-urban ones. And it invites further research into how residential segregation can be differentially experienced and navigated by people with different capacities to be mobile—for example, when the availability of roads, two-wheelers, or visa becomes a way of indexing the relative privilege and marginality of residents.