IN 1817, A LEGAL DISPUTE arose over a comparatively small estate in a much-overlooked corner of an island at the edge of the British Empire. The party claiming ownership sued the property's residents to recover rent and proceeds from the estate, which the complainants alleged was wickedly neglected. The probate that accompanied the suit included a detailed description of the property, documenting enslaved laborers, buildings, furniture, animals, equipment, and the disposition of the land. The estate in question was in the southwestern quarter of the island of Dominica (maps I.1 and I.2). For those acquainted with Caribbean estates, this is a familiar story. In their description, the document's authors stated that the buildings were "slight and can only answer a temporary purpose." Of the slaves, the authors agreed that all 120 were generally healthy and able-bodied in the minds of the attorneys. What struck me as I read the document was the state of the land. Aside from a few smallholders who were squatting on the property, most of the coffee fields had been left to nature. One parcel was "totally abandoned and [became] a common for cattle." Perhaps the most interesting comment was the one made about the cane fields: "One remark that has forcibly struck us is that the cutting down of the Galba fences where the canes are now planted was highly injurious, in a situation so much exposed to the wind and must prove extremely injurious to the canes." These fields were in the process of being abandoned. The probate ends with these damning words, "We deem it necessary to remark—under all the circumstances of this property, that on demanding of the present manager . . . what salary he was allowed . . . he stated it be 100 joes [a large sum in 1817] per annum."
The account describes a Dickensian situation: a ramshackle estate with a few settlers and over one hundred slaves of all ages and origins, who use former coffee lands to graze their cattle and livestock, run by an incompetent manager living in a rotting estate house. The account is interesting in that it describes abandonment of prime land. The probate's authors' disdain for the defendants is evident in their account of the owners' misuse of the estate—converting prime coffee lands into cane fields and hiring a manager whose ignorance was richly rewarded. The account is important because it describes a property and the people who lived on it in the wake of Dominica's sugar revolution, a short-lived agrarian transition that coincided with Britain's annexation of the island in 1763. By all accounts, the revolution failed. The lives and livelihoods of the people are not clearly spelled out in the document. From the ways that parcels were named we can infer that free people squatted on the land. It also tells us that enslaved laborers remained attached to the land even when their labor was no longer needed. Finally, it suggests that these people, living on the margins of empire, had to resolve problems that were not of their own making. An absence in the account above is water and its role in the everyday life of those left to live on the estate. Water animated the landscape; it brought life to the soil. Its absence speaks to how much the people writing the account took it for granted as part of their everyday life. Its absence is also noteworthy for those who had to rely on available sources to drink, cook, wash, and water their animals.
This book uses the lens of water to examine an environment modified by slavery on an island largely overlooked by historians (maps I.3 and I.4). The predicaments faced by enslaved people described above were not unique.1 The sugar revolution, the "event" of this study, put into direct competition ordinary people's daily needs to access soil and water with the manufacturing demands of goods destined for distant markets. It was not the first political-economic transformation in the Americas that centered around local and elite tensions over soil and water. Hydrosocial manipulation and agricultural intensification, as well as their social control, are very much part of the story of states in the Andes, the Maya region, and central Mexico.2 Nor was sugar the last commodity to transform the Americas, as recently noted in Mexico City, Bolivia, and the United States.3 While the unequal distribution of water and its scarcity are very much part of the contemporary public transcript, we can understand this present narrative through its deep roots in the past. Archaeology as a field focuses on absent presences, mapping them in space and mapping how they change over time.
The sugar revolution put into motion something the Americas had yet to see. Monoculture supplanted agricultural practices in which farmers had cultivated different species as climate and soil conditions demanded. Sugar was the first botanical commodity exploited in the Caribbean that came from another part of the world. Whereas cotton, tobacco, and cacao were indigenous crops in the Americas, sugar originated in Southeast Asia and migrated through a long passage, in which its value and the social relationships attached to it evolved.4 The revolution introduced into agriculture a high level of organization, interchangeability of labor units, extreme time-consciousness, and, most important, separation of both production from consumption and workers from their tools. At the same time, enslaved Caribbean people who had become experts on the land aspired to many forms of freedom: freedom from the legal status that defined them as property, freedom from the physical violence that accompanied slavery's legal and labor regimes, and freedom from the slow violence that emerged through very simple but long-lasting competition between production of commodities and reproduction of lives and livelihoods.5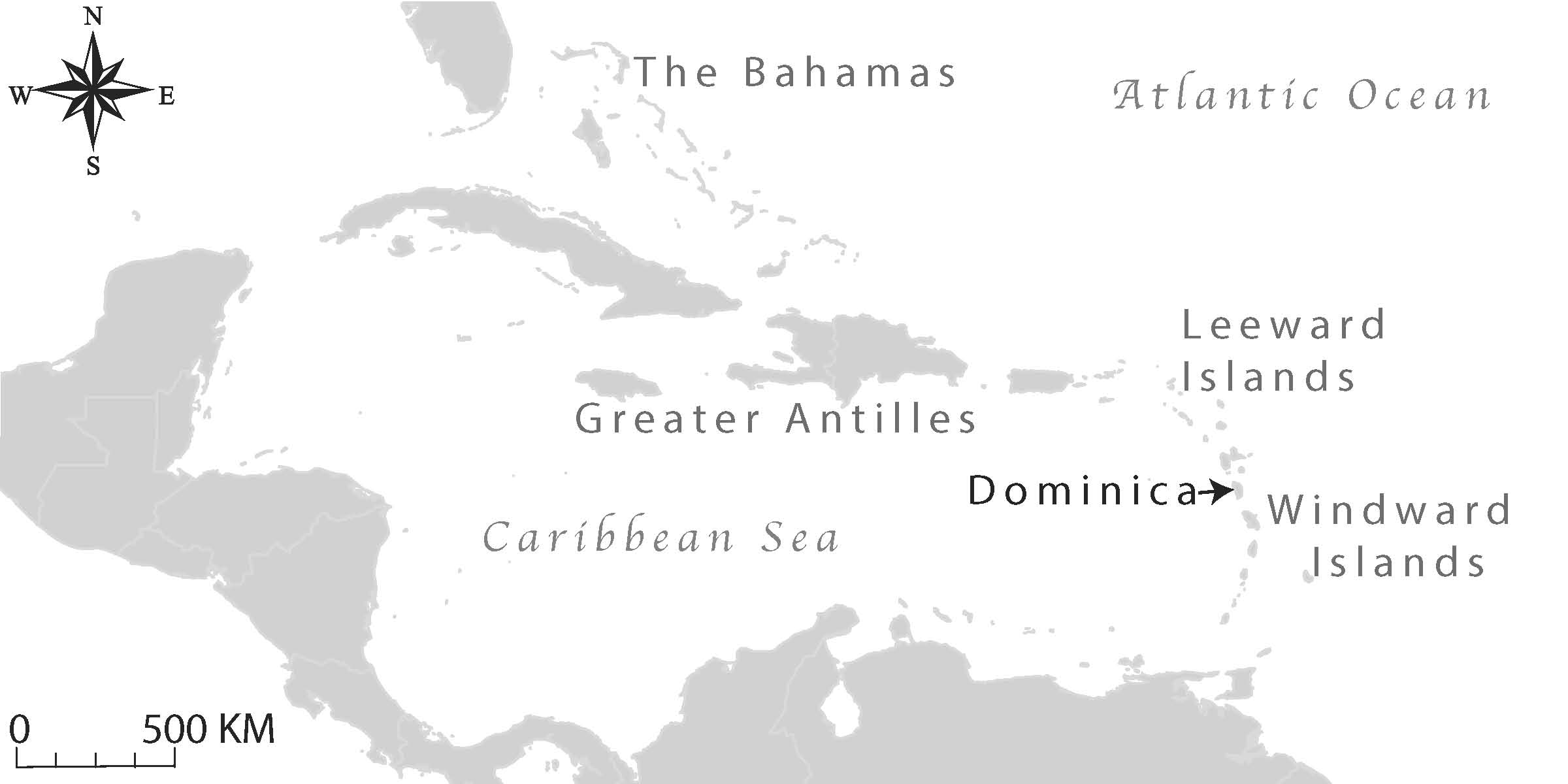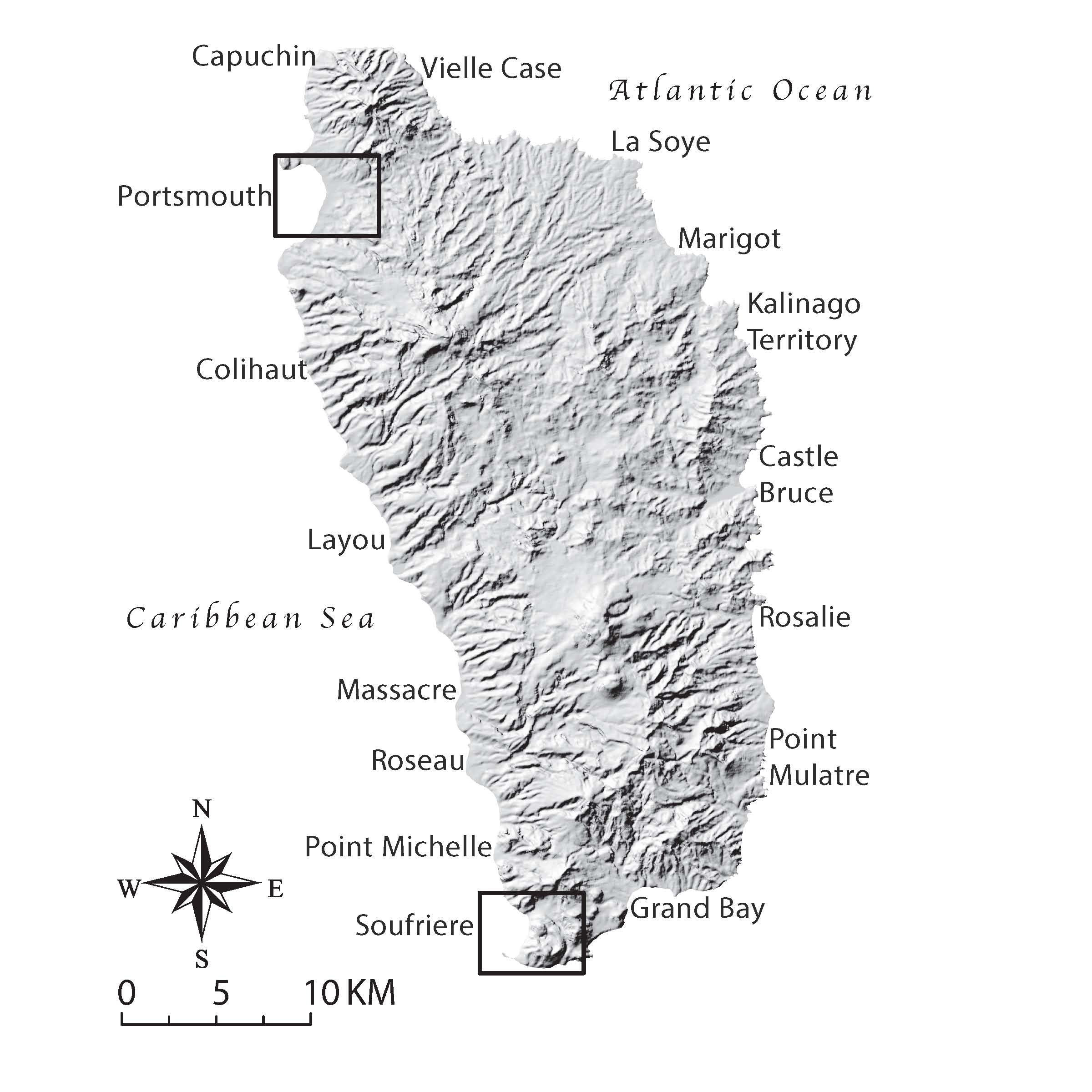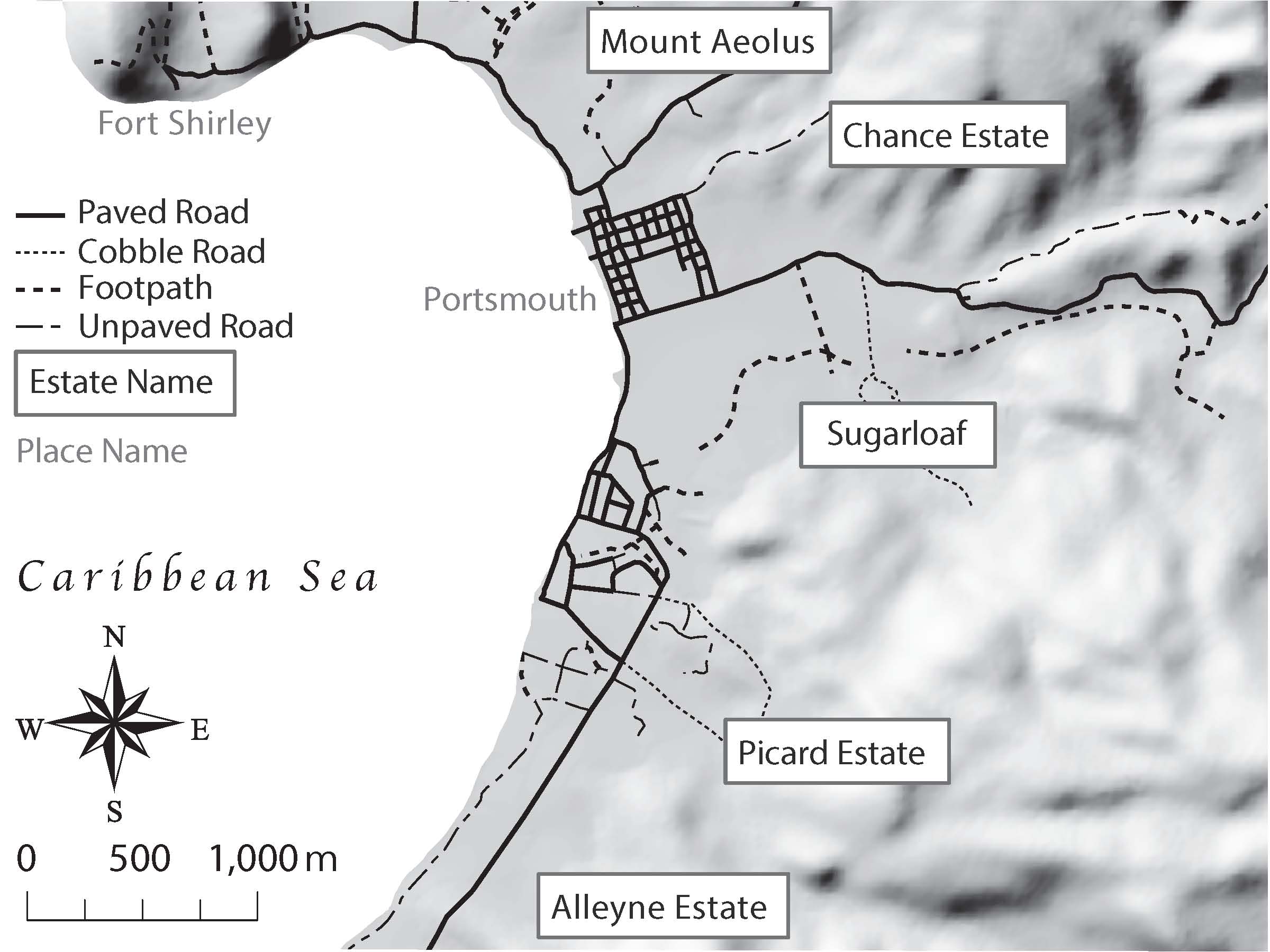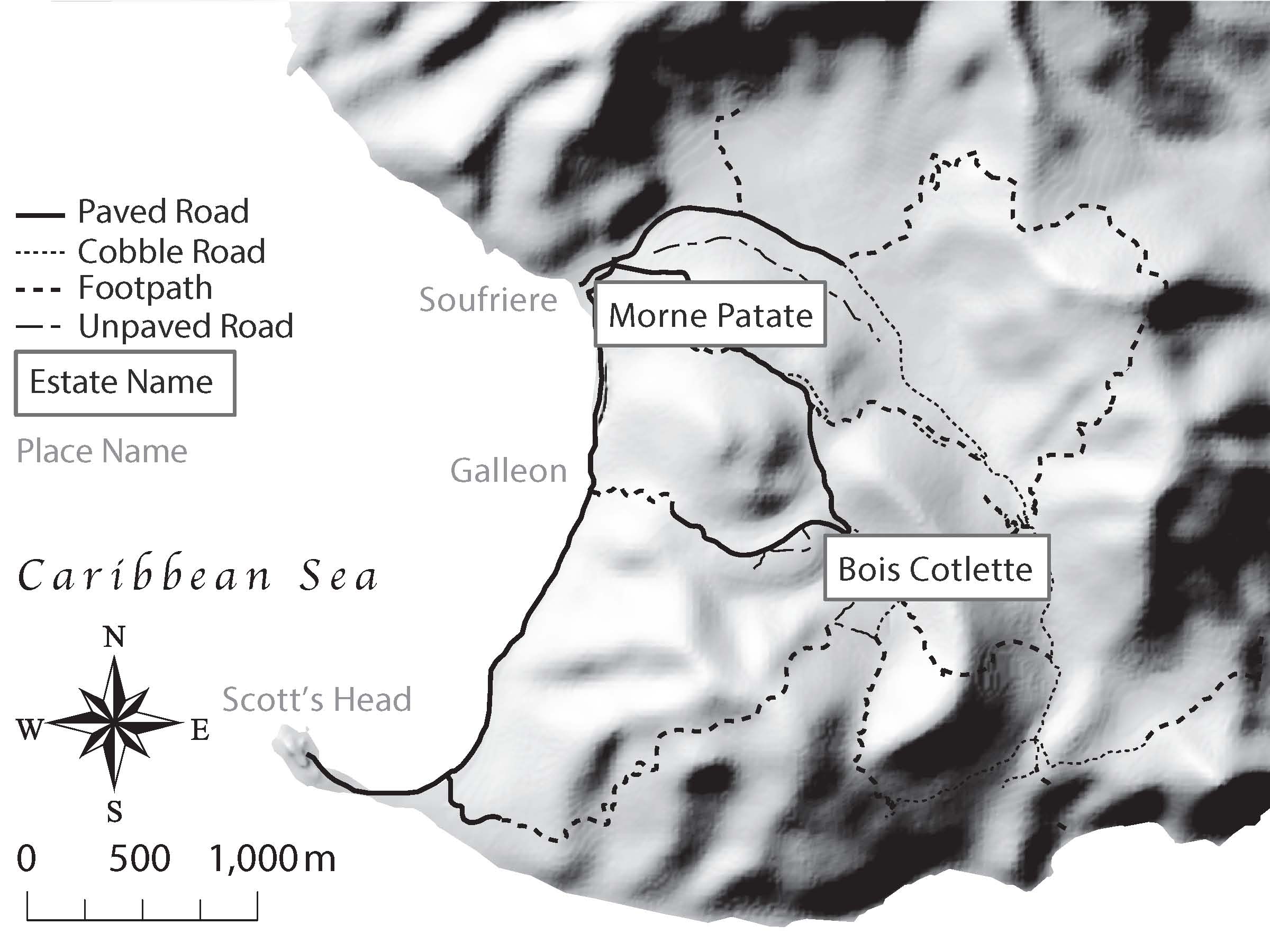 Enslavement is forced labor extracted under the threat of violence, where people are compelled to solve problems not of their own making. To be enslaved is to face those problems as everyday predicaments surrounding security, mobility, and belonging. Because labor was extracted under constant threats of violence, slow and fast, securing life and livelihoods was a principal concern for those living in slave society. To secure life and livelihood, people were forced to move about the land in ways contrary to their captivity. Since the possession of captives was critical to cultural politics in slave society, those deemed property struggled to forge networks of community through different idioms of belonging. In the eighteenth-century Caribbean—a context known for its industrialized relations of labor, racialized forms of difference making, and enslavement defined through chattel property—people struggled to secure their livelihoods in contexts where mobility was differently policed to pursue the politics of belonging.
These predicaments were not natural states; they were the consequence of plans authored in distant places of power and materialized locally. While the ancestors of the indigenous Kalinago took captives from neighboring islands and more distant shores, it was only in the 1700s that people in Dominica started facing the predicaments described above. It was then that colonists and slaves from neighboring Martinique and Guadeloupe began to establish agricultural concerns on the island. Amid entrenched slavery and its violence, anxieties over security, mobility, and belonging intensified in 1763, when English and French planters pursued economic progress promised in colonizing discourses and undersigned by the cultivation of sugar. Archaeological and textual evidence provides clues about how enslaved people of African descent resolved everyday concerns over lives and livelihoods through their capacity to move about the landscape in order to pursue the politics of belonging. Forced to realize the plans of English-speaking elites, enslaved workers shaped the landscape by modifying traditional ways of doing things. Enslaved Dominicans also engaged in the global economy in novel ways. Unexpected economies emerged that formed a social and political infrastructure, bringing maroons, slaves, and Kalinago in daily face-to-face interaction. People formed communities that frustrated imperial categories of difference based on skin color and dispossession, and households formed associations around both kin and non-kin.
Colonizing discourses described Dominica as an island of latent potential that could be realized only through the capacity of slavery and markets. Subscribers to these discourses invested their fortunes and the labor of others, only to find that cultivation of sugar was a failed project. In 1965, the Dominica Tourist Board branded the colony as "the Nature Island" to promote travel of "holidaymakers" from Europe. "Nature's Island" also alludes to a historical process, as Dominica was the last quarry in Europe's eighteenth-century land grab for growing sugar and implanting subjects in the Caribbean. The "nature" of the island changed in relationship to slavery and markets, and capital ambitions on the island failed when nature would not yield. "Nature's Island" also signals the boundary work of eighteenth-century colonial accounts, in which slippages between "nature" and "culture" rendered Indigenous people invisible and enslaved Africans governable. All who stood in relation to slavery felt the consequences of these imperial ambitions, but those who were legally categorized as property bore the most significant cost of their reproduction and resolution.
These accounts recognized that some people would pay more dearly for cultivating new Caribbean colonies than others. Some provided financial outlays to accumulate land, build factories, and commission infrastructure. In the historical record, little acknowledgment is given to costs for those whose labor was pressed into service to improve the land, work the factories, and ply the roads. Landowners needed workers for the commercial crops that increasingly blanketed the Eastern Caribbean: cotton, tobacco, coffee, indigo, and sugar cane. People of African descent were pressed into service to work these plants into commodities. For them, the landscape in which they labored was one of limited options. The slave trade inserted them into provinces or countries in which mobility required language skills and connections they were not expected to possess. Nor were they intended to move off the land where they labored to find a home somewhere else, because the laws had prohibited such movement as a capital offense. Some did run away and join communities of maroons living in the island's highlands, but such moves did not guarantee that their lives became free of servitude. Importantly, their labor bore much of the costs unaccounted for in colonizing discourses. As land was made available for the cultivation of commodities such as sugar, coffee, and cotton, people living in slave settlements were often challenged to locate and improve water and soil to meet basic needs.
This book puts into conversation the work of scholars who question the premises of capitalism and its workings in the environment, historians concerned with the role of slavery and governance in colonial settings, and archaeologists engaged with spatial relationships inscribed into plantation economies.6 While contributing to a long-term conversation in which Caribbean scholars have centered these ecological relations in the making of social lives, it also considers a new way for archaeologists to conceptualize matter in conditions of intense social inequality and shows how archaeological data can contribute to broader conversations about nature, culture, and place.7 It thus examines "what manages to live" despite slavery.8
With few exceptions, archaeologists write for one another, limiting their contributions to broader scholarly discourse. This is a shame. The material record they engage can contribute insights that move past apolitical commentary of the environment and situate political ecology in the violent histories of slavery.9 More than three decades ago, Jamaican cultural theorist Sylvia Wynter described Caribbean history as a competition between two priorities.10 One priority, that of the cane field, was framed in the idiom of property and improvement. Colonization of Dominica was a process of alienation where humans were transformed into labor "and nature to land." Here the slave was dually alienated.11 The process of colonization was a physical alienation by which people racialized as black were held captive in the Americas. It was also a political alienation of the relationship between those people and the earth, which reshaped the social fields in which they operated. A second priority, that of the provision ground, was framed by idioms of reunion and cultivation. In provision ground spaces, Africans reunited with the earth through growing food. In so doing, they cultivated relationships on "the plot of folk culture," which became another basis of social order.12
I hope to work against the insularity of archaeology by putting into conversation Caribbean scholarship in my examination of the changing nature of Dominica in relation to an often-overlooked matter—water. The book is divided into two sections, Properties and Cultivation, to mirror Wynter's framing. Farms as an assemblage of plants, people, technologies, and animals became increasingly valued for their global relations, rather than more intimate ones. Sugar cane, chief among the crops valued for their ability to accumulate wealth, created particular predicaments for those forced to work the land. Gardens cultivated by the enslaved became a local articulation of alternative geographies. Here enslaved laborers sought "biotic," political, and social refuge in which noncommercial, threatened species could survive.13 I hope to challenge the myth that on an island barely larger than Chicago, with 365 rivers, nature was abundant, and its elements, such as earth, air, water, and fuel, were virtually free. Bringing these relationships into sharp focus, this book advances one account of how engagements with these elements emerged for residents of Dominica as a set of predicaments, reconstituting how people who did not set these processes in motion were able to socially and materially reproduce themselves.