The Metamorphosis of Hermaphrodite and Salmacis
Resource added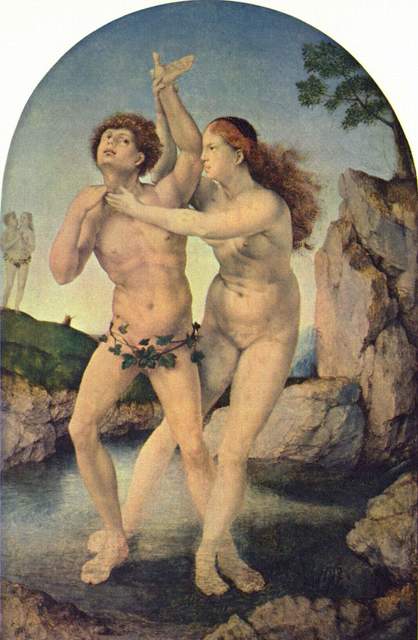 Full description
The story of Salmacis and Hermaphroditus is a chapter in Ovid's Metamorphoses. The nymph Salmacis fell in love with Hermaphroditus, Hermes and Aphrodite's son. Hermaphroditus rejected her, but Salmacis outwitted him in the pool of water depicted in the piece of artwork. Salmacis prayed to the gods that she would be united with him until the end of time when Hermaphroditus spurned her once more. With the wish granted realism, Hermaphrodite and the water-nymph Salmacis fuse into an entity that possesses the combination of male and female features.
This piece was created between 1517 - 1520.
Download image "The Metamorphosis of Hermaphrodite and Salmacis"
type

Image

created on

file format

jpg

file size

271 KB

copyright status

Public Domain

creator

Jan Gossaert (Painter), 1478 - 1532

credit

Jan Gossaert

restrictions

This work is in the public domain in the U.S.

rights

The artwork establishment originates in (Jan Gossaert, Circa). It is public domain.

rights territory

Public domain in the country of origin and other countries where the copyright term is the author's life plus 100 years or fewer.