Journal of Charisma Studies
Ethnic Charisma:
Greek Roma and the Struggle
for Social Acceptance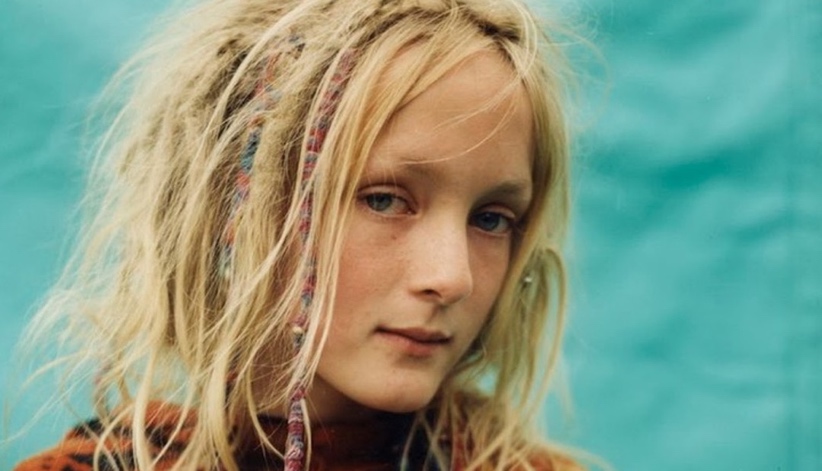 Taso G. Lagos, Yash Singh, Andrew Pace, Erik Stone, Hongjun Wu, Hongyi Yab, Shayla Forbes-Luong
Article contents based on primary sources. All rights reserved. © 2022
Can an entire ethnic group be charismatic? Thus far we have explored charisma at the individual level, but we now expand the definition to include groups (in later articles we will enlarge the definition further by including places). We begin this group-level exploration by looking at the Roma of Greece, composed of many different communities and ways of life. The article is based on ethnographic research that me (Lagos) and my students have conducted in the past few years on the social reality of the Roma and their relationship to the mainstream culture. Some of the discussion involves autoethnographic reflection as someone (Lagos) born and raised in Greece. We classify the Roma as a charismatic ethnic group by virtue of their survival in a hostile world, whose entry into European society about a thousand years ago was tumultuous and unwelcomed. This harsh treatment continued with their enslavement in Eastern Europe in the late Medieval Era, and their continued isolation and social marginalization today.
§ § §
As an ethnic or minority group, the Roma (popularity and pejoratively known as Gypsies, but hereafter Roma or Romani) do not fit the normative model of a diasporic people with ties to a specific homeland or geographical space. They originated in northwest India but have no attachment to the subcontinent (although the Roma flag shares the same wheel as India's). Even as the Roma occupy an unusual and unique diasporic space, they are situated within a specific ethnocultural and psychosocial mindset; they are
at once physically present in their geographical land of birth (in this case, Greece), yet also separate and marginalized from it. It is a paradox, as sociologist Willem Schinkel claims, in which mainstream society offers the Roma only two options: either fully integrate into majority society or remain permanently outside of it.[1]
Schinkel suggests such bifurcated norms of integration reify existing social hierarchies. These norms are exclusively created whites and are highly racialized, helping to create and perpetuate the notion of the minority as a 'problem' to be excluded since they are not 'modern' and thus eternal 'outsiders.'[2] Social exclusion dominates the Roma's daily lived experience and fosters relations between Roma and non-Roma that are rarely stable, mutually beneficial, or even ordinary. To many, they are considered beggars and thieves who live an itinerant existence. Their mobility in and around mainstream culture take on exaggerated or even dramatic overtones, or at the very least, create conditions of misunderstanding and miscommunication that further heighten Romani marginalization. Thus, historic relations between the two groups have been severely fraught with uncertainty, volatility, suspicion, and distrust. Or, worse, violence.
The nature of the bifocal spatial differentiation takes place as an elemental product of the Greek imaginary, or the way the Roma are imagined (historically, ideationally, metaphorically, and situationally) within the Greek sociocultural and ideological mainstream. 'Imaginaries possess dichotomous qualities; they are tacit and implicit, traveling backward and forward at the same time.'[3] While other minority groups in Greece's history – particularly Jews and Muslims – feature in one form or another within the nation's historiography and visible spaces (i.e., temples, mosques, etc.), the context of the Roma's own historiography and buildings are trivial, or almost non-existent in comparison. There are no major recognized buildings associated with the Roma, present or past. Instead, the Roma float in and out of sociocultural awareness with varying degrees of visibility usually involving the most negative stereotypes and tropes.[4] Conversely, too, the Roma are generally excluded from the Greek mainstream, the latter burdened by the classical past with little discussion of excluded minorities. This sad, exclusionary, and highly problematized reality is visible to casual observers.
Through interviews and participant observation, we interrogated majority-minority relations and assumed the interactions between Roma and non-Roma to be monolithic exchanges: each side operating on a set of pre-formed, pre-digested and received mindsets – all the elements that set the conditions of stereotypes and tropes – with little room for discovery or new information or more substantive interactions. The way we closely witnessed these exchanges was due to our privileged position as visitor-researchers to Greece as part of a study-abroad program or academic tourism.
As notes, the 'aeromobile tourist gaze' that 'spectacularizes' a foreign destination but also 'disrupts' the links between place and tourist may also provide the contextual space to break through stereotypes and tropes.[5] Air travel itself in general and academic tourism in particular promote an increasing element of modern, even 'global' citizenship as well as a preference for in-person rather than remote experiences.[6] Students feel a need to traverse the world, to break rhythmic flows and experience a different lived or 'middling mobile' reality (Jankowski 2018). They may occupy similar spaces to migrants, although under decidedly more privileged surroundings and secured environments.[7] These spaces are conceived as part of the 'new mobilities paradigm' that emerges with urban spaces within the post-modern, neo-liberal economic hierarchy.[8] Within the largely urban space that study abroad students and faculty move, as strangers to the community they experience the same 'urban nomadism' that Roma daily participate in.[9] Yet, the separation between study abroad students and Roma is significant; Roma members face different treatment than tourists.[10]
Our study-abroad group served as a 'bridge' between majority and minority cultures, and in doing may have gained an awareness of ethnic charisma in practice (coalesced into a 'Roma gaze that hews to the Foucaultian 'gaze'[11]). As Urry and Larsen remind us, '[p]eople gaze upon the world through a particular filter of ideas, skills, desires, and expectations, framed by social class, gender, nationality, age, and education.'[12] Since '[g]azing is a performance that orders, shapes, and classifies, rather than reflects the world,' it begs the question whether it also signifies a charismatic act in daily interaction.[13]
Barriers exist within and between epistemological realities; is it possible to witness and classify this Roma charisma if it indeed exists?[14] These barriers recall differences between structure and agency, the micro and macro, lifeworld and system and even the reflexive self.[15] There are alternative ways to 'seeing' the world even if that requires commitment (in time, energy, patience, and non-judgment) if we are to fully deconstruct Roma's charismatic qualities.
§ § §
Qualitative interviews were conducted by undergraduate students as part of summer and spring break study abroad programs between 2016 and 2019. Students, working in small teams, were trained in pre-departure classes, prior to flying to Greece, on the methods and purpose of conducting ethnographic interviews. For practical purposes, although limiting the pool of respondents, all interviews were conducted in English and took place in downtown Athens where such English speakers could most readily be found. The interviewees themselves were randomly chosen in public areas (sidewalks, parks, etc.) without specific randomization sampling techniques employed; instead, students were asked to approach individuals who were 'captive audiences,' such as those found waiting at bus stops, congregating in parks, outside kiosks, and other public spaces. No interviews were recorded, and anonymity was maintained.
Out of 902 interviews conducted, 834 were included in the analysis (the remaining discarded for partial or incomprehensible answers, more than one person answering for a single interview, etc.). In the post-interviews analysis, the answers were converted into binary responses to provide greater ease of statistical analysis.[16] While the sampling limitations and focus only on English-speaking Greek residents limited the pool of respondents, they support the findings of the Pew Center and European Commission discussed in this paper.
We also rely on autoethnography to illuminate the destructive power of ethnic bigotry. Autoethnography, like much of qualitative research, is not a perfect methodology, suffering from accusations of being 'self-serving,' or poorly substituting the personal for the analytical, or introduces partiality and bias in social science research.[17] Yet in formulating theoretical explanations, it 'open up conversations and evoke emotional responses.'[18] Autoethnography binds the autobiographical to larger, discriminatory and systemic forces that dictate so much of daily experience.[19] 'Rather than deny or separate the researcher from the researched, and the personal from the relational, cultural and political,' autoethnography's 'multiple layers of consciousness' point 'to certain questions about the world and certain problems related to why things are the way they are.'[20]
§ § §
The Roma entered southeastern Europe about a thousand years ago. It was not a welcoming one. Genetic testing of 'slow-evolving polymorphisms' indicate the Roma likely originated from 'a small subset of the known genetic diversity of the Indian subcontinent.'[21] Specifically, genetic similarities with "Jat Sikhs, Panjabi Hindus and Rajputs."[22] Linguists place the Roma exodus from the subcontinent around 1000 CE and may have begun from Muslim overrunning the area. The term itself – Roma – may have originated from the original designation of Byzantine territory as heirs of the Eastern Roman Empire or Rum.
After the 1453 fall of the Byzantine Empire, Ottoman Turks settled in all parts of Greece, often accompanied by Roma groups: 'as direct participants' in the Ottoman invasions, such as 'servants in the auxiliary detachments or as craftsmen servicing the army, or with the accompanying [Turkish] population.'[23] If so, then the Roma were regarded by local Greek communities as part of the Turkish invasion, unleashing centuries of Greek hostility towards the Roma, even as the latter absorbed Greek culture. 'There are more than 250 Greek words in the European Romani dialects taken together, second only in number to the Indian vocabulary,' according to Roma historian Ian Hancock, suggesting the impact of Greek in Roma culture. Hancock further notes that 'permanent Romani military settlements' existed in Nauplion and Modon in the Greek Peloponnese by the 1300s.[24] Like all groups under the Ottomans, they paid taxes; a document from 1283 from Constantinople documents taxes collected from "the so-called Egyptians and Tsigani."[25]
Under the Ottoman millet policy, a certain degree of self-government was accorded to all non-Muslim ethnoreligious groups (in particular, Jews and Christians as members of 'religions of the book' but not to the Roma.[26] Instead, they adopted the mainstream faiths, particularly Islam and Orthodox Christianity. They 'found a place in the economy as metal workers, carpenters or entertainers,' or may have perhaps entered the region as slaves.[27] While it infected parts of Easter Europe, Roma slavery never touched Greece soil and thus did not "turn skilled, self-sufficient people into dependent, dispirited chattel.'[28]
The emergence of the newly independent nation-state of Greece in 1830 created conditions of increasing homogenization, from an geographical area that supported multiple ethnicities. This alone exposed the Roma in their rising "minority-hood," thus exacerbating their marginalization and given visibility in one of the earliest Greek films preserved, The Adventures of Pillar (1924).
The marginalization of the Roma likely expanded when Greece became its own nation-state. Byzantine and Ottoman edifices demolished to make way for the worship of ancient Greece did not impact the Roma.[29] What did was the increasing shift from a multicultural reality to a 'homogenizing' one, leaving the Roma exposed in their 'minority-hood,' thus exacerbating their marginalization and was given visibility in one of the earliest Greek films preserved, The Adventures of Pillar (1924).[30]
Only after World War II do the Roma appear in official Greek census tabulations. Current Greek state estimates place the total Roma population in the country at 110,000 in 371 communities while other sources cite as many as 350,000.[31] Uncertain, too, are how many Greek Roma perished during the Holocaust in the 1940s, whether several hundred thousand or upwards above one million.
Post-Holocaust relations between Roma and the dominant majority grew more complicated. Since Greece considers itself a 'unitary' or homogenous state, from the time of its inception in 1828 to the present, the '"official ideology of the Greek state has been built almost exclusively around the concept of a single nation, with a common creed and language."'[32] Greece recognizes only two minority groups based on religious sentiment – the mostly Turkish Muslims of Thrace – forced under the 1923 Treaty of Lausanne that guaranteed their rights and Greek Jews in 1929. Other ethnic groups, such as Pomaks, Slavophones and Roma received no such accommodation. Even as movements in other parts of Europe, particularly in the European Union, have pushed for greater accommodation and support of the Roma, the Greek state, especially at the local level, steadfastly refuses to aid and in some cases has even used violence to suppress the Roma.[33]
Current Greek censuses do not ask respondents to state their '"national/ethnic origin, language and religion,'" a small yet telling element that directly or indirectly '"discourage[s] discussion on issues concerning ethnic, linguistic, or religious difference in Greek society."'[34] By following this policy, the Greek government often manages to understate minority population figures on the one hand, while 'persecut[ing] and prosecut[ing' minority identity on the other.[35] A homogenous state strains under an increasingly heterogenous one: 'So, among the residents of Greece, 7% have a non-Greek national identity and another 7% have a Greek national identity but also an ethnolinguistic and/or religious specificity.'[36]
Former Greek Prime Minister Alexis Tsipras, to celebrate International Romani Day in April 2019, told his invited Roma guests '"[t]here are no first, second or third-class citizens"' in Greece. '"We are all children of the same God,"' he told them.[37] Yet, living conditions for most Roma remain substandard, and under the economic crisis in the country beginning in 2010, unemployment rose (perhaps to as high as 60%) and Roma suffered greatly; 'they remain the most wronged and marginalized social group in Greece.'[38] The rise of extreme right-wing elements in the country increased hostility towards the Roma. According to a Harvard University's Center for Health and Human Rights report in 2019, 'only 18% of Roma attend secondary school vs. 75% of the majority community, and less than 1% of Roma are enrolled in university.'
The range of Roma living conditions range from partial integration to complete outcasts, in effect, the untouchables of Greece. Roma in the section of Aghia Varvara in Athens operate businesses but in another area of the city members 'live in a wretched encampment in a rubbish dump.'[39] There are also tent or ramshackle dwellers, as those we saw on the outskirts of Nafplion, without adequate electricity, water, or access to chemical toilets. The Roma represent 'incompatible cultural deviations to which the failure of the Roma to be integrated into Greek society is entirely attributed.'[40] Numerous stories of Roma thieves and drug dealers abound; a common trope for marginalized minority groups.[41] In the case of Greece, conspiratorial memes are used to 'excus[e] any unlawful action on the part of the police.'[42] Stories circulated in Greek social media during the COVID-19 era that the Roma were attempting to spread the virus to non-Roma.[43] In 1998, the Director of the European Centre for the Rights of the Roma, Dimitrina Petrova, put it simply: "the Roma in Greece are not considered to be human."[44]
§ § §
Pew Research Center's Global Attitudes Survey report provides a strong indication of the hostility towards the Roma. Greek respondents rated their opinion of the Roma minority in the country in unusually high unfavorable terms: 72% (an increase of 17% from 2014) and a favorable rating of 22% (falling from 38% in 2014).[45] The negative shift is impressive, but given the severe socioeconomic circumstances at the times, it suggests the Roma likely served as scapegoats for the rest of the country. According to the same report, several European nations' attitudes towards the Roma have improved in the past few years, including 'double-digit' gains in France, Sweden, United Kingdom, Netherlands, and Spain (Pew Research Center 2019:np). Yet, 'in 10 of the 16 countries polled,' the report offers, 'half or more have an unfavorable view of Roma.'[46]
Our own research produced similar results. Only 11% of our respondents had a positive interaction with the Roma and only 15% of them indicated that the Roma are treated well in Greece. Interestingly, a vast majority (65%) favored more governmental intervention to improve societal treatment of the Roma. When asked to indicate who is better able to help improve the rights of minorities like the Roma, the government, or the Roma themselves, 39% indicated both, while 33% preferred the government and 22% Roma groups on their own. Using correlation matrices, we noted, for example, that those respondents who had positive interactions with the Roma were significantly more supportive (83% more likely) of governmental intervention to improve the treatment of Romani.[47] Interviewees who thought that Roma were treated badly and most especially those who also had negative interactions with the Roma were more likely to vote for legislation to improve treatment of this minority group.[48] Lastly, those individuals who supported more legislative action to better the treatment of the Roma tended to place on both government and Roma the means to advancing the rights of this marginalized group. Respondents who opposed such legislation overwhelmingly put the onus on the Roma themselves to improve their own lot.[49] We found the age distribution of our interviewees impacted their views: younger subjects (18-25) had more positive interactions than older ones (56 and older), while an increase in age correlated to an increase in feelings that the Roma were treated well.
We visited an elementary school on the outskirts of Sparta with a few Romani children enrolled that brought the stereotypes to the fore. With the help of the school principal, a meeting was arranged with mothers of both Roma and non-Roma children after classes had ended. From the start, the non-Roma did not hesitate to share their stereotypes of the Roma, often with barely concealed disdain and ostracization. The Roma mothers remained calm. One Roma woman – to diffuse the hostility perhaps – turned to one non-Roma mother and asked her if they could have coffee together, which non-Roma mother immediately refused. When the question came up as to why Roma mothers remove their kids, particularly their daughters, from school by the time they are 14 or older, a Roma mother explained that she does not wish to have her daughters exposed to drugs, alcohol and sex that is common in Greek high schools. Knowing that "race… is made and unmade," can this poisonous hostility and caste system be broken?[50]
§ § §
If true that Greek Roma are not considered 'human,' has that created conditions by which ethnic charisma develops? One event involving two of our study abroad students in 2018 may provide a clue. The two students, both female, one day went to use a public bathroom near a train station not far from downtown Athens. As they entered the restrooms, according to their accounts, two young Roma female teenagers, entered behind them. One of the students emerged from the toilet, only to be confronted by a Roma girl holding a hose and proceeding to drench her with water. She screamed, sending the second student to burst out of her stall, only for herself to now be drenched. Stunned by this, the two completely soaked students ran out of the bathroom. The two young Roma girls, who regarded this event with mirth, followed them and begged for money.
In attempting to deconstruct the event, two elements emerge: the nature of the water-spraying encounter, as well as playful charismatic quality that may help explain it. One deals with the nature of "proper" behavior between strangers; the other involves a liminal, borderless quality that transcends 'normal' behavior. Under more traditional encounters, there exists a degree of acceptable or knowable behavioral norms; when these norms are transgressed, this requires a different method of analysis. This is where charisma comes in.
It's possible to explain the Roma teenagers' action as involving liminality; an attempt by two young girls at having fun with tourists (visibly not Greek since they spoke English). and in a playful attempt to engage them. Or, going deeper, perhaps it was their girls' expression of charisma, in a mainstream culture that hardly notices them, or if so, disregards them, so the spraying incident was an attempt to break through the exclusion and achieve some bonding, however, 'unfriendly' or unusual it may appear. If we accept the latter, then it places the young girls in a 'courageous' attempt to break down the social barriers that exists between Roma and godže ('strangers').
The inner bearings of ethnic charisma may have been given further validity by another example of tearing down the walls of social division. In this incident, a group of American study abroad students toured a Roma settlement in a suburb of Athens. Two young kids playing with a small plastic ball threw it at the heads of the students several times. Later as the student group was leaving, one of the boys tossing ball came to the bus asking the students to take him with them to the United States, that like the water-spraying event, this incident seems an attempt to get outsiders' attention, to make them be the center of the tourist gaze, and they utilized their youthful exuberance to do so. All charismatic personalities wish to be at the center of attention. In the case of the Roma, charisma is a means of survival in a land of hostility.
Born and raised in Greece, I (Lagos) mindlessly followed the traditional behaviors and reactions to the Roma of mainstream society. The Roma – 'Gyftes' in Greek, a highly pejorative term associated with begging – existed in a dim part of my daily consciousness. Like most Greeks, my interactions with them were insignificant, except in passing, often involving panhandling, or occasionally seeing their small trucks in city neighborhoods announcing through a small megaphone the pick-up of any unwanted metals, scraps, and other items. In their dress, in their groupings, in their manners, they remained singularly apart from majority society in my mind. Roma often appeared in special events or festivals, selling flowers, or in the case of one music festival in my village of birth, sprinkling flower petals over me then asking for a payment. I shewed them away, but that did not prevent the Roma woman from showering me with more petals.
When I was invited by a colleague to consider researching the Greek Roma along with my students presented me with a serious challenge: it meant confronting my own bigotry. This involved opening a new door to my reality. My students and I visited Roma settlements and we organized meetings between Roma and non-Roma in Nafplion. At one of the latter encounters, a student asked what each group wanted from the other. The Roma member asked for love (agape) from the non-Roma.[51] The non-Roma member wanted Roma to be more integrated into Greek society. Can such gaps ever be surmounted?
§ § §
Our experiences in conducting ethnographic work with Romani communities in Greece have been eye-opening and instructive as to the poisoned state of relations between Roma and non-Roma. The pandemic spread of Covid-19 have only exacerbated hostilities between the two groups, with the majority accusing them of deliberately spreading the virus. News reports and social media postings carry these unsavory messages to mainstream society and insure even greater social ostracization towards the Roma. One outcome of this increasing hostility on the part of the majority towards the Romani is that the latter may be less willing to seek medical help when infected with the virus, a dangerous situation given that this likely leads to greater spread of the disease. A dangerous loop is created in which victimization, either in the form of greater spread of Covid, or lack of proper medical care for the ill, takes place. This circumstance imperils both Roma and non-Roma alike.
In our interactions with Greek Romani, we noticed their living situations do not compare favorably to other Greeks: living in ramshackle dwellings, or tents, with no access to central heating, indoor plumbing, or sewage facilities places and with few modern consumer conveniences (such as refrigerators), the Roma daily life is severely more challenging than the average Greek yet with a reduced carbon footprint. The Roma exist under such severe conditions, with a greatly reduced carbon footprint, yet receive no social credit for being better, if unwitting, stewards of the environment. The Roma, or anyone else, would not prefer to live under such difficult circumstances, yet, even as they do, little recognition is given to their reduced impact on the natural environment. Perhaps such recognition might reduce the stigmatization of the Romani and their excluded 'social landscapes' in Greece (Singer and Page 2019:104).
Spurring dialogue between majority and minority may help. Despite the research obstacles that came our way while studying the Roma, our small efforts at encouraging dialogue between the two groups did not come without some positive results. A Greek lawyer in Nafplion, who was a regularly spoke to our students about racism in Greece, participated in a dialogue with Roma that left him 'troubled,' but in a 'good' way. In another instance, the police commissioner for the local area around Nafplion came to speak to us about Roma and crime, in which he indicated that Romani's illegal acts are the same as the rest of Greek society. In other words, they commit no more criminal acts than other Greeks.
Such statistics, by a Greek government official no less, reveals the extent to which distorted images of the Roma have gained social currency. Studies of other groups, for example, Greek immigrants in the United States at the turn of the 20th century, faced similar hostile stereotypes, as thieves and the like; in time, these stereotypes vanished as Greek Americans integrated further into mainstream society (Lagos 2012). Stereotypes are not set in stone but can be altered if steps are taken to create what Elizabeth Povinelli calls 'spaces of otherwise' (Povinelli 2016:226). It is in this way that Greek Americans became 'white ethnics' and thus less mythically dangerous to the majority population (Anagnostou 2009; Jacobson 1999). We are reminded by those with experience in the field that '[e]thonographers engage people in conversations that have the potential to lead to positive interactions and perhaps fruitful collaborations (Singer and Page 2019:108). To this may be added the notion that 'human beings, as both externally determined and internally motivated, do create (unpredictable) meaning and are inherently capable of reformulating it.'[52]
What does all this say about charisma at the group level? The Roma example suggests that a "charisma of survival," in which what appears to us normal behavior is transgressed or pushed to its very limits. In this article, we have discussed the complex relations between a charismatic group on the margins of mainstream society and their very ability to survive as a distinct and recognizable minority. Only time can reveeal if we were right in making such a categorization.