APPENDIX 4
Data on Bilingual Education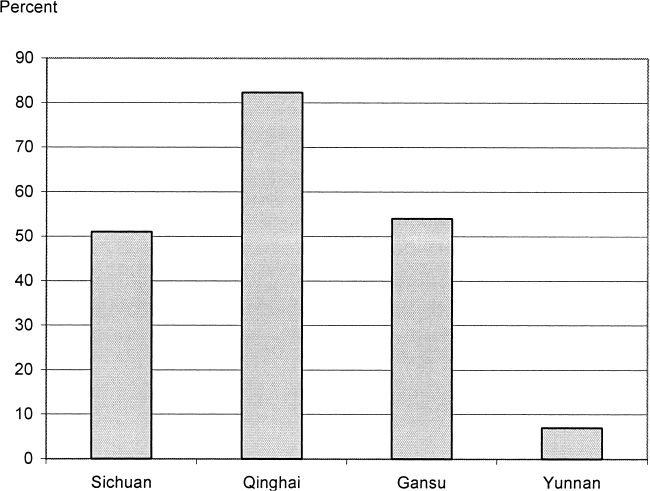 NOTES: The figures above are for Tibetan Autonomous Prefectures only. Information is from interviews with prefecture education departments. Percentages of Tibetan schoolchildren out of total numbers of schoolchildren in each area are calculated on the basis of the 1990 national census figures. These may not be completely accurate, since it is possible that fewer Tibetan children go to school than, for example, Han children and that non-Tibetan schoolchildren, including Han children, sometimes attend bilingual (Tibetan) schools.
SICHUAN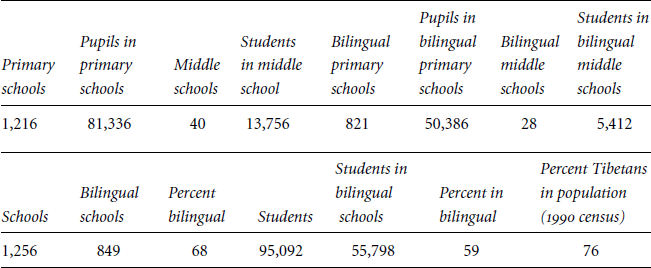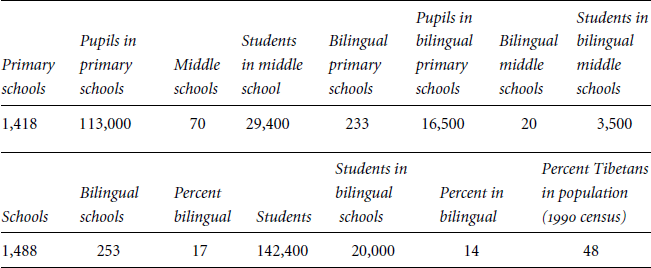 NOTE: Figures for bilingual schools and students are approximate.
GANSU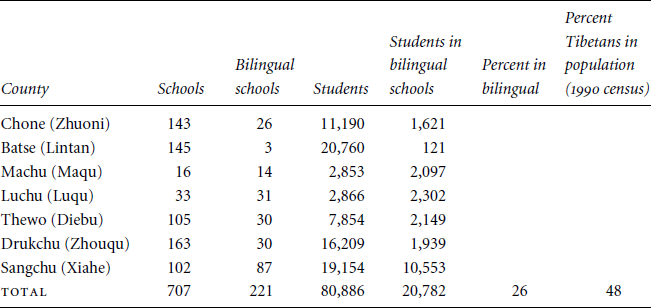 YUNNAN

QINGHAI

NOTES: The number of students reported for the prefecture as a whole was much lower than the total for the four counties combined. Bilingual schools include both Chinese-Tibetan and Chinese-Mongolian schools.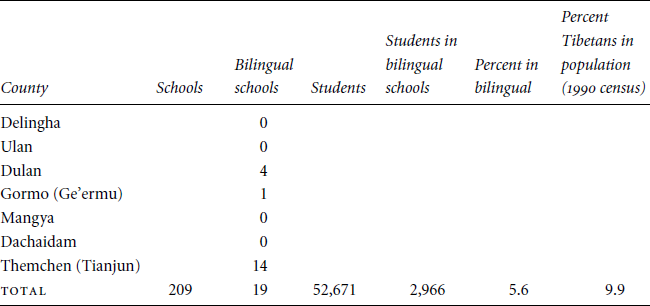 NOTE: Information on bilingual schools applies only to Chinese-Tibetan schools and not to Chinese-Mongolian schools.


NOTES: There are quite a few inconsistencies between the figures given to us in our interview with prefecture officials (in parentheses) and the written information we received after the prefecture officials had telephoned each county government for more detailed information. Also, the numbers provided by officials in two of the counties do not match those provided by the prefecture officials. Figures from interviews with county governments are in parentheses.