1   CLOTHES MAKE THE MAN
The Jesuits' Adoption of Literati Masculinity
In April 1595 the Jesuit missionaries Matteo Ricci and Lazzaro Cattaneo, who had left their residence in Shaozhou for the southern capital of Nanjing, swapped their Buddhist monks' garb (which Ricci had been wearing for the previous ten years) for the Confucian dress of xiucai, scholars who had passed entry-level exams in the imperial examination system.1 By 1594 Ricci had already started to abandon his Buddhist appearance by letting his beard grow. This was because his Chinese friend Qu Rukui found that Ricci's personality "did not resemble [that of] a Buddhist monk."2 Qu, therefore, suggested that the missionary let his hair grow and call himself a Confucian literatus. After his change of dress, Ricci ceased to describe himself as a "Western monk" (xiseng) and began identifying himself as a "Western literatus" (xiru, xishi). The Jesuits' change of attire was officially approved by the visitor to East India Alessandro Valignano, who was responsible for overseeing the Jesuits' missions in Asia. In a memorial issued in November 1594, Valignano cautiously interpreted the Jesuits' new accommodation strategy as a merely temporary one, declaring that it seemed wise for them to take on the name, dress, and bodily attire of the literati for a certain period of time.3 However, what Valignano saw as a temporary necessity soon became the irreversible foundation of the Jesuits' mission in seventeenth- and eighteenth-century China: their accommodation to the Confucian literati elite.
Who, however, were these literati, those scholars whose elegant silk garments Matteo Ricci had preferred to the coarse religious robe of the Buddhist monks? Composed of families of degree holders from whom the emperor recruited his officials, they formed a group at the apex of society. By the seventeenth century, they had firmly established themselves as the sociocultural elite of the Chinese empire. They enjoyed imperial tax privileges, especially regarding the taxation of landholdings. As a result, their families were frequently large landowners and, in some cases, exceedingly wealthy. Many scholar-gentry families were thus able to maintain their social status for several generations, even if they did not produce any degree holders for a considerable length of time.4 Their prosperity enabled them to participate in prestigious projects such as the renovation of temples, the founding of social welfare institutions, and the improvement of irrigation systems.5 Even more importantly, it allowed members of the scholar-gentry to live their lives according to the leisurely lifestyle of their peers, spending their time reading Confucian classics, collecting precious antiques, tasting tea, and attending poetry club meetings.6
It goes without saying that the Jesuits' adoption of the literati attire affected the social identity of the missionaries in crucial ways.7 As Matteo Ricci put it, it enabled them to "transcend the boundary that [their] brothers had established [by adopting the] name, dress, and corporeal appearance" of the Buddhist monks and would permit them to converse freely with members of the Confucian literati elite.8 This was, however, not the only implication of wearing literati attire. The change of dress also entailed the creation of a distinct form of masculinity, combining attributes of the Society of Jesus and the Chinese scholar-gentry. A look at the social mechanisms behind their change of dress, and the effects of this new dress on Jesuit social identity, is useful in understanding how this literati masculinity of the Jesuits was created.
THE LITERATI ROBE: A DRESS IN ITS CONTEXT
Early modern Chinese and European societies shared a common understanding of dress as the primary means for expressing social distinction.9 The ancient idea that clothing should represent a divinely ordained, stable social order lingered on in both regions throughout the premodern period. In the eyes of early modern authorities, attire served to provide for the "legibility of the world," furnishing the contemporary observer with information about the social, marital, and gender status of every member of society.10 Sumptuary laws prescribing different dress codes for different social groups were common in early modern China as well as in Europe. Although neither European nor Chinese authorities enforced the laws on a regular basis, they can nevertheless be understood as an attempt to maintain proper social order.11 The Ming emperors, for instance, proclaimed that the purpose of the dress regulations was "to make the honored and the mean distinct and to make status and authority explicit."12 Attire was an important means for implementing social distinction (bie), a core concept in the Chinese understanding of society.13 That garments determined social status was also made clear by the Chinese expression "gown and cap" (yiguan), a metaphor used to designate degree holders. In Europe the idea that attire marked social distinction was reflected in the popular genre of costume books, works claiming to encompass the entire social world, in all its hierarchical nuance, by depicting its varieties of dress.14
There were, however, underlying tensions between early modern discourses on dress and sartorial practice. Economic development and urbanization increasingly ensured that the ways in which people dressed were subject to changes in fashion. This dynamism of early modern sartorial practices gained momentum almost simultaneously in Europe and East Asia.15 In late Ming China, authorities were powerless in the face of the rapid economic development, something that, paired with the rise of conspicuous consumption among the wealthy elite, gave rise to new textile markets.16 The increasing diversity and decreasing cost of clothing—developments that, according to one Western observer, outpaced even those in Europe—made the sumptuary laws of the Collected Statutes of the Ming Dynasty (Da Ming huidian) a mere paper tiger.17 These rapid changes in fashion, and unprecedented expansions in the kinds of clothing available, were accompanied by a blurring of social boundaries. It need not surprise us, therefore, that the Shanghai literatus Ye Mengzhu noted a steady increase over the course of the seventeenth century in the number of people dressing in the style of the literati elite. In earlier times literati attire had been worn only by degree holders. Now, by contrast, "those imitating scholar-officials in clothing" merely had to be "sons or brothers of scholar-officials…. Scholar-officials also tolerated those who were literate but failed to earn themselves degrees yet borrowed gentry style to distinguish themselves from commoners."18
Both the ancient view of dress as a social marker and the new late Ming fluidity of sartorial practice were significant for the Jesuits' change of attire. On the one hand, the close connection between bodily attire and social status made the Jesuits' change of dress a heavily symbolic act, marking a transition to a new social group. On the other hand, the new fluidity of social boundaries greatly facilitated the Jesuits' access to the literati world. The Jesuits' lifestyle lent credence to their claims to be "Western literati," despite their not being members of well-established Chinese literati families. That they had come, in the words of the late Ming scholar Li Zhi, "over one hundred thousand miles to reach China" and had studied the Confucian learning soon attracted the attention of several Chinese literati, who were ready to embrace the foreign missionaries as their peers.19
How did the Jesuits' change of attire fit with their European Catholic identity as religious? How was it possible that their mode of dressing disregarded the norm of standardized religious garment—something that mattered deeply to early modern Catholic religious as a marker of corporate identity and a reminder of the religious vow of poverty?20 In fact, the Society of Jesus differed from most Catholic religious orders whose monastic rules meticulously specified the color and quality of dress.21 Its founder, Ignatius of Loyola, had abstained from defining a standardized religious habit for the Society. In the "Constitutions," Ignatius stressed that "the Jesuit's dress should conform to the usage of the region."22 The only limits he imposed on Jesuit attire were his instructions to dress properly and in accordance with the vow of poverty.23 This sartorial flexibility facilitated the evangelical work of Ignatius's successors. It enabled the missionaries in China to adjust their style of dress several times, exchanging missionaries' cassocks for Buddhist monks' garb, Ming literati robes, and finally the literati dress imposed on the Chinese by the Manchus (who conquered the Middle Kingdom at midcentury).
As an anomaly in the early modern Catholic world, the Society's dress policy fueled the suspicion of its enemies in Europe, who decried the Jesuits' flexibility as proof of a conscious effort at dissimulation.24 In the Jesuits' mind, however, flexibility in dress was unconnected to dissimulation or inconstancy. It was seen, on the contrary, as an effective means of evangelization, one not interfering with the missionaries' religious vocation. From this point of view, sartorial flexibility could be read as expressing the interiorization of religious norms.25 This had profound consequences for the ways Jesuits perceived themselves and their social environment. First, it strengthened the individual Jesuit's identification with the goals of the Society.26 By stressing the interiorization of its values, the Society of Jesus thus achieved a remarkably coherent corporate identity. Second, it also entailed new modes of thinking about cultural difference and cross-cultural communication. Although the Jesuits strictly rejected all things "pagan," they were open to adapting what they perceived as the merely "social" customs of the societies they were evangelizing.27 Matteo Ricci thus found nothing strange in maintaining that the Jesuits and literati resembled each other with regard to their moral virtue (virtù), as morality and religion were, in his mind, distinct categories.28
Nevertheless, European Catholic norms of uniformity of religious garments also influenced the Jesuits' Chinese way of dressing. In fact, they developed a particular "Western literati" style of dressing, which straddled Chinese and European cultures and was intended to meet the expectations of both Chinese and European observers. The missionaries attached great importance to this attire as a marker of their adherence to the literati class, but sought simultaneously to maintain a degree of uniformity of dress that would point toward the Society's corporate identity. They preferred dark-colored textiles, reserving bright colors for the collars of their dress only (figures 1.1 and 1.2).29 This contrasted with the colorful extravagance of the Chinese literati's robes and pointed to the Jesuits' attempt to conform to the Ignatian instruction to dress modestly.30 Furthermore, it also associated their attire with that worn by their brethren in Rome, who usually wore black cassocks.31 The Jesuits maintained this preference for plain, dark colors throughout the seventeenth century, retaining it even after adapting to Manchu rulers' regulations regarding dress and hairstyle. An exception was made, however, for those few Jesuits who served the Qing emperor as high officials at court. These Jesuits, among them the famous court astronomer Johann Adam Schall von Bell, wore the more elaborate dress of Qing officials (figure 1.3).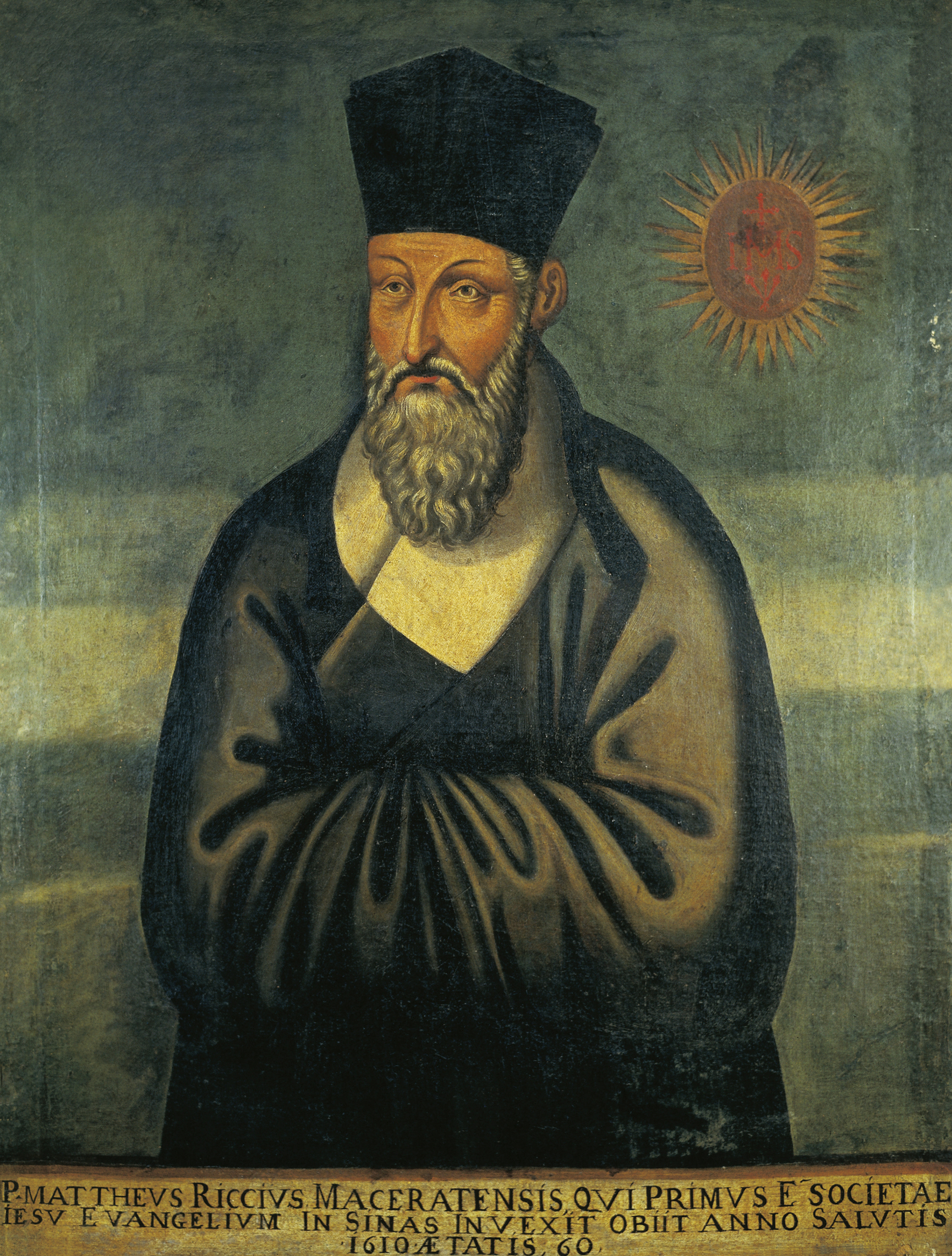 FIG. 1.1. Matteo Ricci wearing an informal literati robe and hat. Oil painting made by You Wenhui (alias Manuel Pereira) after Ricci's death in Beijing in 1610. Chiesa del Gesù, Rome, courtesy of De Agostini Picture Library/I. Moretti/Bridgeman Images.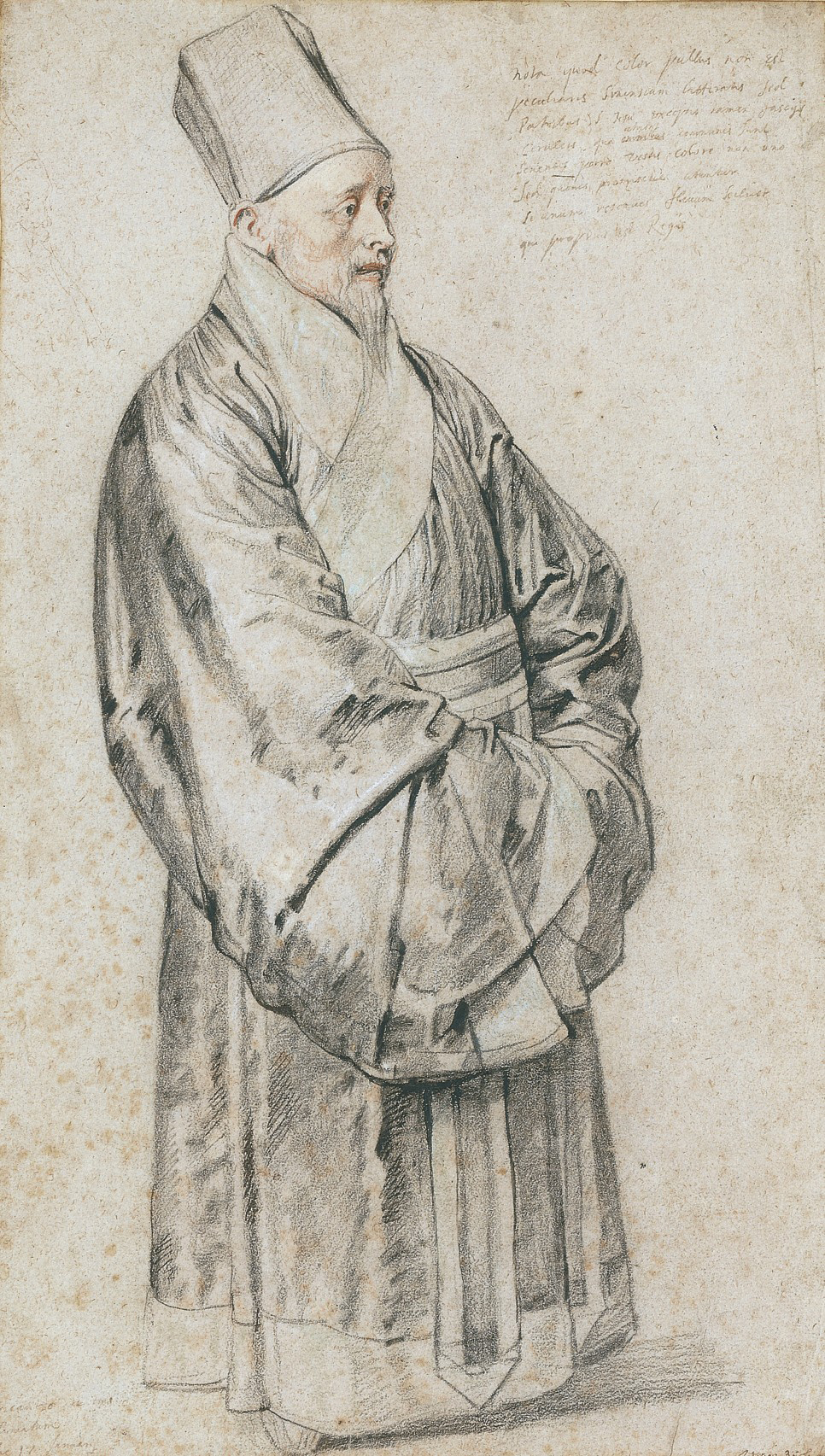 FIG. 1.2. Nicolas Trigault wearing a ceremonial dress (lifu). Drawing made by Peter Paul Rubens during Trigault's stay in Antwerp in 1617. Courtesy of Metropolitan Museum of Art.
The Jesuits also strengthened their corporate identity by defining the wearing of the literati robe as a privilege reserved for ordained priests. "Our brothers do not use this highly honored dress," Procurator Nicolas Trigault wrote in 1613.32 One reason for this distinction was the social background of the Society's Chinese lay brothers. Because the Chinese brothers were usually the children of commoners, their adornment in literati robes would have been condemned as an abuse by the literati elite. This may also have been why many missionaries had mixed feelings about the idea of admitting Chinese Catholics to the priesthood, which had been promoted by French Jesuits, especially, in the second half of the seventeenth century. When visiting Rome as a procurator of the Chinese mission in 1671, Prospero Intorcetta thus explained to the Propaganda Fide that the church should select Chinese priests from the ranks of the literati. Because these ranks were only attained at an advanced age, he explained, these men would naturally be mature men—something that would only enhance the Chinese priests' authority.33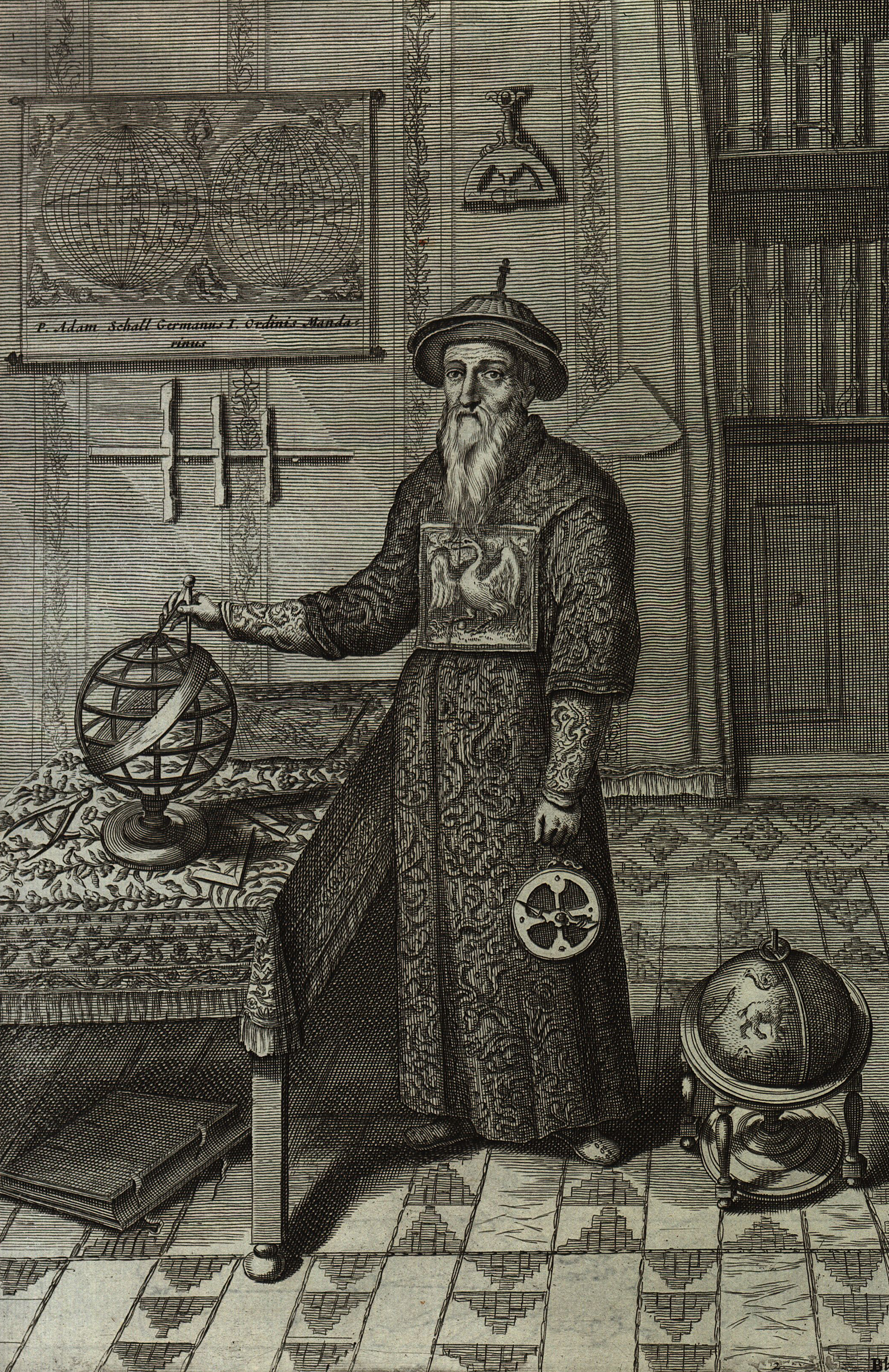 FIG. 1.3. Johann Adam Schall von Bell wearing a Qing official's dress sporting a mandarin square (buzi). Copperplate engraving printed in Athanasius Kircher's China Illustrated (1667). Courtesy of Universitätsbibliothek Bern, MUE Gross Xb 7:1.
Literati dress, finally, also stressed the difference between the Jesuits and mendicant missionaries, whose Chinese dress slightly differed from the Jesuit Chinese attire.34 This probably contributed to the impression of many Chinese observers that the mendicants were foreign religious specialists rather than part of the Chinese social elite.35 However, even more important than these sartorial differences were the differences concerning strategies of evangelization. These became the basis of continuing conflicts between them, culminating in the Chinese rites controversy toward the end of the seventeenth century.
Since the literati robe was a primary marker of the Jesuits' social identity in China, it seems that they used it on a daily basis. This meant that they needed at least two different robes: while they wore simple robes when at home, the missionaries donned ceremonial dresses (lifu) for formal occasions, such as visits among officials and "other important people."36 Besides these interactions with people from the literati class, there were also other occasions during which the Jesuits used the robe in order to benefit from its social prestige. These included the Jesuits' mission circuits in rural areas and informal discussions with Christians.37 They did not, however, include religious ceremonies, especially Mass, during which the Jesuits wore special liturgical garments. The latter were often made from precious Chinese silks and, in their cut, resembled European liturgical garments (see figure 9.1). They were combined with a liturgical cap (jijin), used because bareheadedness was considered a sign of disrespect in China.38
ENTERING THE RANKS OF "GOWN AND CAP" (1595–1610)
The Jesuits' change of attire, far from being a carnivalesque disguise, affected the Jesuits' everyday lives in many ways. For, in order to lend credence to their literati identity, the Jesuits also had to adopt the literati's values, habits, and tastes—in short, their lifestyle. In particular, the Jesuits adapted their behavior with regard to three key aspects of literati lifestyle: the literati's concern with refined material culture, their esteem for Confucian learning, and the attention they paid to social etiquette.
Recent studies of late imperial literati lifestyle have highlighted the great importance the scholar-gentry attached to refined material culture. Seventeenth-century Chinese literati used to display their status by means of precious things indicating their wealth, taste, and connoisseurship.39 The Jesuits partly complied with the literati's enthusiasm for refinement in order to lend credence to their new social identity. In some of their residences, they employed large groups of servants to underline their elevated social status.40 If they traveled through town, they did not walk on foot, but used sedan chairs carried by bearers.41 Although the Jesuits' vow of poverty prevented them from furnishing their residences with precious objects such as those that adorned the literati studios in the seventeenth century, their collections of Western curiosities could, at least partially, serve as a substitute. These collections included a wide variety of objects for scientific and aesthetic use. In an incomplete list of Western objects held by the Songjiang residence, Philippe Couplet enumerated "spheres, globes, clock-faces, clocks, mathematical instruments as well as works of glass, crystal, ivory, and enamel; prints and paintings."42 Objects such as those in Songjiang could not only be shown to curious visitors but could also be presented as gifts to influential friends in order to curry favor.43 They represented their owners' cultural refinement, belonging to the class of objects that the late Ming scholar Wen Zhenheng (1585–1645) called "superfluous things."44 In some cases, europeana could also be used to directly substantiate one's status claims. With this mind-set Martino Martini, upon hearing in the summer of 1645 that the Manchu army had taken Hangzhou, decided to receive the conquerors by displaying Western books, telescopes, and spheres in front of his residence. In this way he announced himself as a Western scholar offering his services to the new rulers.45
The Jesuits' adoption of the literati lifestyle repeatedly provoked criticism from mendicant missionaries. One anonymous critic complained about the lavishly equipped rooms of Jesuit residences. For him their furnishings—complete with beautiful chairs, European paintings, clocks, and "other European gallantries"—were reminiscent of the magnificent apartments of the rich, not those of missionaries subjugated to the vow of poverty.46 The Jesuits justified themselves with the defense that they only used European objects to evangelize the Chinese.47 Indeed, the financial situation of the Jesuit mission did not allow for overly luxurious lifestyles. An account book kept by François de Rougemont, who worked in the Jiangnan region during the 1670s, shows that, although the missionary spent some money for purposes of display, his budget was narrowly constrained and vulnerable to unpredictable changes.48 Tensions between the religious vow of poverty and the refined literati lifestyles may have been more tangible for Jesuits at court than for those who, like de Rougemont, lived in the provinces under financially straitened circumstances (see figure 1.3). Some indication of this may be gleaned from a remark on Ferdinand Verbiest, an appointed official in the imperial bureau of astronomy, recorded by his confrere Louis Le Comte. Le Comte wrote of Verbiest that "his bed, his table, and his furniture were dishonorable for the Mandarin," an apology highlighting tensions inherent in literati Jesuit persona that the missionaries could not entirely resolve.49
Even if the Jesuits' adaptation of the literati's material culture caused a real tension between their religious vow of poverty and their new social identity, the literati elite's Confucian learning, and its etiquette, combined well with their European identity as religious men of letters imbued with humanist learning. The Jesuits knew that their mastery of polite Chinese language and of Confucian learning was a necessary precondition for being accepted as peers by the Chinese men of letters (their translation of the term ru as "literati" indicates their perception of the scholar-gentry as China's intellectual elite).50 The Jesuits paid the most careful attention to the study of Chinese language and erudition, from the earliest years of their mission.51 Not only did they learn standard Chinese (Mandarin), the lingua franca used by literati and officials, but they soon started to focus on the study of the Confucian classics, especially the Four Books (Sishu). A Plan of Studies (Ratio Studiorum) probably designed for the China mission by Visitor Manuel Dias the Elder (1559–1639) shows that this was a time-consuming and strenuous process. Four years exclusively dedicated to the study of language included training in spoken standard Chinese and then the reading of texts from the Four Books with fellow Jesuits. The curriculum was completed by two years of study with a Chinese master, selected and paid by the superiors of the mission.52
The Jesuits' high esteem for Confucian learning prompted several translations of Confucian classical texts into Latin and the development of a distinct "Jesuit reading" of these texts.53 The most famous translation was the monumental Confucius, the Chinese Philosopher, finally published in 1687 after many unpublished or only partly published predecessors.54 It made Confucian learning accessible to a European audience for the first time, and it also clearly testified to the Jesuits' reading of this learning as illuminated by the lumen naturale, the natural knowledge of God. This knowledge, in their view, had been present in China even before the Christian message had reached this region.55 Such a reading of these works as rational philosophical texts, imbued with natural wisdom, was facilitated by classical erudition's role in the Society of Jesus.56 Jesuit learning was heavily influenced by European humanism, whose high esteem for the Greek and Latin classical age strongly resembled the late imperial literati's veneration for Chinese antiquity.57 The Chinese appreciation of Confucian learning thus struck a familiar chord with the Jesuits, and the missionaries easily integrated it into their humanist scholarly habitus.
Another prerequisite for successful interaction with the literati elite, in addition to a partial adaptation of the material living conditions and the command of the Chinese language and texts, was mastery of its "social grammar." The Chinese scholar-gentry placed a high value on proper ritual (li), thought to be crucial for the creation and maintenance of social order. Rituals helped to assign everyone to his proper role (fen) and to uphold social distinctions (bie).58 The Jesuits, who had been socialized into the stratified society of premodern Europe, easily understood the importance of proficiency in Confucian etiquette. Matteo Ricci, for instance, recorded how ceremonial practice shifted with the new change of attire, saying that whenever he went to an audience of scholar-officials, he started to use the courtesies of bachelor's degree holders. This ascent in status, he added proudly, was accepted by the Chinese: "The scholar-officials responded to us in the according way."59 A decade later, when Ricci had settled in Beijing, the missionaries were fully fledged participants in the social life of the literati, part of the incessant va et vient of Beijing's educated social elite.60
Ricci devoted a full chapter of his diary to describing literati courtesies.61 Written in a "proto-ethnographic" style, it was probably intended for future missionaries' instruction and could be used by new arrivals as a "how-to" manual. It provided a detailed phenomenology of courtesy rituals, offering, for instance, elaborate descriptions of various styles of greeting:
The most widespread of their courtesies is to join the two hands and sleeves (which are always very long), and to raise and lower them, standing in front of each other and saying qing qing, which is a polite phrase without a specific meaning. When they visit each other, and also when they meet in public, they join the hands as described and lower their heads to the ground. [They bow like this] to each other, often simultaneously, [a courtesy] which they call zuoyi…. If they want to be very polite, either because they meet for the first time, or because they have not seen each other for a long time, or because there is reason to congratulate or to thank, … they kneel down and lower their heads to the ground.62
Ricci completed his meticulous account of these ceremonies by describing the sequence of events to be expected during courtesy calls and banquets, something he had been able to study when living as a Western scholar in Nanjing and Beijing.
Literati etiquette also required the Jesuits to observe certain boundaries between themselves and inferior social classes, boundaries established by the rules of social distinction. The Jesuits knew that these distinctions placed them in an entirely different situation from what they had experienced as "Western monks." An anonymous Jesuit writer explained that when wearing the garb of Buddhist monks, considered a "very lowly and miserable people" in China, they had been unable to visit mandarins. Because Buddhist temples were open to everyone, they could, however, at least receive their visits.63 Literati Jesuits, by contrast, did not open their residences. Nicolas Trigault, for one, conceded that close relationships with the literati had encouraged them to flee the masses. His insistence on reassuring readers that the Jesuits did not "reject anyone" only highlighted tensions inherent in the Jesuits' accommodation to literati concerns for social distinction.64 As Catholic missionaries, they aimed at evangelizing the whole population, without "rejecting anyone," a goal not readily compatible with the literati's concern for social boundaries—or with their emphasis on gender segregation.65
The Jesuits' adoption of the literati identity not only induced changes with regard to the things they used, the books they read, and the social etiquette they observed. It also affected their social identity as men, their masculinity. How did they perceive Chinese masculine ideals? How did they position themselves with regard to these ideals, and what kind of masculinity did Chinese literati attribute to the missionaries?
GENTLEMEN AND SAGES: PERFORMING LITERATI MASCULINITY
After their arrival in China, the missionaries soon noted how Chinese masculine ideals differed significantly from the European ones with which they were familiar. Their perceptions of Chinese men and literati masculinities were rather ambivalent. Although the Jesuits greatly valued the literati for their cultural refinement and great interest in what the missionaries called "moral philosophy," they described Chinese men as "effeminate" and "feeble."66 Such depictions may have drawn on a contemporary Chinese discourse bemoaning the overly refined, spiritless masculinity of the late Ming literati.67 They also drew, however, on ancient European depictions of Asian people. Aristotle had already argued that Asians, because of the hot climate of their countries, were witty but fainthearted and therefore prone to fall into "natural slavery"—a stereotype recurrent in early modern European writings about Asia.68 Missionaries in China adopted this topos in their writings (even if European authors had more often identified Aristotle's "Asian" with their Turkish archenemy). The Portuguese Jesuit Alvaro Semedo explained, for instance, how the Chinese "lawfully deserve the praise given to the Asian by Aristotle[,] who said that the people of Asia surpass the Europeans in what concerns the spirit, whereas the people of Europe outdo the Asians in strength and courage."69 Matteo Ricci's equally general, if less positive, view was that the Chinese were an "effeminate and sensual people prone to all sorts of vices."70 Ricci also observed that Chinese literati lacked interest in warfare and the martial arts, preferring instead—curiously to his mind—the study of books and morality.71
The Jesuits' proto-ethnographic writings thus tended to emphasize the otherness of effeminate Chinese masculinities. This, however, was at odds with how the missionaries had themselves adopted a literati identity, a fact requiring intimate involvement with these same masculinities.72 How did the Jesuits manage to reconcile their masculine self-understanding as European Catholic priests with Chinese literati masculinity? What was their masculine self-representation, and how was their manliness perceived by others?
To answer these questions, it is important to note that seventeenth-century Chinese literati masculinities did not in fact form a single, homogeneous code, but were rather oriented toward different, partly competing masculine ideals coexisting in late imperial Chinese society. These included the young aspiring scholar (caizi) with a fancy for elegant poetry and beautiful women, the senior gentleman (junzi) with a deep concern for Confucian moral learning, and the sage (shengren), an attribute reserved only for a few exemplary men revered for their encompassing moral virtue. The Jesuits were identified, and identified themselves, with two of these masculine models in particular: the gentleman and the sage.
The masculine code most closely connected with the literati dress was that of the gentleman.73 In Chinese imagery, a gentleman represented the ideal of cultured (wen) as opposed to martial (wu) masculinity.74 He represented "the man disciplined by the Confucian norms, from body to language, from manner to dressing."75 Chinese literature characterized the gentleman as devoted to the common good, observant of the rituals, and embodying the Confucian virtues of righteousness and humanity. His restraint of emotion and sexual desire was considered a precondition for his realization of these moral virtues.76
The Jesuits' Chinese supporters understood that, by wearing the literati's attire, the Jesuits could tap into the cultural capital associated with the masculine code of the gentleman. They celebrated the missionaries' concern for modesty and morality as indicating their status as "disciples of the sages," saying that they were, in effect, genuine representatives of the gentlemanly ideal.77 Catholic scholar-officials spoke out in praise of the Jesuits' gentlemanly virtues, especially after the missionaries had been accused of "immoral behavior" by the anti-Christian scholar-official Shen Que in Nanjing in 1616. Xu Guangqi (1562–1633; jinshi [advanced scholar] 1604), in his Memorial in Defense of Christian Learning (Bianxue shugao, 1616), thus wrote of the Jesuits: "Their doctrines are completely orthodox; their personal conduct very strict; their learning very broad; their knowledge very clear; their minds completely unsullied; and their views very stable…. The reason they have come several tens of thousands of miles to the East is that they heard that there is a correspondence in principle between the doctrines in their own country which seek to cultivate virtue through service of the Lord of Heaven, and the doctrines of Chinese sages which require all men to cultivate virtue by serving Heaven."78
Xu's Catholic literati friend, the Hangzhou scholar-official Yang Tingyun (1557–1627; jinshi 1592) explained—in an apology titled The Owl and the Phoenix Do Not Sing Together (Xiaoluan bu bingming shuo, ca. 1616–22)—that the Jesuits excelled in both wisdom and self-restraint, qualifying them as "selfless and serene scholars."79 Although Xu Guangqi and Yang Tingyun wrote as Catholics in defense of the Jesuits, and did not therefore represent mainstream Chinese literati opinion, some non-Catholic literati also praised the Jesuits for their gentlemanly behavior. The late Ming eccentric Li Zhi lauded Matteo Ricci as a "most urbane person," who was "most intricate and refined in his interior, and very plain and modest in his exterior."80 During the early decades of the mission, especially, many Chinese literati echoed Li Zhi's praise of the Jesuits, commending their mastery of Chinese language and etiquette and their concern for morality.
While literati dress signified the Jesuits' gentlemanly masculinity, their long, flowing beards linked them to another masculine code. In China, where men did not usually have abundant facial hair, beards were interpreted as a sign of a man's social and biological seniority. In Chinese mythology they were symbols of supernatural power (ling), attained only by divine persons such as Taoist immortals or Confucian sage kings.81 These symbolic dimensions linked beards to the masculine code of sagehood, signifying a man's perfect completion of moral cultivation and his attainment of encompassing wisdom. According to Chinese tradition, the ideal of sagehood was embodied only by a few extraordinary people. For ordinary mortals, it was unattainable, a utopian ideal.82
Although the Jesuits never explicitly referred to the symbolic meaning of beards in Chinese imagery, sources show how they paid utmost attention to this aspect of their appearance. Matteo Ricci started changing his attire not by changing his clothes but by growing his beard. In his writings, furthermore, he particularly stressed the importance of growing beards "as the Fathers in the German province do."83 Later missionaries also saw beards as a crucial aspect of their appearance. All those arriving in East Asia to enter the China mission started growing beards upon reaching Macao.84 While Confucian dress indicated the Jesuits' adherence to the scholar-gentry, their beards made them stand out from the crowd, even among the Chinese literati, signaling their proximity to sagehood.
That the Jesuits' beards sometimes provoked powerful responses from Chinese observers is illustrated in an episode recounted by André Palmeiro, visitor of the East Indies, during his journey to Beijing in 1628. A letter of his to the superior general betrays his astonishment at the intensity of Chinese reactions to his long white beard: "Whether I get off the vehicle, enter the inn, stay somewhere, or shorten my beard—at all times people assemble to see me. I do not know whether my looks are unfamiliar or monstrous to them."85 Palmeiro explained that upon seeing his beard, everyone wanted to know how old he was. Even when his servants lied, exaggerating his already advanced age (he was sixty-two), they were not believed. Only when Palmeiro's attendants said that their master had not quite reached a hundred years were those asking satisfied. "The reason why these men believed that I was so old," Palmeiro wrote, "is because I have a long beard with a very white tip, and since all Chinese imagine that there exist men who know the art of prolonging life, or who through a special fate have a very long life, they thought that I had this fate, and celebrated in me what they wished for themselves."86
The Jesuits appreciated the social prestige connected with their beards, but they discouraged people from believing that they resulted from some sort of life-prolonging alchemy, a practice the missionaries condemned as superstitious.87 Giulio Aleni, in his Questions and Answers about the West (Xifang dawen, 1637), therefore stressed how there was nothing supernatural about the Jesuits' beards: "Each region has its own customs, all of which differ from each other. Thus some people have heavy beards, while others have less."88 Aleni's, however, remained the sole attempt by a Jesuit to demystify the missionaries' beards. Indeed, the missionaries seem to have recognized that they greatly benefited from their beards being seen not merely as a curious foreign custom but as strongly associated with Chinese mythological imagery.
The ideal types of gentleman and sage were both characterized by a concern for moral virtue and sexual restraint. In this respect, they diverged significantly from the ideal of the talented scholar, who represented a radically different type of masculinity. In Ming fiction, he was usually described as a sexually active young man distinguished by poetic talent and beauty. His fondness for erotic escapades and homosexual romance made him open to excursions to the "pleasure quarters" and sexual relations with servant girls and boys.89 These practices were strongly disapproved of by the Jesuits. The talented scholar thus represents a masculine antitype from which they wanted to distance themselves as explicitly as possible.90
Although the Jesuits made disapproving remarks about the "general sensuality" of the Chinese, they were especially dismayed by one feature of the sexuality that the aspiring scholar represented—his openness to homoeroticism. The fact that catechisms repeatedly condemned "debauchery of sex among men" (nanse zhi yin) suggests that the missionaries were confronted with homosexual practices in Chinese Catholic communities.91 They were shocked by the broad acceptance of homosexual romance in late Ming society. Matteo Ricci, in his diary, deplored the debauchery of the Chinese, which, according to him, made them deserve God's punishment:
What is most deplorable and most shows the misery of this people is that no less than the natural lusts they practice preposterous ones that are against nature. The latter is neither prohibited by law, nor held to be illicit, nor even a cause for shame. It is spoken of in public, and practiced everywhere, without there being anyone to prevent it. And in some cities … there are public streets full of boys made up like prostitutes, and people buy them and teach them to play music, song, and dance. And then, gallantly dressed and made up with rouge like women, these miserable men are initiated into this terrible vice.92
Ricci tried to inform his Chinese audience about the inherent "dangers" of homosexuality. He addressed the topic in several Chinese publications intended for a non-Catholic literati audience. His first discussion of the topic appeared in The True Meaning of the Lord of Heaven (Tianzhu shiyi, 1603). There Ricci stated that Western philosophers did not even discuss these practices, not wanting to sully their mouths. To make the Jesuits' stance crystal clear, Ricci contrasted homosexuality with the celibacy the missionaries had chosen: "My humble Society's members are like the farmer who retains his seed and does not scatter it in his fields. If you still believe this to be indefensible, how much more indefensible must it be to cast it carelessly into a ditch!"93
Ricci addressed homosexuality for a second time when Cheng Dayue, a Beijing publisher and inkstone connoisseur, requested that he contribute some pictures to a publication that provided an erudite literati audience with reproductions of famous or curious images.94 In Master Cheng's Ink Garden (Chengshi moyuan, 1606), one of the four pictures contributed by Ricci showed the men of Sodom blinded by the angels. The accompanying text explained that "in ancient times the people of Sodom gave themselves up to depraved sensuality, and the Lord of Heaven turned away from them. Among them lived one pure man named Lot, so the Lord of Heaven sent his angels to get [Lot] to leave the city and go to the mountains. Then down from heaven rained a great fire of consuming flame, men and animals and insects were all burned up and nothing was left." This time, Ricci contrasted the immoral behavior of the sodomites with the incorruptible behavior of wise men, saying that "the wise man [zhi] is happy when amongst good customs, and uses them to strengthen himself; he is also happy among evil practices, and uses them as a sharpening-stone for his own character. He can trust his own guidance in any circumstances."95 With these lines, Ricci substantiated his claim that he and his fellow Jesuits assumed a place among the wise.96
Why did Ricci expend so much energy on rejecting homoeroticism? One reason, as pointed out by Giovanni Vitiello, was that homoeroticism was closely intertwined with homosocial friendship. The Jesuits' rejection of homosexuality was paired with their advocacy of friendship—a notion they wanted to keep strictly separate.97 Friendship, which experienced a renaissance in late Ming discourse, mattered deeply for Jesuit missionary activity in China, and thus they praised it in their Chinese publications.98 They wanted to make clear, however, that the friendship they praised did not extend to homoerotic friendship. As Martino Martini explained in The Search for Friends (Qiu you pian, 1661): "There are those who love me and those who befriend me. The one who loves me, likes my body; the one who befriends me, likes my heart." He cautioned the reader that vicious behavior ruins friendship.99 Matteo Ricci, in his treatise On Friendship (Jiaoyou lun, 1595–1601), also implicitly warned his audience against "false friends," saying that "if someone makes friends with wicked people, he will constantly see and hear shameful things; he will undoubtedly grow accustomed to them; and he will defile his heart with them."100
The Jesuits' rejection of excessive sexuality, as symbolized by the masculine ideal type of the aspiring scholar, was highly compatible with their image as Western literati embodying gentlemanly and sagely virtues. Yet the missionaries' own sexuality, or rather their wholesale rejection of sexual activity, was difficult to reconcile with these masculine codes. The Jesuits' priestly celibacy did, in fact, call their junzi masculinity into question, running counter as it did to the Confucian cardinal virtue of filiality (xiao). In Chinese thinking, marrying in order to father sons was a principal obligation that men owed their parents. Male offspring secured not only the continuity of the family line but also that of the worship of ancestors. Mencius's much-quoted view was that "there are three things which are unfilial, and to have no posterity is the greatest of them."101 From a Confucian viewpoint, therefore, the Jesuits' celibacy, together with their leaving their parents for life in a faraway country, constituted a serious breach of filiality.102 Chinese literati repeatedly attacked the Jesuits on this point. An anti-Jesuit author from Fujian, the maritime inspector Shi Bangyao (1585–1644), thus criticized Matteo Ricci for having left his family to come to China: "Li Madou [Matteo Ricci] came [to China] alone, traveling by boat over the seas. If his parents die, he does not show appropriate grief by shedding bitter tears. If his parents are buried, he does not cultivate morality by honoring them with sacrifices." Citing Mencius, Shi explained that this behavior was not worthy of being called human, but resembled the behavior of beasts.103
The Confucian valuation of biological reproduction not only was intertwined with the concept of filiality but also implied that sexual abstinence was unhealthy and contrary to nature.104 This was yet another reason why the Jesuits' celibacy was not well received in China, and it resulted in occasional accusations of adultery (sometimes circulating in printed pamphlets) and, in rare cases, even trials. A particularly famous example was that against Niccolò Longobardo, who was unsuccessfully sued for adultery in Shaozhou in 1606. Accused of having seduced a married woman, he was saved only because the woman concerned, even under torture, insisted that she did not know him.105
Chinese attacks on the Jesuits' celibacy caused them to expend much energy on justifying their avoidance of marriage and advocating its compatibility with literati virtues. Matteo Ricci began this with an elaborate justification of celibacy in his True Meaning of the Lord of Heaven. This apology sought to reconcile celibacy with filiality. Attacking Mencius's dictum that denounced celibacy as unfilial, Ricci suggested that Mencius probably had "received a faulty statement in the transmission" of Confucius's teachings. He ridiculed its content by arguing that "if it really were the case that a lack of progeny represents an unfilial attitude, then every son ought to devote himself from morning to night to the task of begetting children."106 Ricci suggested, instead, a new, Christian reading of filiality, according to which every man had three fathers: his biological father, his ruler, and the Lord of Heaven. A filial son, consequently, "ought to obey the commands of his most senior father [i.e., the Lord of Heaven—N.A.] even if they run counter to those of his father of lowest rank."107 Needless to say, Chinese critics were not silenced by this attempted reconciliation of Confucian filiality with Christian thought, robbing as it did Confucian virtue of its ideological core and transforming it into the Christian virtue of obedience to God.108
Later apologies for celibacy published by Jesuits complemented Ricci's reinterpretation of filiality with other arguments for sexual abstention. Diego Pantoja's discussion of celibacy in The Seven Victories [over Sin] (Qike, ca. 1610–15), for instance, concentrated on the theme of temptation and praised celibacy as the purest form of chastity (zhen). According to Pantoja chastity meant to overcome sexual desire. Although it was possible to practice forms of chastity during marriage or widowhood, virginal chastity was seen as the most valuable kind of chastity.109 Very similar arguments for celibacy were advanced by Alfonso Vagnone in his Government of the Family in the West (Qijia xixue, ca. 1625–30). Like Pantoja, Vagnone compared different forms of chastity, stressing the superior value of celibacy to chastity practiced during marriage.110
Pantoja and Vagnone also included popular misogynous arguments in their published apologies for celibacy. Pantoja praised the peaceful existence of celibate men, something he contrasted with the tiresome life of heads of household: "Once a man takes a wife, he is trapped. He is no longer the master of himself, and becomes his wife's servant."111 Vagnone adopted a similar stance, writing that "the famous sage Plato once said: 'If a wise man marries, he is happy. If a wise man does not marry and lives on his own will, he will be even happier.' When someone asked him about the difficulties [of getting married], he said: 'If a man marries, he will only have two peaceful days [with his wife]: The day of their marriage and the day of death.' "112
These misogynous statements reproduced a popular European discourse on marriage, which warned husbands against losing control over their wives and admonished them to uphold correct social order within the family.113 They probably were a somewhat ironic captatio benevolentiae that served the purpose of winning the sympathy of a mainly male and married literati readership.114 As generic topoi, not personal opinions, they did not necessarily reflect general Jesuit attitudes toward Chinese women. These attitudes, as we will see in the following chapter, were characterized by great respect for Confucian womanly virtues and the Chinese ideal of female seclusion.