CHAPTER 4
"TAKE A PICTURE WITH US"
One day in late September 2007, I left Upper Jidao with Qin, the village clinician and frequent de facto tour guide, and Wang Xiaomei, a journalist at the Guizhou People's Daily. Xiaomei had recently completed a master's thesis for which she conducted a comparative study of tourism development in Upper Jidao and its more well-established, well-known, and well-touristed neighbor, Upper Langde (Wang X. 2007).1 Xiaomei and I were headed back to Guiyang, via Kaili, after spending a few days together in Upper Jidao sharing notes and ideas. Qin was on her way to attend a medical training workshop in Kaili. The three of us walked toward the highway that linked the village to the city. Unusually, no buses passed us as we strolled along the road, which hugged the winding Bala River, and we continued about a kilometer to Paile village before we stopped to wait. Eventually a bus came careening by, and Qin, Xiaomei, and I scrambled on board as the driver hustled us to sit down.
As the bus zipped into the township of Sankeshu twenty minutes later, I saw that the town's formerly drab concrete and tile three-story shop fronts were now encased in bamboo scaffolding. Fresh planks of wood were piled high along the sidewalks. New tiled roofs with decorative features had been carefully set upon the previously flat tops of the buildings, and the wood planks were in the process of being nailed to the façade of the buildings. The remodeling project in Sankeshu had started during the summer, but I hadn't noticed it as closely on my way to Upper Jidao a few weeks earlier. "What's going on here?" I asked Qin. She replied that the Kaili municipal government had given some money to Sankeshu, in a cost-sharing agreement, to renovate the buildings. Sankeshu was to become the "gateway town" to the Bala River tourism area, and to achieve this, it needed to look the part. Qin used a four-character Chinese phrase to describe the changes: chuan yi dai mao, which translates as "to get dressed and put on a hat." In short, the town was wearing new clothes.
VISUAL EXPEDIENCIES
All over Guizhou, and indeed across China, villages and towns have been getting dressed. In Sankeshu, this latest phase of renovations was part of a regional response to the directives of the campaign to build a New Socialist Countryside, which explicitly promoted building renovations in achieving a "neat and clean" appearance. As domestic tourism in China has become integrated into economic development plans, efforts by local governments, village leaders, business entrepreneurs, and media producers to create or at least improve "the look" of a village or town were, and continue to be, considered an absolutely critical component of tourism success. Around Kaili and Sankeshu, located in the Qiandongnan Miao and Dong Autonomous Prefecture in Guizhou, ethnicity was being carved into the visible, physical environment—from wooden houses to bus stops and sports stadiums. This overriding concern with improving the visual appearance of rural places and people revealed a range of complex and contradictory impulses, illuminating the politics of appearance in contemporary China. It was precisely the critical importance of visual appearances in tourism—whether of buildings, landscapes, or people—that rendered the visual work of tourism so expedient to tourism success.
The expected visual experience of tourism for tourists is thus integral to how host communities and governments grapple with the visual expediencies of tourism. Given that the act of sightseeing in tourism is an established cornerstone of the modern tourist experience, it is crucial to examine how Upper Jidao and Ping'an have been planned, built, and maintained as rural and ethnic sights/sites.2 Critically engaging with the visual world of the villages as it was being debated and created is central to understanding how sightseeing is anticipated, directed, and turned into a category of knowledge through the manipulation and representation of the environment (built and natural) by tourism bureaus, village residents, and media.3 Tourists are expected to approach their experience in Upper Jidao and Ping'an visually and to leave the villages with images (including postcards, photographs, or videos) as evidence of their encounter. Stakeholders in the tourism endeavor therefore have to know how to do tourism in a way that can fulfill these expectations.
Knowing what tourists expect to see constitutes the visuality of tourism, but this visuality must be rendered into material, physical forms. Renovations, such as the new shop fronts and façades in Sankeshu, are both pragmatic and symbolic. Such visualizations of rural ethnic lives and identities are not simply fake or inauthentic; rather, these visual appearances are central to the process of creating knowledge about the self and the other that is inherent in and vital to doing tourism. Renovations play a central part in China's efforts to develop and modernize rural ethnic regions. There are political and social ramifications to having a look—the ways of using the visual to determine and define the meaning of a place and a people. After all, "appearance is knowledge, of a kind. . . . Visual knowledge (as well as other forms of sensory knowledge) provides one of our primary means of comprehending the experience of other people" (MacDougall 2006, 5; italics in the original). How residents of Upper Jidao and Ping'an worked to make their villages "look good" for tourists thus demonstrates how knowledge of and about rural ethnic China is being formed under the guise of tourism. Through the implementation of preservation programs, exterior building codes, and other mechanisms to consciously control the visible surface of tourism villages, residents were learning how to understand both tourism and themselves through these changes.
Renovating the architectural style and physical appearance of a tourism destination is frequently justified under the guise of "preserving" traditional environments, styles of vernacular architecture, and indigenous methods of construction (AlSayyad 2001). The popular tourism destination of Lijiang Old Town, in the center of Lijiang city in Yunnan, provides a case in point.4 After a devastating earthquake hit the region in 1996, a massive rebuilding project was undertaken to recreate the atmosphere and appearance of the old town district. Following that, with the old town's inscription on the UNESCO World Heritage Sites list in 1997, locals rushed to renovate their homes into homestay guesthouses (Yu Wang 2007, 792). This required major, and expensive, physical changes to the structure of existing homes in order to maintain the "traditional" exteriors while installing flush toilets, bathtubs, TVs, telephones, and soundproof walls. Tourist desires guided these efforts; many households built "big windows in the guest rooms even in a break from Naxi traditional houses in which no windows were allowed in the middle room (the living room for a Naxi family)" (ibid., 793). Beyond the immediate impact of these changes for the local residents, the visual presence of objects like televisions and toilets marked these guesthouses as comfortable and suitable for tourists. After all, for most tourists, flush toilets are considered a wholly practical amenity. The overall visual effect of these renovations also held social and subjective ramifications for locals, who had to learn, understand, and be able to negotiate the physical and visual changes in their living environments. More broadly stated, and in line with the New Socialist Countryside promotion of "neat and clean villages," as lives changed on the outside, in terms of the built environment, residents were expected to transform (or be transformed) on the inside.
The politics of appearance embedded in architectural renovations are not limited to rural regions, of course; in urban environments, the trend in constructing self-consciously visual sites as a statement of presence, potential, and profits is encapsulated in the rise of "starchitecture"—brand name, mega-architectural projects by internationally famous architects that take on iconic status as emblems of modernity, wealth, and progress.5 Pre-2008 Beijing Olympics building projects, such as the National Theatre, the Water Cube, and the Bird's Nest stadium, were part of the city's, and the country's, desire to assert itself as a formidable emerging world power that would not be ignored or overlooked (Broudehoux 2007, 385). These buildings were intended to be viewed not by human eyes from below, but from above, through the mediated perspective of a machine—as Anne-Marie Broudehoux has noted: "This global-scale architecture, meant to be seen from a helicopter, and experienced on large television screens, is symptomatic of the media-based economy of the new entrepreneurial city, and is entirely at the service of the spectacle" (ibid., 385). Creating an experience best enjoyed through modern visual technologies such as cameras and televisions suggests that the camera is no longer an intrusion or a thing to be merely tolerated. Instead, the camera itself becomes the primary reason for building, changing, or maintaining the landscape, urban or rural. It becomes the main justification for looking at a place or even a person.
Landscapes are made to be seen, and the ability to be seen is a crucial part of the visuality of tourism; determining what becomes valued as a sight constitutes the visual expediencies of doing tourism. Constructing or finding a way to be worth looking at, therefore, was one of the greatest challenges; villages, towns, and cities had to "change their clothes" so as to attract more attention and, by extension, additional investments and potential profits. In Upper Jidao and Ping'an, looking rural and looking different has become increasingly important because it is their look that enables these communities to pursue status and success in the booming Chinese tourism industry and national rural development efforts. Emphasizing "rural-ness" and "ethnic-ness" is a part of visually increasing the exotic "otherness" factor so often expected in tourism and represented in travel media. In some cases, the features and characteristics constituting "otherness" have been drawn from existing models, such as ethnic theme parks, which have codified the experience of ethnic performance and display.
Accordingly, tourism villages have attempted to rebuild, repackage, and renovate themselves by referencing already present typologies of otherness. In this way, in order to succeed, rural ethnic Chinese communities must necessarily engage with national mainstream discourses of modernity and development. As Tim Oakes (2006b, 167–68; emphasis in the original) has written:
Such [ethnic tourism] villages replicated (or hope to replicate) across space the urban theme park model of what is often regarded in China as advanced or modern tourism. In doing so, they have become places where the newly acquired mechanisms of tourist display have generated a self-consciousness about identity conditioned by the broader networks of travel to which locals are now linked. Travel, in other words, fundamentally shapes the ways places are made and remade by encouraging villagers not just to welcome and perform for paying visitors but to replicate themselves in newly self-conscious ways.
Indeed, as demonstrated in their own stories, villagers' travels, whether as migrant workers or as tourists, influenced how they understood tourism and how they perceived the value of being rural and ethnic. Village residents were learning to "be themselves" for tourists (to paraphrase Stanley 1998) and to be more like themselves than ever before (Bunten 2010). The visual environment in which they negotiated and managed these identities played a critical role in making the practice of doing tourism meaningful for village residents. In some instances, this resulted in a straightforward application of visual, touristic motifs within a village setting, by bringing in ideas of theme park displays and stylized performance choreography. In other cases, visuality was comprehended more obliquely—for example, by conceptualizing the "scenery" of one's home village as potentially desirable to tourists. Overall, however, a significant part of the process of replication in ethnic tourism villages included a renewed emphasis on belonging by residents.
In a study of an ethnic Dai village park in Xishuangbanna, Yunnan, Sun Jiuxia and Bao Jigang (2007b, 33) describe how the women who hosted tourists deliberately stressed their personal connections to what tourists saw: the house tourists visited became "my home," the people in the house were "my family," and of course, all the products for sale were "locally made." But the initial step in foregrounding one's place in a village community, for the purposes of increasing profits and profitability, was for residents to learn how to visually assert themselves. The concrete ways in which this process of visualization unfolded thus illuminate the visual expediencies of tourism and the attendant politics of appearance. Power and knowledge intersect and interact in highly charged contests over who and what may constitute the appropriate and desired look of a place. In the remainder of this chapter, I analyze the creation and promotion of Upper Jidao as a village of wooden houses for tourism and for visual media (including films and advertising). Next I examine, ethnographically, the contentious maintenance of the terraced fields for photography and the role of "minority models" in the tourism business in Ping'an. Visual knowledge and visuality are embedded in the experience of tourism, for both tourists and village residents, and the move toward visual coherence in rural ethnic tourism villages has spurred unintended social and economic consequences.
BUILDING THE LOOK
:
THE WOODEN HOUSE PHENOMENON
As described in chapter 1, the efforts from 2002 on for tourism development in Guizhou were led by the provincial government, which, after many years of planning and consultation, in 2009 successfully obtained a US$60 million project loan from the World Bank to fund a project titled Guizhou Cultural and Natural Heritage Protection and Development. The provincial government's involvement in rural tourism development was meant to limit the potential negative effects of commercial tourism development on ethnic cultural heritage practices and environments by mandating community-led tourism development and local input. Other regional government administrations embarked on related tourism development projects at the same time, driven by parallel desires for economic growth and political prominence in these years of national attention to rural tourism and rural development.
The renovations in Sankeshu township were funded, in part, by government units in Kaili, the prefectural capital. As a part of Kaili's own transformation, the city built some of the nicest looking bus stops anywhere in China. These structures carried a visual theme of Miao-ethnic-minority-ness, with plinths and decorative elements that mimicked the silver-horned headdresses and necklaces worn by the region's Miao women during festivals (figures 4.1 and 4.2). A new sports stadium, bus station, and the municipal administration offices all "put on hats" in the shape of ethnic Dong drum towers. These structures in Kaili served as a visual reminder of the prefecture's claim to fame as the homeland and spiritual heart of the Miao and Dong ethnic minority groups in China. The horn-shaped adornments, curvy tiled roofs, and, most important, wooden buildings (or wooden-looking buildings) alluded to the rural aesthetic of local village life. As I noticed passing through Sankeshu that day, one of the most pressing tasks was to cover the concrete walls of the shop fronts and buildings with wood planks in an effort to symbolize ruralness through the use of natural materials.
These types of exterior renovations are typical of tourism development plans; the World Bank's 2007 "Strategic Environmental Assessment Study" for Guizhou, prepared before the approval of the project loan, addressed a number of issues facing the region, such as biodiversity, environmental protection, and the question of what landscape architects and tourism consultants call "visual impact" (Landscape Institute 2002). According to the assessment study, "tourism development may also cause direct and indirect landscape and visual impacts. . . . [T]ourism development demands amenity infrastructure such as hotels, shops and recreational facilities that may result in landscape and visual impacts where their siting, architectural style or colour are inconsistent with the surrounding environment. This impact will become particularly significant for heritage-based tourism development, if new constructions are not compatible to host environment and cultural costumes" (World Bank 2007, 47). The authors recommend that visual impact be taken into account at a state or provincial level in all further environmental impact assessments, as their research revealed a lack of communication between various government departments involved in the promotion and management of scenic tourism areas, in addition to a total lack of regulations in parts of the province not specifically deemed scenic tourism areas (ibid., 48). The gradual visual transformations in Sankeshu and Kaili clearly aimed at constructing and standardizing the "visual impact" of the prefecture for tourism.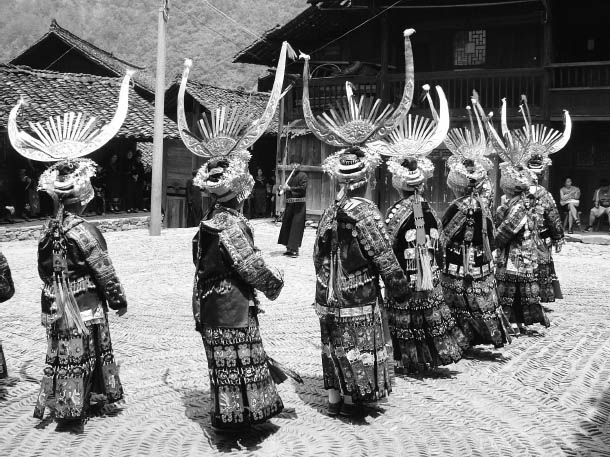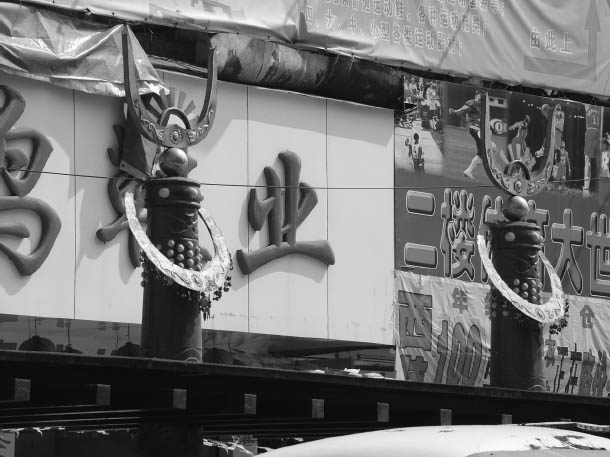 The assessment study offers few details about village architecture, however, simply suggesting that villagers should follow "traditional architectural style," using "local style and local materials to minimise potential negative visual impact" (ibid., 47–48). Upper Jidao had been slowly taking steps toward a total makeover ever since it had been formally selected to be a part of the province's new tourism project. The ideal vision for Upper Jidao was a village of "wooden houses," but from the very beginning, conflicts arose about how to actually do this. This image of wooden houses stemmed from the fact that, as village residents repeatedly stressed to me, the appearance of their village was the reason why Upper Jidao and not Lower Jidao (only a few hundred meters away) had been chosen for tourism development. The excess use of concrete in Lower Jidao, both for village paths and houses, was often cited as part of its unsuitability for tourism; village paths in Upper Jidao had been made of river stones set in concrete. When it came to determining the tourism resources within Upper Jidao to be promoted and marked with signs, the village's "hundred year houses" (bainian guwu) and the "hundred year granaries" (bainian liangcang), had been selected as features, so these structures took priority when it came to figuring out how to make the village into an attractive tourist destination.6
One household in Upper Jidao found itself at odds with both the village subcommittee leaders and government officials from the provincial tourism bureau precisely because of the look of their house. During my first stay in the village in 2006, after learning that I'd met with Zhang Xiaosong of the provincial tourism bureau, the two adult brothers of the household implored me to carry a message back to her. It took some convincing to explain that I was not directly working for the provincial government and therefore had little influence on the provincial-level plans. Nevertheless, the brothers described how they had been criticized and later verbally threatened for beginning to build a block of three concrete rooms directly in front of their house, which was right on the riverbank and which could be seen from the highway on the other side of the Bala River.
At first, the brothers explained, the rooms were meant to be akin to tearooms in the city, where tourists could play cards and relax while gazing at the river and surrounding scenery. This was how they had envisioned tourism in Upper Jidao, basing it on models of leisure popular in cities and bringing it to the countryside. It wasn't "rural ethnic tourism" in the mode of the ethnic theme park and, unfortunately for this household, it was not exactly the nong jia le model of tourism championed at the time by the tourism bureau or international consultants engaged in the development plans because it did not involve any specifically rural or ethnic Miao elements. But because tourism had not taken off as quickly as they had hoped, the brothers said the rooms would now be used as pigsties and a new toilet for the household. Whatever the intended purpose of the rooms, the Kaili tourism bureau demanded they stop construction, and village leaders put pressure on the brothers to remove the offending cinderblock and concrete walls. The concrete was ugly, they were told, and it didn't fit the image of a rural ethnic village, where wooden houses should be the norm.7
Wood was designated the visual key to making Upper Jidao a more traditional village for tourism. Every building had to be made of wood, or made to look like it was made of wood.8 In 2005, the Kaili municipal government used wooden planks to cover up all concrete sides of the houses that could be seen either from the highway or from the main walking paths in Upper Jidao. Most village homes, if not all, were built around a wooden frame with wooden planks fitted as interior and exterior walls and sometimes floors. However, cinder blocks and concrete were commonly used for the foundation; as walls for ground-level storage and animal pens; in and around the kitchen; for building flat roofs and outdoor spaces for drying unhusked rice and beans; and for general work areas inside a home. Fire prevention made concrete desirable; the threat of fire is imminent in such a densely populated village, where many families divide a single house into two by using wooden planks to create new rooms and a new kitchen area when households split (fen jia).9 With the introduction of electricity, gas stoves (usually using propane tanks or biomethane), and other modern accoutrements, concrete was also practical and safer. But concrete was not considered an appropriate material for looking good in tourism; when asked about the further developments desired for Upper Jidao's tourism to succeed, one man, a migrant laborer in Shenzhen who had returned to the village for a short stay, said that of the changes he wanted, one was "to finish up the village appearance, the outside appearance."
When asked about the boarding up of concrete walls, residents' responses were always pragmatic—most said that they didn't mind since the government had paid for it, and in fact, many of the families whose houses were covered up weren't even home when it happened. Another man I interviewed in late 2006 said he was frequently away from Upper Jidao as a bridge engineer; when people began covering up the concrete and brick walls in 2005, he had no idea they were working on his house. "I didn't do it. I wasn't at home," he explained, but he thought the final result was beautiful. "And the wood benefits me," he added. "It blocks out [more] wind and rain and protects the house; I'm not opposed to it." However, he added one caveat: "There have been a lot of changes, and I think they're all very good, but I don't have time to participate in it, they [have to] do it." Villagers worried that they would later be asked to spend their own money on wood planks or on the upkeep of these covered walls. The initial "clothing" had been a fairly haphazard effort, and within a year of being put up, some planks had warped in the wind and rain and fallen off of the walls of many houses, exposing the concrete beneath (figure 4.3).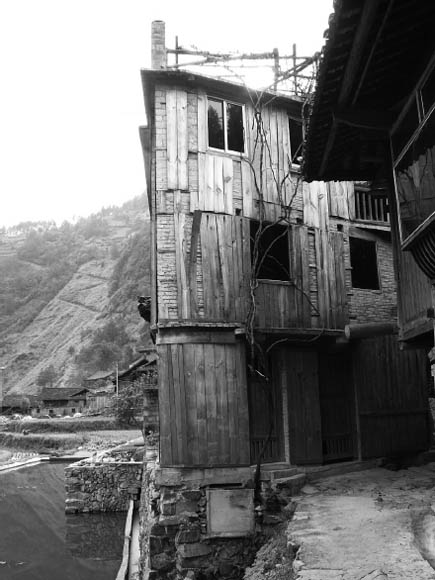 Keeping up appearances did not stop at just the wood planks. In the words of Wang Qiao, Party Secretary of the Kaili Tourism Bureau in 2006, Upper Jidao needed "new packaging" to promote its local, folk-ethnic look. During a weekend trip through the prefecture with five members of the Kaili Tourism Bureau in December of that year, people commented repeatedly on the concrete that had been used to build new houses and shops in many villages we passed; these places, they said, would never make it as tourism destinations because they looked too modern, despite the spectacular surrounding scenery of mountains, valleys, and rivers. In Upper Jidao, every building was "getting dressed" in wood, and the vast majority of the changes to the village's appearance were being paid for by local and provincial government units as a part of the tourism preparations in line with the New Socialist Countryside plans. This included boarding up the houses, and in 2007, it extended to adding decorative window frames to the houses closest to the new cultural center and performance space. Further efforts to beautify the village by making it more wooden included more carved wooden frames for all windows, two wood pagodas designed like wind-and-rain bridges (fengyu qiao), and in 2012, the existing "hundred year granaries" were dismantled and being rebuilt with new wood as part of their preservation. Of course, in the schematic plans for the village, "dressing up" wasn't just for the buildings; when tourists would come to Upper Jidao, every body would get dressed too. Part of the tourism program for the village included, predictably, song-and-dance performances by the villagers themselves. The village houses changed their clothes, as would the village residents—all in the name of doing tourism.
AN EXCEPTIONAL PLACE
:
FILMING UPPER JIDAO
The process of how Upper Jidao became a wooden village illustrates how the visual experience of tourism was expedient for village residents, especially as they grappled with competing ideas of what tourism could, or should, entail. The visual side of tourism had to be created and anticipated; village residents were preparing themselves to be seen. It began with the physical built environment (such as houses and paths) and extended to the physical body (changing clothes to suit the audience), as these elements became a part of one's understanding of how to do tourism. One's knowledge of what looked rural, what looked ethnically Miao, and ultimately what looked correct became tangibly and materially visualized in the choices made about the appearance of the place and the people. In tourism, these visual differences were expected to be communicated and consumed through visual media, such as photography and film.
Knowing how to make a place and a people visually coherent with the expectations of tourists, government officials, anthropologists, and consultants is critically important, but this knowledge is also rife with competing power relations and ambitions. Qin, the village clinician, and I often joked that it would be a lie to keep promoting images in the media of Miao women in their traditional festival dress (sheng zhuang), complete with the large silver horn-shaped headdresses, because tourists would come to expect to see this when they actually visited the village. In reality, other than during the days of Miao New Year when there was lusheng playing and dancing, tourists had to prearrange or otherwise specifically request to see women in festival clothes. This little white lie of Miao women always in exquisitely embroidered and silver-adorned festival clothing was amusing for us to discuss in theory, but it was a very real issue for Upper Jidao.
Tour guides frequently asked Qin and other women at short notice to put on their festival clothes, including the full headdress, so that tourists could take pictures. While most women obliged, the process of dressing in festival attire was time-consuming. Moreover, since the vast majority of women only owned one complete set of festival clothes, they were very concerned about damaging the fabric, especially the embroidered sleeves and trim, through overuse and general wear. Over the years, Teacher Pan, the retired school teacher who often served as the first point of contact for tour guides, began preemptively asking guides if their tourists would like to photograph a woman in festival dress, and if so, one or two women would appear at the appointed time. The fee, Teacher Pan said, was about ¥10 to ¥20, depending largely on what the tourist was willing to pay.
Looking different, or at least distinctive, in visual representations was imperative, at all levels of the tourism experience. Ms. Chen, a host from the China Central Television program "Travelogue" (broadcast on the English-language station CCTV 9, now CCTV International), said that once in 2007 when she and her crew went to an ethnic Tujia village in Guizhou, "the entire time we went to film, we didn't see anyone in a local costume. No one's going to go there if they don't see anything different." Having recently returned from the province, where she filmed part of a series about China's ethnic minorities, Ms. Chen said she had found Guizhou attractive because of the "combination of ethnic minorities and location," implying the visual effect of the people and the landscape.10 From the perspective of media producers and tourists, as outsiders, differences in the built environment arguably included expectations of differences in the people. I once observed a group of people from Kaili who had come with a few women dressed in Miao festival clothes, but not from Upper Jidao, who then proceeded to use Upper Jidao village as the backdrop for photographs for a record album. The production and subsequent circulation of such imagery meant that tourists and other outsiders often expected to see people in visibly distinctive, Miao ethnic clothing inside the perfectly preserved "wooden" village houses as part of the scenery.11
Upper Jidao was being imaged ever more frequently in national media projects. In 2005, a young graduate of the prestigious Beijing Film Academy, Chou Chou, used Upper Jidao for on-location shooting for her first feature film, Anayi (released in 2006). Almost all of Anayi was shot in villages throughout Qiandongnan, Chou Chou's home region and where she'd spent her childhood, and she was proud of her accomplishment in using these places as a backdrop for a love story about a young Miao woman and a young Dong man. When I interviewed her in 2007 about the film and her time in Upper Jidao, she said she'd found Upper Jidao to be very natural and very original (yuan shengtai)—but in some places there were too many walls made of concrete, she thought, and her team had had to find bark planks and such to cover them up. In the film itself, Upper Jidao was mostly used for long establishing shots and a few closeups of houses.
Qin was the first person to tell me about the film Anayi. Because she was comfortable speaking in standard Chinese, Qin was frequently the spokeswoman for the village when media reporters or government officials came. In 2007, when she was about to be interviewed on camera by a Reuters television reporter, Qin rushed off to change her clothes, but not before asking me if I thought she should do so. I hesitated, trying to defer my reply, and Qin hurried back to her house anyway; when she returned wearing a black velvet shirt featuring an embroidered flower in the middle, a side bias seam, knotted buttons, and her hair twisted up into a topknot (jiujiu) with a large fabric flower pinned to the front, she said it was more "representative" (daibiaoxing, literally, "it had more 'representative-ness'") that way. Local women often referred to this kind of outfit simply as Miao clothes (Miao yifu), as opposed to the full festival dress (sheng zhuang): a thick jacket of shiny blue fabric with embroidered pieces on the sleeves and around the entire body, a black skirt, another skirt worn on top made up of multiple long, embroidered pieces sewn into a waistband, large silver necklaces, and a silver headdress with horns (see figure 4.1).
Full festival dress was limited to use during Miao New Year and, increasingly, for tourism purposes, and these clothes held deep significance because some of the embroidered pieces (particularly the dragons on the sleeves) would be hand-embroidered by one's mother or other female relations. Miao clothes were worn at more everyday gatherings, such as celebrations for the birth of a baby, a family wedding, or when going to public markets in the nearby village of Paile or in Kaili. Younger women, like Qin, tended to wear Miao clothes and festival dress made out of synthetic materials bought from specialty tailors and traders; much of the embroidery on the festival skirts as well as on the frontispieces for Miao clothes was machine-sewn. Older women in the village, when dressing up for tourism receptions or Miao New Year celebrations, more often wore festival clothing they had received years earlier, in their home villages, which tended to include more handmade components, including hand-woven cloth and hand-embroidered trim. As far as I could tell, however, women in the village did not place different values on whether festival dress was "old" or "new," although there was a collective appreciation of the time and effort that went into hand-embroidery.
Gendered expectations also played a role in who would (and who would not) put on festival or markedly ethnic dress for tourists. Interestingly, though perhaps not surprisingly, when the same Reuters reporter interviewed the 2007 village subcommittee leader, Fu, he did not make any move to change out of his jeans and leather jacket—but that interview did not end up being used in the final Reuters story package sold through the news agency's service, whereas Qin's interview did. Perhaps Qin's sound bite was better suited to the report than Fu's, but in conversations with television producers from China Central Television and the Beijing bureau of the American network CBS, they all stressed the utmost importance of finding something that "looks good" for TV. For the report by Reuters TV, what "looked good" included a "dressed up" Qin but not the male village leader in everyday, un-ethnically distinct clothing. Later that month, a photographer from Reuters came to Upper Jidao to shoot pictures to accompany the written news report (Blanchard 2007). He had a number of places to go and quickly grew frustrated at how "uninteresting" his pictures of Upper Jidao were. No one had expected his arrival, so villagers were wearing their everyday work clothes, and no effort had been made on this particular day to "dress up." In the end, to get more pictures, the photographer went down the road to Upper Langde, which, as a popular, well-known tourism village, offered daily song-and-dance performances.
Tourists expect, and are expected, to recognize what is rural and what is ethnic first by looking. The contradictions, criticisms, and controversies that emerge—such as the case with the half-finished concrete rooms—point to the symbolic fissures between what a place is and what it is supposed to look like. The same goes for the people, and the implications are manifold—if rural places and people are not supposed to look like modern urbanites, can they still enjoy the creature comforts of modernization such as flushing toilets, Internet access, and other amenities that are desired by today's tourists?12 As tourism demanded a certain visual look to a place, the consequences of such demands were located in the ways different stakeholders came to understand what was appealing and attractive about that site, and eventually where and how money was spent. It was also about how village residents, like Qin, came to see themselves as needing to be a little more, or less, "representative"; how photographers came looking for something "interesting"; and how government tourism bureaus decided when and where to pressure village residents to build their homes in a certain way—in effect, molding the expectations and desires of the residents. Together, these decisions, made at both local rural and national levels, came to shape what would be known about rural ethnic places like Upper Jidao through their tourism.
TAKING CARE OF TERRACED FIELDS
Similar debates occurred in Ping'an, which was and remains the most heavily visited village within the Longji Scenic Area. In Ping'an, residents had similar troubles and arguments over the building of "wooden" houses that could also function as hotels, and in 2007 the county government opened a new office called the Longji Construction Bureau to oversee village building projects. According to villagers, however, the building codes changed almost every year, and any rule could be bent or simply dismissed with enough financial leverage. Because tourism revenue for the residents of Ping'an depended largely upon their earnings from family-run guesthouses and restaurants, with income from carrying sedans and luggage only supplemental, most families with enough money expanded or rebuilt their homes to feature larger dining areas, a bigger kitchen, and better appointed guestrooms. The general rule of thumb regarding construction and architectural style was that houses in Ping'an must be made of wood or look so—a widely accepted guideline was that building an "old house" (lao fang), which meant no more than two stories tall and completely made of wood, did not require permission from the construction office.13 But to build a guesthouse or hotel with modern conveniences such as flushing toilets, on-demand hot water, en suite bathrooms, and heating and cooling units required concrete and lots of it. The completed building had to adhere to certain height restrictions (generally said to be three stories, but there were a handful of buildings with five stories by 2007, and by 2012 many more large hotels were under construction). Furthermore, the building must, in the end, be covered in wood. The goal was to maintain the look of the village, while at the same time allowing for increases in business. The enforcement of these rules waxed and waned over the years, causing much anger and resentment among the villagers. Many families simply ignored the rules or the complicated permissions system, figuring that it would be difficult for the government bureau to take down an already built house, but it would be very easy to lose an argument about a house that had not yet been built.
As the number of tourists and competition intensified, however, it became clear that the busiest, most successful accommodations were always the newer, more recently renovated hotels with en suite bathrooms, enough height for a good view of the terraces, and screened-in windows to keep out mosquitoes and other creatures. The view of terraced fields was central; after all, Zhuang minority architecture was merely an added bonus in a visit to Ping'an. Tourists came to the Longji Scenic Area to see the fields, and the terraces encapsulated yet another instance in which the visual expediency of tourism determined the decisions and choices made available to village residents. Many tourists were openly, and loudly, disappointed when the terraces did not look good. "Good" meant the fields had to resemble the dramatic images widely circulated in the mainstream media—from television advertisements to glossy photo books. Because of existing imagery and marketing campaigns, there were very specific looks for the terraces in each season (snowy white in winter, sparkling silver in spring, lush green in summer, and golden in autumn), which the villagers were expected to re-create by keeping up an annual cycle of rice planting and harvesting. When the terraces did not look like these images, such as in the late autumn or early spring when they were dry and mostly bare, many tourists complained that there was nothing to see.
A large segment of tourist arrivals in Ping'an is comprised of amateur photographers who often come as part of package tours during the most "photographable" seasons of the year—the late spring and early summer flooding of the fields and then the autumn "golden" fields of ripening rice just before harvest. According to the history of tourism in Ping'an, as written by village elder Lao for me, the first tourists to Ping'an were photographers, and the links between Ping'an and photography run deep. One local guesthouse owner told me that her main customers were photography groups from Guangzhou, and through these various connections her husband had even worked for a while with a China Central Television crew whom the couple had met in the village. Her business centered on catering to photographers; inside her hotel, the walls were covered with poster-size photographs of the terraces and pictures of the guesthouse owner herself taken by photographers who had hired her as a guide and model. She had hung up a sign on her hotel that read: "friends of photography" (she ying zhi you). Although photographers are not good tourists, many villagers told me, because they tended not to buy much in the way of souvenirs, they were good for business: they kept the image of the terraced fields in circulation, especially online. Their pictures attracted more tourists to Ping'an, village residents believed, and many photographers came year after year in search of that perfect shot.
Thus, according to the local logic, without the terraced fields there would be no photographers or other tourists in Ping'an. But terraced fields require constant upkeep—they have to be maintained annually, with the earth and stone walls regularly repaired, and they have to sustain wet-rice cultivation practices to match existing images. Village residents complained that they did not have enough time to do both agricultural work and tourism work; some families hired day laborers (from inside and outside the village) to do the plowing and planting for them, and other families, such as the one I lived with, tended to only maintain their fields that were within sight of the two major viewpoints (also reported in Xu Ganli 2005). A lot of physical and mental effort went into maintaining how the village and the terraces looked—and many of the struggles over control of the tourism profits, distribution of employment opportunities, and political leadership responsibilities were explained to me in terms of "we the villagers work the fields, but it is the outside entrepreneurs and government officials who earn all of the money from tourism."
Many villagers perceived themselves as being overlooked in the local political economy of tourism, with all the care and attention paid only to the terraced fields. But underlying these expressions of discontent, there was the agreed-upon reality that without terraced fields that are worth being seen, no one (or very few) would care about, let alone come to and spend money in, Ping'an. In an interview with a young woman who was a popular guide in the village, I asked what kind of photograph of the terraces she thought photographers should take, expecting a response about lighting, seasons, or other landscape features. Instead, she replied: "Photographs with people in them." When I asked her to elaborate, she explained that if there were people in the pictures of the terraced fields, tourists would know that people made these terraces and that terraced fields aren't naturally occurring. This latter point was a common misconception. Some tourists, she said, would even ask if the terraces "had always been there," ignorant of the labor involved. The tourists' desire for beautiful photographs of the terraced fields meant that tourists often perceived of the terraces as static and natural. But terraced fields require continuous human effort. Keeping the people in the picture was this guide's way of addressing the politics of appearance in Ping'an today.
THE PEOPLE IN THE PICTURES
:
PHOTOGRAPHING MINORITY MODELS
There were some people in Ping'an whose explicit job was to be in the picture. As tourist arrivals increased throughout the 2000s, a number of souvenir photography businesses sprung up along the heavily used path to viewpoint 2, which looked down upon the Seven Stars with Moon landscape. These businesses were made by building a concrete or wooden platform extension that commanded an expansive view of the terraced fields below, allowing tourists to stop and look at the fields without blocking the narrow walkway that led to the viewpoint. Because of their location and perspective, tourists posing on the platforms could have their picture taken with the full view of the fields behind them. Tourists could also pay to pose with "minority models": attractive young women dressed in a variety of stylized ethnic minority costumes specifically designed for performances and display (figure 4.4).14 The outfits worn by the minority models were visually brasher and more ostentatious than the ethnic Zhuang clothes worn by women in Ping'an (see figure 4.6), and they were specifically manufactured and purchased as costumes to be worn for tourism performances or shows, including national ethnic minority dance performances.15 The ethnic minority costumes worn by the models were also the same types provided to tourists who wanted to dress up in costumes for a fee, so they were designed to be easily slipped on over one's clothing. Conversely, the festival attire worn by women in Upper Jidao and the ethnic clothes worn by women in Ping'an were used both in nontouristic contexts as well as repurposed for tourism over the years.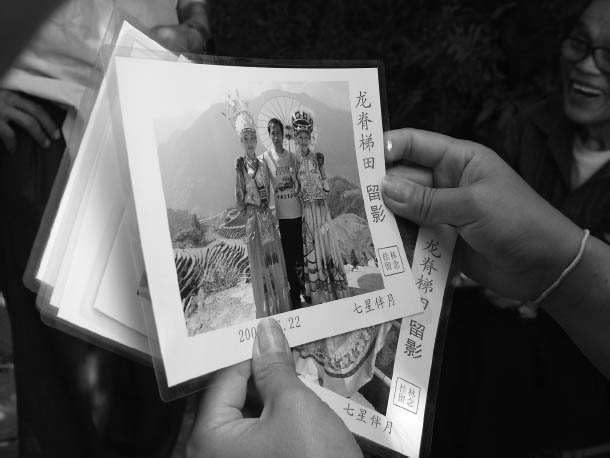 The work of the minority models involved beckoning tourists to take a picture with them.16 As tourism, and domestic tourism especially, was embraced as a sign of modernity and progress, these models were a part of the particular configuration of power, photography, ethnicity, and economy permeating China's rural ethnic villages. Put simply, their job was to wear ethnic minority costumes and to pose with tourists for souvenir pictures. The models used their visual appearances and their skills at creating interpersonal relations to become meaningfully ethnic and economically successful during their encounters with tourists. This encounter was a moment of image-in-the-making, mediated by photography as a social act in which the misconceptions, incongruities, and deliberate deceptions involved in processes of producing visual representations highlight just how political appearances can be.17 To understand their work and the ramifications of "looking ethnic," it is thus important to tease out the ways in which knowledge of and about rural ethnic China was visually formulated and constituted in the encounter between models and tourists.
Practices and processes of visuality are vital to doing tourism, and the microlevels of interactions, assumptions, expectations, and payments involved in souvenir tourist photography reveal the contours of the politics of appearance that emerge between the moments of what is actually seen (before a photograph is taken) and what is shown in the resulting picture. Of course, power relations in photography are complex, and to that end, by drawing on the work of Sandra Hyde (2007), I consider the work of modeling and of being photographed in Ping'an as "transactional."18 The work involves a monetary transaction of payment between the models themselves and tourists, and for this to take place, the transaction invokes the subjectivities of the tourist, the model, and the "uneven relations of power structuring the possibilities of such an exchange" (ibid., 129).19 A transactional perspective integrates subjective identities and experiences into broader discourses and desires. Being, or looking like, an ethnic minority woman can be advantageous in certain situations; during her research in Jinghong, Yunnan, Hyde learned that most sex workers were ethnic Han women migrant workers dressed in ethnic Dai clothes for the purposes of attracting customers by playing off the stereotype of ethnic minority women as sexually promiscuous. Here, ethnicity was made meaningful in its display and subsequent consumption via sex—a process that in itself became a sign of personal progress.20 In such a context, being ethnic "entails performing specific bodily signs rather than being specific bodies" (ibid., 119).21 Ethnicity becomes simplified, reduced to a few key items of clothing, a linguistic inflection, or isolated physiological features.
Simultaneously, ethnicity is also made more visible as a mechanism to promote a particular vision of multicultural, multiethnic modernity that can assuage concerns over national unity. To domestic tourists, the models in Ping'an were familiarly, even reassuringly, "other"; they looked like the popular images of stylized ethnic minorities frequently seen in mainstream media and in ethnic theme parks. The actual encounter between models and tourists therefore relied upon a mixture of duplicity and complicity that functioned because of existing potent discourses of uneven power relations between ethnic minority women and mainstream Han men. This "internal orientalism," as Louisa Schein (2000, 101) has argued, "denotes a set of practices that occur within China, and that in this case [ethnic tourism among the Miao of Guizhou] involved, not international tourism, but the fascination of a more cosmopolitan-identified Chinese with 'exotic' minority cultures in an array of polychromatic and titillating forms. This intense fascination spawned encounters and images that were most commonly structured by a class/gender asymmetry in which minorities were represented chiefly by rural women, while Han observers appeared characteristically as male urban sophisticates." In Ping'an, models were ethnic in certain familiar ways that emphasized inequality in order to fulfill mainstream stereotypes, and tourists complied by paying for the experience of meeting, and being photographed with, a "real" ethnic minority woman.
The presumed unbalanced nature of the social positions held by each party in the photographic encounter was negotiated and exploited by both the models and the tourists through tactics of "sweet talk." The models' sweet talk lured tourists into a world of appearances that reaffirmed existing power asymmetries and that was tinged with a particularly modern desire for the commoditization and consumption of ethnic minority identity in China. The payment received by the models symbolically redressed this social inequality through economics, achieving a momentary balance of a kind. All of this occurred within known national narratives of ethnic unity and harmony promoted by the Chinese state, but the economy of ethnicity in minority model photography also affected social relations within the village. The models were, by and large, migrant laborers from other villages who had entered the economic sphere of Ping'an in search of work and wages, competing with the villagers themselves.
"There Is Nothing Special about It"
The appearance of the minority models in Ping'an referenced a web of preexisting expectations, images, and idealizations of ethnic minorities. Images of performers wearing highly stylized ethnic minority costumes are common in contemporary Chinese media and popular culture, including at ethnic theme parks, and the presence of women in such dress is nearly ubiquitous with China's ethnic tourism. Watching performers in ethnic costume has arguably become constitutive of how to appreciate China's ethnic diversity. Nowadays, ethnicity is consumed and made meaningful, first and foremost, through visual means in domestic tourism and high-profile national celebrations. Indeed, a minor scandal erupted during the 2008 Beijing Olympics, when it was revealed in foreign press reports that the children wearing stylized ethnic costumes in the opening ceremony were mostly, if not all, not ethnic minorities, and by no means were these children members of the ethnic minority group whose costume they were wearing.
The Western press leaped to attention—the "fakery" was reported by Reuters, the AP, and in the Wall Street Journal. But when asked about the apparently "fake" ethnic children, Games vice president Wang Wei explained that "there is nothing special about it. . . . [Performers] will wear different apparel to signify people are friendly and happy together" (quoted in Goldsmith 2008). The children in costume were not faking their individual identities, Wang's response implied. Rather, the viewing audience was supposed to understand that they were really signifying Chinese ethnic and national unity in a familiar visual way. Jianbin Guo, who has written on television viewing in a rural ethnic Dulong village in Yunnan, reported that when the children in ethnic costume appeared on the television broadcast of the Olympics opening ceremony, the Dulong audience in his research village began looking for a performer in Dulong costume. Even though "villagers were unable to find the child as they watched the broadcast[,] . . . they still believed that it was a special moment when they felt a connection to the four-hour ceremony" (Guo 2012, 99). For an audience cognizant of Chinese national visual discourses of ethnic identity, seeing the children in costume was very meaningful indeed.
The Olympics scandal raises two important analytical points about the meaning of ethnic identity and visual appearances in China. First, the wearing of stylized ethnic minority costumes by performers or other public figures is not necessarily unusual or unexpected for mainstream Chinese audiences. To follow the logic of Vice President Wang, there is nothing special about it. Second, as he implied, what really matters in a situation like this is the fact that the performers are wearing these costumes in a highly public venue to be seen. The children wearing different ethnic minority dress were intended to visually signify that people in China are friendly and happy together. Thus, having the right look can be infinitely important when being seen in an ethnic costume is meant to carry certain shared, social understandings and meanings about the nation and its people.
An Economy of Ethnicity: Duplicitous and Complicit
Just wearing an ethnic costume was not a business in and of itself, however; basic infrastructure and capital investments were required to run a profitable photography booth where the owners could make money by selling souvenir photographs and the models could earn a wage. First, photo booth owners had to obtain the land-use rights, either through personal connections or by leasing the land from a local family, for the fields alongside the path to the viewpoint that offered the best views of the terraces below. In the case of the photo booth discussed here, the owners were local Ping'an residents, so they built their platform on land that belonged to their relatives. Once a platform was built, owners purchased computers, cameras, printers, ink, and a laminating machine, as well as a selection of ethnic minority costumes either to lend to models to wear and/or for tourists to dress up in themselves. Models said they were usually recruited from nearby cities and tourism destinations—some had been approached somewhat randomly on the street, while others had been offered jobs in Ping'an while working as minority models at other booths. This configuration created a literal and symbolic economy of ethnicity, in which people who could "look ethnic" circulated for the purposes of creating a commodity that was both experiential and material: the souvenir photograph. For the multiple stakeholders involved in making a profit from the production of and trade in images of ethnic "Others," there was nothing fake about this work.
As migrants into Ping'an, the models were considered outsiders (waidi ren), a category whose increasing numbers included hotel and restaurant owners who leased local homes for their businesses and the owners of most, but not all, photo booths. The success of Ping'an as a tourism destination had inverted its history of out-migration into a contemporary practice of in-migration, as more and more people sought to benefit from the tourism boom. The models described their work as dagong, employing the same term that is commonly used to describe the work of migrant factory laborers (see Pun 2005). By describing their work in this way, the women implicitly acknowledged that they were not local, and in practice, the models were double outsiders—they were ethnic minorities to the tourists, the majority of whom were Han, and they were nonlocal, often non-Zhuang, outsiders to the ethnically Zhuang Ping'an residents. I knew of one exception, a young woman from Ping'an who modeled for a short period, but of the six models I became acquainted with and interviewed, she was the first to leave the job and, soon after, the village. The other five models were not from Ping'an, although one was from a neighboring Zhuang village within the Longji Scenic Area. All six women did self-identify as ethnic minorities, although only two were Zhuang. The other four were ethnically Dong or Yao. They were all between the ages of fifteen and twenty; some had completed some high school, but others had stopped their formal education after finishing the compulsory middle-school level.
In 2007, it cost ¥10 to pose for a picture with a model (or to simply take the model's picture), with the money paid directly to her (figure 4.5). Tourists could pay to dress up in an ethnic costume for an additional ¥10. A printed, laminated souvenir photograph cost another ¥10. Depending on whether the model owned her own costume, she earned a percentage of the ¥10 charge levied for posing. A costume, purchased from a specialty ethnic costume tailor or shop, typically cost anywhere from ¥200 to ¥500 depending on its complexity and accessories. Each costume represented a different ethnic group, although the models I knew would often swap headdresses just for fun.22 If a model owned her costume, at the particular booth I observed, she paid the owners ¥25 a day as an overhead fee. If not, she paid a percentage (50 percent to 70 percent) of her daily earnings to the photo booth owners to cover the use of the costume plus overhead. In a very good month, models said they could earn as much as ¥1,500, but more average earnings hovered around ¥500 to ¥700 per month.23 As part of the employment agreement, the owner provided accommodation in a shared house and two meals a day to the models—a relatively customary arrangement in China for migrant workers.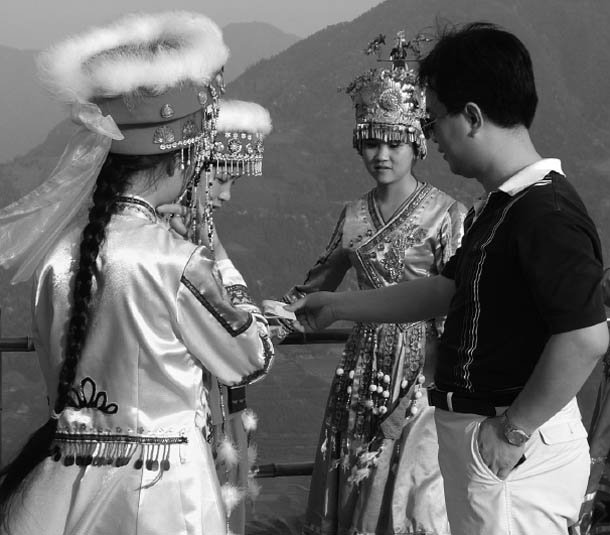 The models were less focused on the actual moment of posing with, or for, a tourist, and more involved in engaging with tourists before a potential transaction to secure business. This encounter between the models and tourists was duplicitous because the models knew it was important to come across as "ethnic" and even "local," and the tourists who were willing to pay for photographs knew that these women were wearing costumes, regardless of whether they identified as ethnic minorities. This duplicity was made clear in the signs stating the prices for posing with a model and for purchasing a souvenir photograph, which reminded the tourists of the economic foundations of the encounter. However, the entire exchange—from the models approaching the tourists who walked by to the tourist's final payment—was tinged with complicity because for this type of commercial photography to function, all parties on both sides of the camera had to understand how to exploit, for personal gain, the preexisting ideas and expectations attributed to "being ethnic" in rural China today. Tourists participated in these duplicities and complicities by being tourists who were willing to do what tourists are expected to do: take photographs and spend money.
The models always stated that their best customers were male domestic Chinese tourists, reinforcing the pervasiveness of China's "internal orientalism" in rural ethnic tourism. Female Chinese tourists typically wanted to dress up themselves in costumes rented from the photo booth, thus leaving the models with nothing to earn.24 Foreign tourists were more difficult to convince because the models lacked enough English skills to approach them, and furthermore, most foreign tourists were not well-versed enough in mainstream Chinese discourses of ethnic tourism, let alone ethnic minorities, to participate fully in the encounter. Some tourists balked when informed that they would have to pay to photograph a model; these tourists did not understand the situation, the models complained. They were either entirely duped into believing the models really were "just" friendly ethnic women, or they were ignorant of the appropriate role of tourists in a village destination, where tourists were expected to comply with the locals' need for income generation through tourism. Although the models felt they could understand the tourists' desires and demands (for beautiful, obliging, young ethnic women to photograph) and they were quite willing to comply with national narratives of ethnic harmony and gendered expectations of ethnic identity for the right price, at the question of economics, some tourists did not live up to their end of the equation by attempting to photograph the models surreptitiously.
One such encounter took place between the models and tourists in early summer 2007, the season for flooding the terraced fields with water for rice cultivation, which was generally considered the best condition for photographing the terraces. Many photographers came as part of group tours during these months, stopping for a night or two in Ping'an before going to other villages in the Longji Scenic Area. One morning, a small group of domestic and overseas Chinese tourists walked up to the photography booth with their tripods, SLR digital cameras, and telephoto lenses in tow. They set up their gear on the concrete platform at the photo booth, effectively blocking the view of the terraces for other passing tourists. Usually the photo booth owners would discourage the more serious photographers from lingering too long, since the owners had built the concrete viewing platform for their own photography business. Despite this, since it was overcast and not very busy yet this day, the models and the owners did not object even though these photographers were technically hindering the booth's business by obscuring the view of the terraces with their equipment.
The photographers largely ignored the models' initial requests, concentrating their lenses on the terraced fields below. Seeing that this group was uninterested in hiring them to pose, four models climbed the hillside behind the viewing platform and sat together, chatting and giggling, behind a thin patch of knee-high foliage. The models were savvy to the photographers' intentions and knew that some might nevertheless try to take their picture without paying. Therefore, while they sat on the hill behind the photographers, they used colored paper umbrellas to visually shield themselves. As I began recording the scene with my video camera, some of the models called out to me: "Jenny! Hello! Over here!" Hearing their voices, and seeing me with my video camera, two male photographers in the group pivoted around to shoot the models, who continued to hide behind their umbrellas. Half joking, but with noticeable exasperation, one photographer exclaimed: "You're worth a lot of money if I take your photo, I'm telling you. Don't block the photo."
From his outburst, this photographer deftly expressed his opinion—the models were acting inappropriately because if he took their photo, they would be "worth a lot of money" as visual images. Tellingly, he did not say that the photographs themselves would be valuable, but he directly attributed the potential value of these images to the models themselves, as visual objects. For the models behind the umbrellas, however, this situation was worthless to them because the photographers were not willing to pay for the production of these potentially valuable images. Ideally, minority model photography in Ping'an operated by maintaining an asymmetrical equilibrium between these two parties. These models worked firmly within certain expected, popular notions of social inequality and power imbalances in order to engage tourists in a deliberately lopsided encounter until payment was made, which then "equalized" the experience. When arguments erupted over cost and payment, or when photographers simply refused to pay, the fissures in the dominant discourses of ethnicity, rural livelihoods, gender, and social power were made most apparent. Without payment, the encounter was too unbalanced for it to be "worth it" to the models to allow these photographers to take their picture. In this case, the photographic act failed to sufficiently redress the inequalities between the tourists and the models because the ethnic appearance of the models, while acknowledged as desirable and of worth by the photographer, was not linked to an economic value that would, in effect, balance out the situation for the models.
Sweet Talk: The "Commodified Persona"
Referencing the social inequalities associated with ethnic minorities and ethnic women in particular was a part of the "commodified persona" (Bunten 2008) presented by the models as a means of luring in tourists. The "commodified persona," a concept developed by Alexis Celeste Bunten (ibid., 381), is an analytical perspective on processes of self-commoditization that takes into account the limits of cross-cultural models and, as such, suggests that this persona is a productive space in which "emotional labor, identity construction, and the politics of representation" converge. This process goes beyond "identity management" because it implicitly involves value adjustments, and, in Bunten's research based in Sitka, Alaska, it also referenced specific political expressions of identity and resistance to hegemonic, normative expectations associated with Native peoples in the United States. The converse was at work in Ping'an; here, the models constructed a deliberately depoliticized, almost generic image of the ethnic "Other" in their work, which was reflected in the stylized costumes they wore. For these models, their commodified persona was different, but not necessarily alienated, from their ethnic identities (e.g., one Zhuang woman typically wore a Miao ethnic costume on most days for no other given reason than that she liked it and she found this costume was quite popular with tourists). When it came to doing tourism in this way, these women were to be what they looked like—thoroughly modernized, stylish, and reassuringly familiar ethnics who spoke standard Chinese without hesitation and knew what tourists wanted. Their self-commoditization was a modern practice, and their commodified persona as modern ethnics was already known to Chinese tourists through mass media imagery. This persona entailed being a playful, entertaining ethnic "Other" in ways familiar to contemporary Chinese discourses—perhaps being like the ethnically attired performers at the opening ceremony of the 2008 Olympics who symbolized happiness and friendliness, if they came to life as their costumed selves.
The models' immediate task was to lure tourists into posing with them for a souvenir photo, thus bringing business both to themselves and to the photo booth owners. Sometimes the models asked tourists directly if they wanted to have a photograph taken together, but frequently the models would simply wait in plain view. In conversations with tourists, the models would present the encounter as a serendipitous, "once-in-a-lifetime" chance that created the "tourist moment" (Hom Cary 2004). The inequalities between the female models and the male tourists were most open for exploitation through "sweet talk" (tian zui, literally "sweet mouth"). Sweet talk typically involved flirty joking that directly referenced the perceived social inequalities attributed to gender, wealth, and ethnic minority identity. From the outset, the models referred to themselves as a'mei, a generic form of address for a young girl containing the character for "younger sister," thereby creating room for a feeling of kinship between the speakers. They typically called male tourists "boss" (laoban) or "Mister" (xiansheng), setting the stage as a conversation between unequals.25 When asked why there weren't any men working as models at the photo booth, the models explained that men weren't as good at sweet talk, although they said that in some places there were occasionally male models, referred to as a'ge (or "elder brother").
From the models' perspective, "sweet talk" meant putting forth a willing, obliging persona when responding to questions and curious inquiries—the models who were impatient or uninterested in chatting with tourists were generally ineffective at this line of work. From the perspective of male tourists, sweet talk typically revolved around mildly sexual comments (usually jokes about being married to a model after being photographed together), tying marriage into conditions of rural underdevelopment (by suggesting that these women had no prospects and were just waiting to get married), and references to the general lack of socioeconomic opportunities for rural women.26 Sweet talk negotiations could also involve the models not saying anything at all, but rather condoning jokes and comments through smiles and silence to build an atmosphere amenable to getting the tourists to agree to a photograph. The models' silence contributed to preexisting stereotypes of ethnic minority women as obliging, socially disadvantaged, and willing to defer to the economic power of the urban male tourist.
By paying to pose with a model, the tourist thus has the power to equalize this otherwise unbalanced relationship. That said, this end result is only possible through each model's physical appearance in costume and her command of sweet talk to lure tourists into a social relationship. When one side of the equation refuses to participate in the equalization of this encounter, the fine balance of the unequal status quo is upset, as was the case with the photographers who attempted to take the models' picture after they deliberately hid behind umbrellas. Photography, and the photographic act, is the fulcrum for all of these exchanges, which pivots on the open, joking recognition of social inequality.
A House of Pigs
In another exchange I video-recorded, one model, Yuan, successfully negotiated a brief period of sweet talk with a couple of male tourists through joking about rural lives, life chances, and marriage. Yuan was acknowledged by all of the other models as the best at the job; she was bold and knew when to speak and when to stay silent for the greatest effect. The two middle-aged Chinese men, whom I'll call Hei and Bai, paused at the platform one afternoon to catch their breath and wait for their friends who were still climbing the steep stairs up the hillside. Yuan saw Hei waiting by the platform railing and went to stand near him, without speaking.
Hei noticed Yuan and turning to her, he asked (in standard Chinese), "You all speak Zhuang [minority language]?" Yuan responded simply, "Yes." Hei repeated, "You can speak Zhuang?" Yuan said again, "Yes." She paused and added, "Take a picture with us." Hei, looking a bit flustered but smiling, said, "A picture with you? Then you're engaged to me?" Yuan looked down. With a small smile she murmured, "Um . . . no." "No? You're not engaged then?" Hei asked, jokingly.
At this point, Bai sauntered over to Hei and Yuan. Yuan repeated her suggestion to "take a picture with us," and Hei walked off a bit to join his companions, saying, "There's no need," while waving Yuan away. Yuan next turned to Bai, who was chewing on a leaf. Pointing, she exclaimed, "Mister! What are you eating?" Without replying to her question, Bai asked Yuan how much a photo would be. She responded, "Ten RMB," but quickly corrected herself, "Ten for the a'mei; ten for the souvenir photograph. It's twenty all together." Bai agreed to this price, and Yuan immediately called out to the photo booth owner, who hurried over with a digital camera. Yuan struck a pose next to Bai, gathering up a corner of her long skirt in her left hand and placing her right hand on the small of her back. This particular pose was used by many of the models when posing with men to ward off the possibility of any "wandering" hands while being photographed together, which was one of the potential problems they faced on the job.
As Bai and Yuan posed, Yuan motioned to Bai's friends, saying, "You can use your camera too." Bai called Hei and his friends back over. Camera in hand, Hei said to Bai, "I'll take your picture; now you're married." Then Hei laughed, exclaiming, "A'mei wants two pigs, you know! Here they want pigs!"27 Bai retorted, "I'll give her pigs and cows!" At this, Yuan dipped her head a bit, smiled, and said nothing. Soon thereafter, Bai paid Yuan her fee and went to look at the printed souvenir photograph. The exchange was a success for both parties in this instance: by condoning the stereotypes evoked by Hei, Yuan positioned herself as a willing ethnic woman with "something to offer" to the male tourists, and Bai received a souvenir of his ethnic encounter. Concurrently, Yuan never directly contradicted herself, nor did she have to pretend to be anything except for what Hei and Bai saw—a young woman in ethnic costume, waiting for an opportunity to present itself.
Both the work of being a minority model and the social relationships created and reinforced between the tourist and the model were contingent on the mutually agreed upon importance of the photograph as a souvenir that documented the encounter of the tourist with the ethnic minority. The knowledge produced by this encounter was visually embodied in the photograph, but despite the fact that Yuan clearly stated the price she expected for posing and that Bai immediately complied, the range of associations elicited remained duplicitous, framed by joking and sweet talk. Likewise in the earlier example, by hiding behind umbrellas, the models made known their expectation to get paid in exchange for being photographed, although they never explicitly said so to the photographer who grew exasperated at their duplicity.
In the very moment of any encounter mediated by photography, a relationship is forged between the individuals involved, even if a photograph is not taken (or taken without express permission).28 For the minority models, this relationship undulates between economics and ethnicity. Technically, the encounter between models and tourists is built upon a simple, straightforward economic exchange of money for a picture. This is not unique to Chinese tourism, of course. As Erik Cohen, Yeshayahu Nir, and Uri Almagor (1992, 224–25) have written of women dressed in ethnic minority or classical Thai costumes in Thailand who pose with tourists, "the commercialization of picture taking reaches it peak with the emergence of posing as a full time occupation. . . . A relationship started in a chance and often mistrustful encounter evolves into a routinized and obliging commercialized service." However, even when photography is transformed into a commercialized, routinized service, the contours of this act remain potentially ambiguous, shaped by a politics of appearance that is rooted in shared social expectations. In fact, it was precisely the commercialization of ethnicity, and of photography, that irritated the photographer who tried to take the models' picture without paying them. After all, "the role of the routinized tourist is generally understood to include the 'right' to take photos at liberty" (ibid., 226). But if the models' work is routinized as a economic transaction in tourism, can tourist photography still be considered a "right" without due consequence? What happened before the picture was taken—namely, the social relationships established and stereotypes evoked before the snap of the shutter—thus infused the material picture with the densely layered realities of gender, ethnicity, and inequality in China today.
MIGRANTS AND MODELS
Photography in Ping'an is full of contested values—value to the tourists, value to local villagers, and value to the migrants who come to Ping'an in search of employment and profit from the village's tourism industry. For the models discussed in this chapter, their work was entangled in broader social values that shaped their knowledge of when to speak sweetly and when to simply smile. This knowledge translated directly into symbolic interactions of power and social status between the models and the tourists, but in this relationship built around the act of photography, the models retained a measure of control and understanding over what the tourists wanted and how they, the models, would provide or withhold it. To the photographers unwilling to pay, the models simply physically removed themselves from the camera's frame of vision. To the male tourists who were game for a bit of joking and play, Yuan needed only to create the illusion of agreement for the transaction to be completed as she desired.
Whereas the relationship between models and tourists fluctuated around conditions of duplicity and complicity, the models' relationships to other village residents also played a part in the village's economy of ethnicity. This context of models, local women, and tourists in Ping'an outlines the complicated, multifaceted networks of labor and leisure shaping rural tourism in ethnic minority China. Images of the terraced fields around Ping'an circulate widely in domestic and international mass media, and after nearly thirty years of engagement in China's contemporary tourism industry, village residents know that they are being photographed, and they know that their images are used to sell other products (figure 4.6).29 As such, village residents are highly cognizant of the potential value of allowing themselves to be photographed.
The ethnic Zhuang clothes worn by the women in figure 4.6 are much less stylized than those worn by the models who worked at the photo booth. Local women consciously wore these ethnic Zhuang outfits and terry-cloth headdresses when engaged in tourism activities that would have them in direct engagement with tourists, such as guiding or carrying luggage up from the parking lot. There was a shared knowledge among women in Ping'an that this Zhuang attire was suited for tourism work, and even non-Zhuang women who lived in Ping'an and worked at local guesthouses would wear these outfits. However, local women, with the one exception mentioned earlier, did not work at the kind of modeling that involved sweet talk. Women from Ping'an offered to be models usually when they were also hired as guides for photographers, a role that emphasized and prioritized their local knowledge of the village and their belonging to the community. They would often be photographed in their homes or in the terraced fields, physically extending their claim to this village.30
The visible distinction between locals who modeled for photographers in the fields and the models who posed "for" tourists in more fanciful costumes all reinforced the models' outsider status in the village. The models were migrant laborers, outsiders who had come because tourism had turned Ping'an into a regional economic center with opportunities. The young models, however, could not rely on being local to earn an income, so they found work by drawing on nationally circulated representations of the sweet, willing, and harmonious ethnic minority.31 Their brighter, more stylized costumes marked them even more pointedly as objects only to be looked at; these stylized outfits visually linked them to the highly choreographed and mass-circulated images of ethnic minorities seen on national television programs and variety shows in China (such as the Beijing Olympics opening ceremony).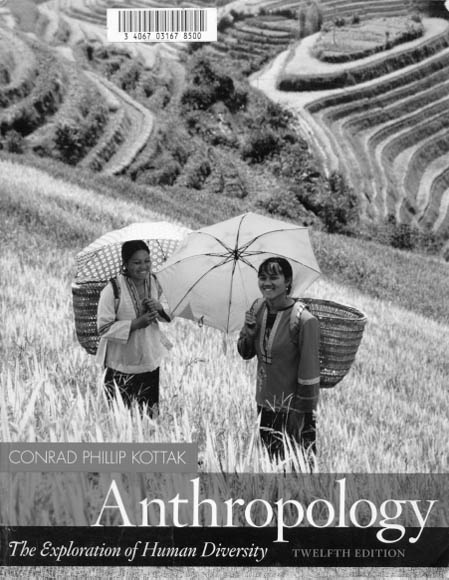 These young women's work opportunities as models were made possible because of the particular configuration of China's rapid economic growth, rural development, ethnic classification policies, and tourism industries. As young, undereducated women in rural China, the models arguably were empowered by the availability of this job over, for instance, going to work in a factory. When I asked them about other jobs they had held or wanted to pursue, they justified their choice to be models, however temporarily, on the grounds that the work was easy. It didn't require long hours, tedious manual labor, or even much overtime.32 They could chat during the day and spend the evenings hanging out with each other and sometimes with the other young people in the village. However, in gaining this power to choose modeling over other employment options, these young women were also entrenched in reiterating other unbalanced power relations based on gender, class, and social status. To make their business work, these models not only had to look like ethnic minorities in a recognizable way, but they had to participate in popular conceptualizations of what ethnic minority women are like. Similarly, as discussed in chapter 3, Ping'an resident Feng's remark (that although she had returned to the village, she did not want to plow fields) echoes the same conundrum: to do rural ethnic tourism successfully, one had to accept and embody being a peasant, just as the models had to be ethnic, in specific ways.
When tourists leave the photo booth, taking with them a printed, laminated souvenir of themselves posing with a model, they carry with the material photograph their visible evidence of having "been there" with the ethnic "Other." The copresence of the tourist and the model reinforces narratives of national unity and harmony across ethnic distinctions.33 Nevertheless, this unity is only made possible by the existence of recognizable and familiar forms of ethnic difference worn on the models' bodies. What matters is not necessarily if the models "are" ethnic in a genetic, or corporeal sense, but rather if the models can successfully be visually and presentably ethnic. Photography thus becomes the occasion for creating a familiar and believable shared social relationship between ethnic minorities and mainstream citizens in present-day China by playing to expectations and stereotypes, which could reinforce national discourses of social harmony.
The models' ability to work thus depended on their capabilities in looking the part. New complexes of belonging emerge when ethnicity is mainstreamed into familiar types and categories that are reproduced in tourism marketing and promotions. When ethnic identity begins with the visual moment of apprehension and appearance, it is vital to take seriously the process by which visual knowledge is communicated and translated into ideas, stereotypes, and expectations. Approaching photography as a moment of encounter therefore sheds light on the ways in which knowledge is socially produced through visual means. This pushes beyond the politics of representation to consider a politics of appearance that takes seriously the potential significance of "looking the part" and that illuminates the efficacy of the visual in preempting, prompting, and promoting social relationships. Visual knowledge is created and reinforced every day in the economy of ethnicity; for the models working in Ping'an village, appearing ethnic was their primary means of being employed. Their other options as young, undereducated rural women in today's China were less attractive or desirable. Therefore, for these women, when it came to wearing stylized ethnic costumes and sweet-talking tourists, there was nothing special about it at all.
The economy of ethnicity in tourism demanded that all stakeholders in Ping'an village's tourism—including local residents, models, and government officials—needed to negotiate and control the image world they sought to present to tourists, including the houses, the terraced fields, and the people. Frequent arguments and ongoing debates in the village around issues of architectural coherence, cleanliness, and the maintenance of the terraced fields all contributed to the prioritization of the village's appearance, which needed to be, first and foremost, appropriate for photography. The expectations brought to bear by the visual expediencies of tourism were inscribed onto the visible surfaces of rural ethnic lives in both Ping'an and Upper Jidao. The minority models were perhaps the culmination of the tourist's search for visual difference, a concrete means of ensuring that in every picture, in every image, there would be something, or someone, different—so long as the tourist is willing to pay. These expectations thus created a value-laden framework of visuality, a scaffolding of good or bad looks, right or wrong clothing, correct or incorrect appearances. The extension of these values beyond the surface of rural ethnic livelihoods is clear: perhaps some places and people were simply better at being different than others. Beyond a single village, however, success at creating and showing difference also factored significantly in the relationships between local tourism villages and neighboring non–tourism villages. The differences between rural communities, and the ability to be different "correctly," has resulted in a number of unintended social, economic, and political consequences between villages as tourism has developed unevenly across rural China.